How to Cut Payroll Costs Without Layoffs
In tough times, you can't help scrutinizing your biggest expense. But it is possible to reduce wage costs without laying off employees
Riva Richmond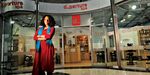 Ask any entrepreneur about his worst business experiences, and laying people off is sure to top the list. After all, people who work together in an intimate setting often form personal connections that mirror family bonds. Craig Lindell, chief executive of 17-person wastewater treatment company Aquapoint, remembers having to lay off staff in the mid-'80s, when he was chief operating officer of a fashion accessories company. "I faced those people when they lost their jobs," says Lindell, who still gets choked up talking about it. Reka Mostella, area manager of the Small Business Development Center at the University of South Carolina Aiken, sympathizes. "Business management is not about running a company under ideal circumstances," she says. "It's knowing what to change when things change."
Aside from the personal toll, losing highly skilled workers can inflict long-term damage on a business, making it hard to bounce back and forcing managers to spend precious time and money recruiting and training when conditions improve.
But salaries and wages typically account for 60% to 80% of a small company's expenses, according to Jeff Cornwall, director of the Center for Entrepreneurship at Belmont University in Nashville. And with nearly 70% of small businesses suffering sales declines, their owners are doing "things that they hoped they would not have to do," says Alice Bredin, an adviser to American Express Open, AmEx' small business division. That often includes tightening payroll. In a survey fielded by Open late in January, one-quarter of small business owners said they were cutting staff hours or jobs, and 9 out of 10 said they were curtailing hiring plans. It adds up. In January, small businesses with fewer than 50 workers shed 175,000 jobs, according to payroll firm ADP.
Yet many entrepreneurs are trimming payroll costs without laying off hard-to-replace employees. Some, including Jim Strite, CEO of Strite Design & Remodeling, are working with staff to devise ways to save jobs and minimize the blow to workplace culture if cuts are unavoidable. Naturally, the first line of defense has been to shrink nonessential expenses such as travel and business meals, make do in smaller quarters, and postpone or cancel big-ticket investments. But some business owners are preserving jobs by reducing hours, encouraging employees to take unpaid leaves, and chopping pay (often their own).
If you're feeling the squeeze, it may be possible to squeak by without losing your company's best assets. Following are three strategies to help keep your prized employees on board.
TALK STRAIGHT, GET EMPLOYEES INVOLVED
Jim Strite, Strite Design & Remodeling
On Thursday, Mar. 20, 2008, Jim Strite gathered his staff around the oval table in his "education room," where charts illustrating the company's progress adorn the walls. The owner of Strite Design & Remodeling in Boise, and a former economics lecturer, Strite showed his 14 employees how the housing meltdown was affecting the company: Revenue was a third below target. Gross profit, off 40%, wasn't enough to cover overhead, putting the firm in the red. Quick improvement was unlikely. Spring usually yielded projects that lasted through the summer, but calls about kitchen remodels, bathroom makeovers, and dream additions weren't coming in nearly often enough, despite a stepped-up marketing effort.
Strite's employees were accustomed to straight talk, although they were surprised at the urgency of Strite's message. The firm is an "open-book" company, where employees see finances regularly, are schooled in the business, and are expected to drive its success. "Communication is important at all times. In tough times, it just becomes all that more important," says Rich Armstrong, president of Great Game of Business, a Springfield (Mo.) consulting company that promotes open-book principles. Armstrong says that candid dialogue eliminates distracting rumors and fears and fosters teamwork.
In Strite's case, staffers immediately volunteered cost-cutting ideas, including offers to cut their own hours and take unpaid vacation.
Strite asked them to brainstorm over the weekend and bring ideas in writing on Monday.
Among the ideas Strite used: get rid of bottled water in the office, save on car washes by asking employees to hose down the company's seven trucks, and delay a planned office renovation. Those cuts didn't add up to big money—only about $1,900 a month—but they "demonstrated that we were all buying into cutting overhead and maintaining as many people as we could," he says. "We were a team that had the same objective in mind."
That left payroll as the only place Strite could trim enough to balance the budget. Twelve days later, office staff went to 32 hours a week from 40. Each week, one of the seven project managers also cut their hours to 32. Strite and two salaried managers cut their pay by a third, and one woman went on maternity leave. Still, Strite had to let three people go, choosing who would leave based on whether their work could be picked up by others. The cuts were accepted in peace. "Our employees know that they are highly valued," he says. "They understand the entity has to survive."
A few months later, several projects came through and, in July, Strite brought back two laid-off employees and restored normal hours, though the leadership's pay cut remains. But it's not over. Declines in the stock market and home equity loans hurt home improvement budgets further. By the end of 2008, the company posted $2.56 million in revenues, about 30% below 2007's $3.8 million, Strite says. He's hoping work will pick up—so he won't have to cut again.
TAKE ONE FOR THE TEAM
Craig Lindell, Aquapoint
While other executives look to share the pain, those at Aquapoint in New Bedford, Mass., decided to shoulder the burden of reducing payroll costs themselves.
Troubles in the construction industry began to squeeze Aquapoint in February 2008, when delays for new housing developments held up orders for the company's eco-friendly wastewater treatment systems. Then a planned retirement community that had placed a $400,000 order lost its bank funding. "Our liquidity just disappeared," says Chief Executive Craig Lindell.
By June, something had to give. So Lindell and two other top executives, Stephen Sedgwick and Raymond Cullum, took 50% pay cuts and asked employees to take a 10% trim. In August, "we realized we probably wouldn't come out of the year with better than $5 million" in sales, compared to the $8 to $12 million they expected, Lindell says.
The trio considered licensing their technology, bringing in an investor, or reducing staff. But they were convinced that, after 16 years of straining to build a new market, the company was on the brink of taking off. The company is "full of engineers and marketing people and technical sellers, and you don't want to lose that base," Lindell says. "Memory and experience is so critical....I wasn't about to jeopardize it."
So for the last quarter of the year, Lindell, Sedgwick, and Cullum took no pay. They asked two clerical staff to work three days a week rather than five. By January, Lindell and Sedgwick had restored 25% of their salaries, but Cullum continues to work for free. The company posted $4 million in sales in 2008. If business picks up soon, the trio will receive bonuses to make up for the lost salaries. Sedgwick and Cullum could receive larger ownership stakes, says Lindell, who owns 60% of the company.
Owners and managers see more rewards in good times, and so it's fair that they sacrifice more in the bad, says Lane Transou, a member of the Society for Human Resource Management's Total Rewards panel. "You do what you can at the top until you get the number you have to have," she says. "It sends a message to employees that you are doing what you can to keep the doors open and keep the company solvent."
CUT HOURS, TAKE UNPAID LEAVE
Gina Stern, d_parture spa
For Gina Stern, a lot has changed since September 11, 2001. Back then, the founder of d_parture spa had one full-service airport spa, while today she operates three. Her Harrington Park (N.J.) firm had 15 employees and $457,000 in annual revenue in 2001, while today it has 45 people and brings in well over $1 million in annual sales.
But business in the airports now feels eerily similar to seven years ago, when travel fell off amid terrorism fears and a faltering economy, Stern says. Her numbers "are starting to drop" in Continental's domestic terminal at Newark International, where her business was born in 2000. By October, weekly sales were down 12% from a year earlier, a dramatic turnabout from the 36% growth pace she was clocking in July. She ended the year with $1.4 million in revenue, about $400,000 less than she had forecast.
Stern made the "easy" cuts first. In August she put full-time employees on a less expensive health-care plan with higher co-pays and deductibles.
But by the end of 2008 she was forced to implement the first phase of the 9/11 response plan that saved both her business and her employees' jobs eight years ago. As she did then, she's asked staff to take extended unpaid vacations. Next, she may once again ask people with more than one job to sacrifice hours, or encourage others to go back to school, promising them a job when they return. Back in 2001, the spa manager waived a raise and Stern was paid when there was money to spare—steps they may consider again.
"We go to the same mode because it worked. It was the only thing we could do to respond to the numbers, because my goal is to not let anyone go," Stern says. "My people are the backbone of my company, and they're like my family."
She's also looking for new customers who can keep her employees productive. Stern's spa outside security at Newark's international terminal is thriving, thanks to European travelers. So she has asked the airport's management company for more space near the gates, where people with long waits might be enticed to have a massage or manicure. Now if only Stern could relax, too.
Return to the BusinessWeek SmallBiz April/May 2009 Table of Contents
Before it's here, it's on the Bloomberg Terminal.
LEARN MORE