Easier Money?
A TARP provision attempts to revitalize the secondary market for SBA loans
Jane Sasseen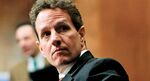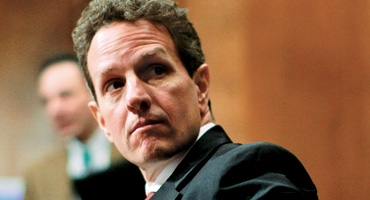 On Mar. 16 President Barack Obama told an audience of about 200 small business representatives that he would commit $15 billion from the Troubled Asset Relief Program (TARP) to purchase Small Business Administration-backed loans from banks. The Administration had already made some efforts to help small businesses through the credit crisis, increasing the maximum guarantee it provides on SBA-backed loans to 90% from 75% and temporarily cutting some fees linked to SBA loans.
With this use of TARP funds, the Administration hopes to jump-start the once-vibrant secondary market for SBA-backed loans. By buying up many of those assets, the Administration hopes lenders will be better positioned to extend credit to small businesses. Treasury Secretary Timothy Geithner also announced that Treasury will require banks to report their small business lending on a monthly or quarterly basis, depending on their size.
Some small business advocates believe the moves could help ease credit pressures. "We are seeing business after business with a history of promptly paying their bills just get their credit lines canceled," says Keith Ashmus, chairman of the National Small Business Assn. Others argue that lending is down simply because business is bad: Revenues for many companies are sliding, and their valuations have also suffered. "People aren't taking out as many loans because they aren't bringing in as much money," says Daniel Clifton, the Washington-based policy analyst for institutional broker Strategas Research Partners. "No small business loan is going to fix that."
Still, backers say the goal is to unfreeze the secondary market quickly, and the new program simply gives the Administration an additional tool to do so. Moreover, pricing will be "dramatically easier" than has been the case with toxic mortgage assets, says one senior Administration official. The SBA has far more detailed data on what similar loans have traded for in the past, unlike the "super-complicated" securities that exist in mortgage markets, the official adds.
Even if the effort revives small business lending, only the most creditworthy borrowers will be able to get loans. The Administration is "saying to the banks: 'Go to the people with good credit. Start there,' " says Michael Grant, president of the National Bankers Assn., the trade association representing minority-owned banks. "We don't want to compromise on loan quality."
Return to the BusinessWeek SmallBiz April/May 2009 Table of Contents
Before it's here, it's on the Bloomberg Terminal.
LEARN MORE