Down Towns
A year later, a deepening recession is battering small businesses in five towns we visitedbut they're a hardy bunch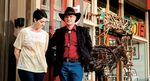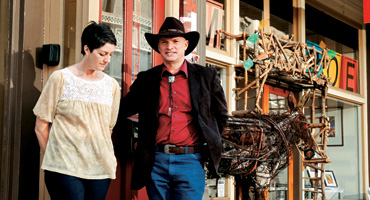 A year ago, BusinessWeek SmallBiz set out to learn how small businesses were being affected by a deteriorating economy—even though at the time, economists had not yet officially declared a recession ("Main Street Blues," April/May 2008). We zeroed in on five American towns: Bisbee, Ariz., a former mining town whose economy relies mostly on tourists; Hanover, N.H., home of Dartmouth College; Burlingame, Calif., an affluent Bay Area suburb; Austin, Tex.; and Newton, Iowa, where the biggest employer, Maytag, had recently ceased operations. In 2008, we already saw the effects of the recession and sharp decreases in consumer spending. But not surprisingly, we also found many entrepreneurs who refused to give up. Some were starting new businesses; some were broadening their array of offerings; others were hunkering down.
It's too soon to tell how many of those businesses will survive to see better times.In Burlingame, Paul Cornajo has had to close one of his Fina Boutiques, but business seems to be improving in Bisbee. Here's how entrepreneurs in the five towns are managing.
Return to the BusinessWeek SmallBiz April/May 2009 Table of Contents
Before it's here, it's on the Bloomberg Terminal.
LEARN MORE