An Expert's Guide to Discounting
Cutting prices without cheapening your image or losing full-paying customers is an art. Timing and flexibility are crucial
Teri Evans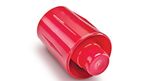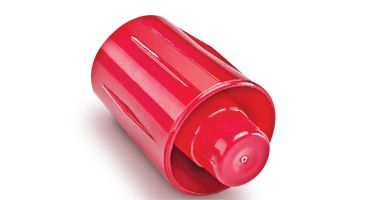 Think before you slash. That's the advice John Quelch, a professor of marketing at Harvard Business School, gives to business owners tempted to cut prices. "You don't want to give away your profit margin to customers who still would have paid full price," he says.
Whether they're following Quelch's advice or acting impulsively, nearly 30% of small business owners say they have lowered their prices, according to a February survey by the National Federation of Independent Business. "They're struggling and asking, 'What can I do to save my business?'" says Martin Lehman, an adviser with the New York offices of SCORE, a nonprofit business counseling group.
If sales are hemorrhaging or customers are flocking to dealmaking competitors, discounting might be necessary. That's especially true if you've already exhausted other options, such as offering consumers extra perks or improved service. But chopping prices is not without risks, including a cheapened brand image and customers who will never pay full price again. And if there's no demand, even signs that scream "Lowest Price Ever!" won't draw customers. "The primary factor that determines the price you're going to get is what the demand is," says Roland Rust, chairman of the marketing department at the University of Maryland's Robert H. Smith School of Business. "In a situation where people want things less, the price has to be right."
To discount successfully, you need to take a look at what your competitors are up to, then analyze your company's previous experience with promotions. If discounting is uncharted territory, you might experiment with a short-term sale to test the waters or, if you can afford it, bring in a research firm to gauge customer responses to proposed price cuts.
You'll also need to avoid the common blunder of sacrificing quality or customer service so that you can lower your prices. "Once a company gets a reputation for poor quality, it's hard to turn that around," says Rust. Another mistake is discounting too heavily. Depending on your industry, a 10% discount may actually be quite attractive, Quelch suggests. And avoid the sledgehammer approach of slashing prices across the board. Instead, trim prices on specific products or services—those that are slow-moving or have higher margins.
The key is to dish out deals without purging your profits. Here are six survival-mode strategies from pricing experts and the entrepreneurs who are making them work.
CUSTOMIZE
If you suspect your clients are particularly price-sensitive, start by asking them what they need, and then change your mix of offerings to emphasize the most affordable. That's exactly what Debbi Somers did at her 17-employee, $1.7 million Las Vegas company, Somers Furniture, which mostly rents and manufactures pieces for the events industry. As the convention business slowed and orders for custom-made furniture dried up, her sales slumped 26%. Somers knew she had to act fast. By mid-2008 she was offering to redesign furniture for her clients, rather than replace it, at one-third to one-half the cost of starting from scratch. "We can take the furniture a nightclub has been using for, say, 10 years, bring it into our warehouse, and redo it," Somers says. Refurbishing now accounts for about 25% of her business, making up for the losses in the rental and manufacturing divisions. "We can't sit and wait for business to call us; we have to aggressively go out there and get it," Somers says. "And if we have to reinvent ourselves again, we will."
TIME IT RIGHT
Make your promotions and sales efforts more effective by targeting customers when they have the most cash to spend. Often, that means paydays. Retailers "need to have their products on promotion in stores during the first week of the month, after checks have arrived in people's accounts, rather than the fourth week, when [buyers are] much more poor," Quelch says. When Nicole Donnelly launches promotions or new designs for BabyLegs, her Seattle children's leg warmer business, she alerts her retailers and customers via an e-newsletter. Donnelly tested the timing until the verdict was clear. "
The first Tuesday of the month is the prime day," says Donnelly, whose company now has 17 employees and $4.1 million in revenue. "We get the best response, and it's up to five times more effective compared with mid-month, when people can get bogged down financially."
MIX IT UP
It's entirely possible to offer discounts to price-sensitive customers while continuing to charge full freight to those willing to pay. "You only offer this differential pricing to people who are standing up and saying, 'Price is really important to me,' " says Rafi Mohammed, founder of Culture of Profit, a Cambridge (Mass.) business that advises companies on pricing. Michael Epstein, founder of gaming accessories company eDimensional in Jupiter, Fla., has been selling deeply discounted merchandise on two sites, Newegg.com and Woot.com, each of which showcase a daily deal at a rock-bottom price for just 24 hours. "It's a way to generate additional revenue without additional effort," says Epstein, whose company also sells products through other e-tailers, retailers, and his own company's site. "It can make up for areas that might not be performing as well, so even a small profit on a large enough volume is helpful." Recently the five-employee, $3.5 million company offered a few thousand headsets to Woot at half the wholesale price, which Woot in turn sold as a deal of the day. "We were able to get through all the inventory we allocated for the deal," Epstein says. He still made money because of the headsets' high profit margin. "We also increased our customer base and saw a double-digit increase in sales for that month," he adds.
CREATE NEW BRANDS
Stop cheaper competitors from eroding your company's market share by creating your own discount brand. Last year Aaron Rubin had to reconsider his business strategy when shoppers were spending more time on his site, KarateDepot.com, but buying less. Rubin, the founder of S&A Industries, the site's parent company in Garner- ville, N.Y., didn't want to offer discounts or coupons for fear of damaging his $5.5 million, 15-employee company in the long run. "We didn't want to lose our brand image," he says. Rubin had bought a rival, MartialArtsSupplies.com, three years earlier, but he hadn't pushed it aggressively until he relaunched the site as a low-cost e-tailer two days before Black Friday, just in time to compete for coveted holiday dollars. The site soon began turning visitors into buyers, even though it didn't have nearly the brand recognition of KarateDepot.com. Sales in the next four months made up 6.25% of the company's overall revenue, compared with 1.3% in the same period a year earlier. "If not for the overall downturn in the economy, we definitely would not have tried this," Rubin says. "We have to adapt to the changes in customer behavior."
MIND THE NUMBERS
Put yourself in the mindset of recssion-weary consumers, many of whom are tracking every penny they spend. "It's more important than ever to hit key retail price points, such as $1.99 or $4.95," says Quelch. "There are certain psychological price points we all respond better to than one cent or five cents more." Another approach is to highlight potential savings. Saurabh Abrol tested this strategy after seeing year-over-year sales at his $14 million company, WineChateau.com, plunge 25% in October. In November, Abrol started to prominently display the savings—in percentages and dollars—that consumers would receive if they purchased a case of 12 bottles of wine rather than a single bottle. "You can see the savings on every product, and it has a good psychological effect on customers," says Abrol, whose 22-employee company in Metuchen, N.J., operates three New Jersey stores and a Web site. "It jump-started revenue." Sales of cases shot up 16% in December compared with the same month in 2007. The business also advertises heavily on price-comparison Web sites, where literally every cent counts. Abrol says he'll lower prices anywhere from an extra penny to a dime just to win the top ranking.
BE FLEXIBLE
Offer a wide variety of pricing options to win over—and keep—risk-averse customers. Mohammed calls this tactic the "pick-a-plan" approach. At Accolo, a Larkspur (Calif.) provider of recruitment services to small and midsize businesses, Matt Cooper, vice-president of strategy and operations, used to lock all clients into a contract that specified the exact price and jobs to be filled. But when layoffs rather than hires became the norm, clients quickly opted for the early termination clause. "Once a client walks out the door, you have to resell them, and the probability of ever getting them back goes down significantly," says Cooper. Accolo's contracts no longer include volume or financial commitments, but clients pay 25% more per job in return for their newfound flexibility.
The changes worked, Cooper says, and his 43-person, $6 million company hasn't lost a single client since changing its policy. "They're still using us, but instead of five jobs, they may be using us for one," Cooper explains. "By being flexible with terms and staying open to making it easy for them, we've gained a lot of equity with our clients, and when things pick up we will be well-positioned." Because even this recession won't last forever.
Return to the BusinessWeek SmallBiz April/May 2009 Table of Contents
Before it's here, it's on the Bloomberg Terminal.
LEARN MORE