Water Mismanagement Plagues the World's Poor
Kevin Ferguson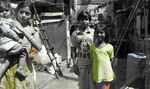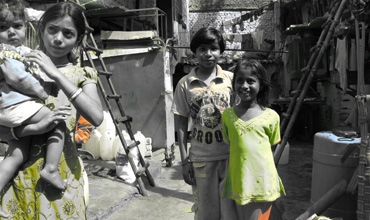 Outside the World Water Forum in Istanbul last week, a sea of white-helmeted, truncheon-wielding Turkish police tear-gassed and manhandled 100 chanting demonstrators. Inside the halls, activists quickly made hay of their brutal mistreatment, citing it as another example of collusion between government and business to use privatization contracts to deny the world's poorest residents access to clean water and basic sanitation.
Throughout the conference much ire was directed at the privatization of utilities. Some of it was justified. But antiprivatization protesters also misrepresented some things that have led to problems in the world's water management.
The failure of developing world governments to prioritize clean water has unquestionably contributed to many ills. Understanding what has led to the failure of some public and private partnerships can help ensure that governments, private companies, and nongovernmental organizations work better together in the future.
No Tap Water for Three Billion People
Privatization was a hot topic at the Water Forum, a triennial event that this year drew 27,000 water and sanitation bureaucrats, hydrologists, people from nongovernmental organizations, and hundreds of vendors hawking portable toilets, low-cost water purifiers, and high-priced consulting services. All were looking to address a global humanitarian disaster that poses great market opportunities.
At least 2.6 billion people have no access to a toilet. Half of them are forced to defecate in the open, fouling their own drinking water, according to the Water Supply & Sanitation Collaborative Council. About 3 billion people—nearly half the world's population—have no tap water and must lug heavy jugs of water miles to their homes every day. Even then the water is often contaminated with industrial pollutants or teeming with pathogens.
The result is breathtaking. Of children who die before their fifth birthday in Ethiopia, Bangladesh, India, and other developing countries, 17% do so from preventable water-borne diseases, typically succumbing to dehydration from diarrhea. That's a death rate greater than those for malaria and AIDS, according to the World Health Organization.
Mexico's Private Sector Shares Costs
Privatization is hardly the main culprit. Even the term itself is misleading. With a few high-profile exceptions, most water sources aren't owned by private companies, such as Evian bottler Danone. And private contracts usually transfer ownership of pipes, treatment plants, and holding tanks to public entities.
Mexico's Ministry of the Environment & Natural Resources, for example, will retain ownership of one of the world's largest wastewater treatment plants in Tula, near Mexico City, when a private contractor completes it in 2012. Mexico, which has doubled its annual water and sanitation budget to $3 billion since 2006, says an additional $3 billion is spent annually by the private sector on water and sanitation projects. "The private sector is very important for water and sanitation in Mexico," says Jose Luis Luege, director general of the country's National Water Commission. "It brings better efficiencies that would not be possible otherwise."
That point is often lost on activists, concedes Canadian antiprivatization leader Maude Barlow. One reason may be that Barlow—in her frequent public skewering of French water distributor Suez Environnement and other multinationals—calls for their removal from the public water business.
Speaking one-on-one, though, her tone softens a bit. "The private sector has a very important role," she says. "No argument. I have no problem with Suez laying pipes or making infrastructure repairs. But I don't want them in charge of allocating water."
Hot Water for Bechtel in Bolivia
Water is allocated quite badly in developing countries—the fault of both governments and the private sector. More than half of all water collected in developing countries leaks from flawed pipes before it can reach the tap. More than 70% of potable water that is successfully transmitted winds up in irrigation ditches. Another 20% is used by industry. That leaves only 10% for residential use, and that's seldom enough.
Consider Cochabamba, Bolivia. In 1999 the financially strapped municipal government sold a water-management concession in a World Bank-backed deal to Aguas del Tunari, controlled by engineering and construction company Bechtel. Within months, water rates rose 300%, triggering street protests.
"Once they privatized water in Cochabamba, they raised the tariffs but made no improvements," says Bolivian Senator Omar Fernandez. Protesters blamed Bechtel for taking over community-dug wells, while Bechtel blamed the government for using rate hikes to pay off past debts, rather than funding the project. Amid rioting, Aguas del Tunari's management fled, the contract was abrogated, and after years of litigation, all sides agreed to drop the matter.
In India, just three miles outside New Delhi, the Yamuna River is pitch black with pollution. The Yamuna, one of Hinduism's most sacred rivers, provides drinking water to communities downstream of the city.
A Toxic River of Corpses and Sludge
Officially, the Indian government has been cleaning the river since 1993. Yet more than one-third of the raw sewage and industrial pollutants that pour into the Yamuna bypass Delhi's 17 wastewater treatment plants, two of which are operated by Degremont, a Suez affiliate.
The river water ordinarily appears to be boiling because of millions of methane bubbles escaping the sludge-lined riverbed. The stench is overwhelming. On the banks, families gather daily to cremate their loved ones and dispose of some of the ashes in the water. It isn't uncommon to see partially charred remains floating in the water. Thousands of homeless bathe in the toxic stew each day.
It's another case of the government and private sector working together—just not well.
How then to bring water and sanitation to the bottom billion, the poorest of the poor in the sprawling slums in Asia, South America, and Africa? Any solution must begin with accountable and cooperative governments at local, state, and federal levels.
That's a tall order. In India, bureaucracies and disputes between states stop rivers from flowing across boundaries. In many African countries, water and sanitation ministers are weak, outmatched by finance ministers and parliamentarians. "The biggest problem in Africa today is governance," says David Ebong, a Ugandan legislator. "The political and technical issues and priorities are clear. But without governance, it all falls apart."
Planning in a Makeshift World
Improving water cleanliness and availability must also involve civic groups and NGOs, which act as watchdogs on government. In New Delhi, the Fountain of Development Research and Action, a local NGO, is building flushless toilets for 25,000 homeless people who live in illegal settlements along the border between Delhi and Uttar Pradesh. Swechha, an environmental NGO, has brought international pressure to bear on the Indian government for its failure to protect the country's rivers.
The solution must also include better planning. That's a huge challenge for such cities as Delhi, which accommodates vast numbers of poor immigrants, many living in rubble-strewn, feces-littered, makeshift settlements.
The private sector needs to bring its technical knowledge and capital to bear. Few municipal governments—even well-funded ones—have the wherewithal to design, build, or operate a wastewater or water-treatment plant. When asked if Cochabamba's water services have improved since being returned to the public, Bolivian Senator Fernandez shrugs slightly and says "slowly."
The same holds true for Delhi. Anjali Rai, former Indian legislator and now the head of Foundation for Change, an NGO that advocates policy change to help slum dwellers, says more public-private partnerships are needed.
Given the tangled structure of Delhi's governance, the crushing wave of rural refugees, and the utter filth of the holy Yamuna, I couldn't agree more.
Before it's here, it's on the Bloomberg Terminal.
LEARN MORE