Will Populist Rage Hurt Corporate America?
New evidence suggests that antibusiness sentiment probably won't result in punishing new legislation
Michael Orey and Keith Epstein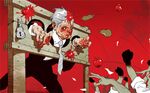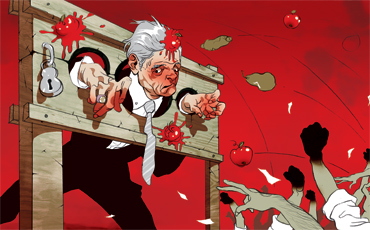 Populist rage is sweeping the nation. How will it affect corporate interests in Washington, in the courts, and at cash registers? So far, at least, the damage seems to be limited.
Some lawmakers, to be sure, are using the anger to their advantage, seizing the moment to advance their political agendas. Senate Banking Committee Chairman Christopher Dodd (D-Conn.), for example, has reintroduced credit-card legislation that could come up for a vote within days. The measure, which failed last year, would ban certain interest rate increases and double-cycle billing, and would bar credit-card companies from soliciting people under age 21. "In this economy, with the surge in populist anger, [Dodd] suddenly has reason to be quite hopeful," says a Senate staffer.
But other efforts to exploit the furor aren't gaining much traction. On Mar. 18, in the wake of the American International Group (AIG) bonus flap, consumer advocacy group Public Citizen took another crack at undermining the pending free-trade agreement with Panama. The group sent a letter to U.S. Trade Representative Ron Kirk arguing that Panama is a tax haven for U.S. companies. Todd Tucker, chief of research for trade issues at Public Citizen, says "anger" about Wall Street "evading its fair share of U.S. taxes" has helped the cause.
Or has it? A recent policy paper by the USTR's Office said the Administration will review the deal, which arose during the Bush Administration, and Obama watchers expect him to recommend ratification by the Senate—expressly to demonstrate that he is not anti-trade. "There's this populist, anti­corporate mentality taking over, and it makes for very good headlines," says Brian Gardner, a policy analyst for investment bank Keefe, Bruyette & Woods (KBW). But public outrage isn't likely to shift policy radically: "As time goes along, people tend to calm down," he says.
Contract Killers
The legal arena, too, seems to be abuzz with antibusiness sentiment. The House bill to tax 90% of certain AIG bonuses raised concerns in the business community that officials were ready to sacrifice a key legal principle—sanctity of contract—on the altar of public outrage. Similar issues have arisen in connection with measures aimed at renegotiating home loans to avoid foreclosures, since many of the contracts governing the securitization of mortgages limit modifications.
But there's been plenty of push-back. Greenwich Financial Services and other firms that invest in mortgage securities recently sued Countrywide Financial for agreeing with 15 state attorneys general to rework $8.4 billion in mortgages. The investors say the deal is forcing them to absorb losses in violation of their contractual agreements. ("We believe the suit is without merit," says a spokeswoman for Bank of America (BAC), which owns Countrywide.)
Robert E. Scott, a contracts expert at Columbia Law School, cautions that respecting contracts "is a very important principle, and one that shouldn't be [treated lightly] by a government." The President seems to agree. On Mar. 22, Obama, who had fulminated publicly about the AIG bonuses days earlier, suggested the House measure may not be appropriate and signaled his wish that the Senate not move the bill forward.
"Tapping into a Moment"
At the corporate level, executives are responding to populist rage in different ways. General Motors (GM), a bailout recipient and a target of taxpayer animus, is feeling the heat. Fearful that a national image campaign would be seen as a waste of taxpayer money, GM is sticking to marketing this year's new models. Otherwise, "there probably would be some kind of backlash," says one GM executive.
But plenty of companies are trying to capitalize on the nation's sour mood. On Mar. 16, JetBlue Airways (JBLU) launched an online video campaign, "Welcome Bigwigs," that offers cheeky tips on flying commercial for CEOs being weaned off private jets. "This isn't about ridiculing people," says Fiona Morrisson, JetBlue's director of advertising. "This was about tapping into a moment."
Domino's (DPZ) is taking a similar tack with its new "Big Taste Bailout" campaign. In one spot, which premiered Mar. 17 during American Idol, Chief Executive David A. Brandon delivers pizza to Main Street. But in another scene filmed on Wall Street, he snatches a pizza from a guy in a pinstriped suit, snapping: "Sorry, Mr. Hedge Fund." That line, says Rob Reilly, executive creative director at Crispin Porter + Bogusky, was "a little hit point we threw in, knowing it's something people would be sensitive to." For now, anyway.
Before it's here, it's on the Bloomberg Terminal.
LEARN MORE