People Movers: BMW's Karim Habib Heads to Mercedes
Eric Gallina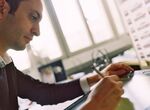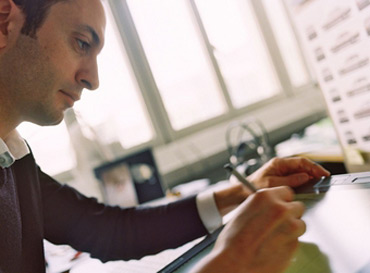 Karim Habib, former Team Leader for Advanced Design at BMW, joined Mercedes-Benz earlier this month, becoming Head of Advanced Design at the German automaker's Stuttgart studio. Habib will work under newly appointed Mercedes-Benz Head of Design, Gorden Wagener.
Habib, 38, was born in Beirut, Lebanon and attended elementary school in Iran, France and Greece before moving to Montreal, Canada in 1982. He earned his Bachelor's degree in engineering from McGill University in Montreal prior to studying automotive design.
Following a year at Art Center Europe in Switzerland, Habib studied at Art Center College of Design in Pasadena, CA and began his automotive design career at BMW AG in Munich, Germany, shortly after earning his degree.
Credited for having designed the latest BMW 7 Series and the Concept CS unveiled at the Shanghai Auto Show in 2007, Habib's first project working at BMW was the interior of the E60 5 Series.
"BMW was my life for ten years and I thoroughly enjoyed every aspect of it," Habib told us.
Over his decade-long career at BMW, Habib worked on a multitude of concepts and production vehicles as he rose through the ranks within Advanced Design, starting first as an automotive designer, then becoming senior exterior designer of the F01/F02 (7 Series) project, before finally securing the role of Team Leader Advanced Design for the BMW Group.
When asked why he had chosen to leave BMW, a company that experiences very little turnover in its design department, Habib said: "Sometimes in life you have to accept new challenges, go against the grain and expand your horizons."
"Mercedes-Benz is a brand with a lot of history and a lot of opportunity," he added.
In his new role as Head of Advanced Design Germany at Mercedes-Benz, Habib will be responsible for the design and development of the company's experimental cars, which carry the F-designation.
Before it's here, it's on the Bloomberg Terminal.
LEARN MORE