The Liquidation Business: Too Liquid?
With retailers such as Circuit City, Mervyns, Steve & Barry's, and KB Toys going belly-up, selling off their stock has become a real chore
By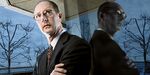 Since the economic distress took hold this autumn, liquidators have sold off some $15 billion worth of stuff—the stuff of executives' miscalculations and failed aspirations, but for all that, just everyday stuff. Suits and sheets and college sweatshirts. Video games, GPS devices, and plasma televisions. These goods had been accumulating at troubled stores around the country, including Mervyns, Linens 'n Things, Steve & Barry's, KB Toys, and Circuit City. And liquidators think it's possible that some 12,000 other stores, stuck with several billion dollars' worth of more stuff, may go out of business this year, too.
This abundance is providing a bit of good fortune for liquidators, who are brought in to sell a bankrupt company's inventory, and sometimes the furniture and computers, too. But it is also unexpectedly complicating their business. They have so much work that the big four among them regularly join forces just to handle it all. They can hire consultants for each project from a growing number of talented, unemployed retail executives.
For the first time, though, liquidators are also competing with some of the most respected retailers around, stores that never used to lower their prices as precipitously as they now must. Because so many Americans aren't buying anymore, merchants are desperately trying to get rid of whatever they're selling. "The work is harder," says Scott K. Carpenter, the head of retail operations at the liquidation firm Great American Group. "It's harder to predict how consumers will react. It's harder to predict our sales."
GET THERE FAST
Steve & Barry's, like most of these defunct retailers, came to a quick end. The chain, opened in 1985 and known for selling reasonably well-made clothes for $24.98 or less, had been in the midst of an ambitious plan to expand its stores and refashion its brand. But poor management in a suddenly unforgiving economic environment led to the inevitable. The founders filed for bankruptcy in July, and a month later private equity firms Bay Harbour Management and York Capital Management bought part of the company for $168 million. But they too had trouble getting financing for the retailer and had to shut it down. The bankruptcy court approved the liquidation of Steve & Barry's Thanksgiving week.
For the liquidators, speed is crucial. When they make a deal with a retailer, either they are paid a percentage of the final sales (the retailer and its creditors get the rest) or they take over the company entirely. In the case of the Steve & Barry's closeout, Great American Group and its partners were working for a cut of the proceeds. But whichever way it goes, no one wants to spend a dollar more than necessary on salaries or leases or advertising.
At Steve & Barry's, the liquidators gave themselves eight weeks to sell some $275 million worth of clothes that were piling up in 173 stores and a warehouse. The retailer had down coats, sweatshirts, dress shirts, jeans, children's clothes, Sarah Jessica Parker's Bitten line, and the Starbury sneaker by Stephon Marbury. But mostly it had T-shirts: 5.4 million T-shirts. Getting rid of them would prove to be a challenge.
It is the consultants who manage the day-to-day business of the stores, often working in locations they've never seen with employees they don't know. Great American Group has about 300 consultants on call, 57 of them retained in the past six months. They have to be ready to start on a project with just 48 hours' notice. Among them is someone we'll call Mike Smith. Like many on this side of retail, he is an experienced executive (20 years in the business) whose own stores were closed out—in his case by Great American Group. Four months later, he was working for the liquidator. Carpenter finds a lot of good people on the job, as it were. "The ideal candidates are those who have lived through it themselves. They bring empathy and respect," he says. Smith, sensitive to the delicacy of his situation, didn't want his real name to appear in this story. "In the stores, they just call us the liquidator," he says.
THE BEGINNING OF THE END
In late November, when Smith first walked into Store 160, a 25,000-square-foot space in Menlo Park Mall in Edison, N.J., it was fully stocked with about $1 million worth of clothes. Black Friday, the usually busy shopping day after Thanksgiving, was four days away. Although the employees were aware of the company's troubles and knew that some stores were closing, they still held out hope that Steve & Barry's could save itself. But when Jan Mulligan, one of the managers, saw Smith sizing up the store, she knew it was over.
"I'm Jan. I run this store. Or I used to."
"You still do."
"Well, we came in on a wing and a prayer, and I guess that's how we'll go out. I started here three years ago on Black Friday. I've been through two district managers and three store directors. I'm the survivor. Or I was."
"You are. You've got PMA [positive mental attitude]."
"We thought we were O.K. We're one of the best-performing stores in the country.... We've all worked really hard, and now it's over. That's retail."
Signs such as "Rethink: Shopping" and "I Believe Fashion Is Not a Privilege" sat near three racks of Bitten down coats that were going for $24.98. Smith asked the employees to put up new ones: "Going Out of Business. Nothing Held Back." The plasma television hanging from the ceiling near the entrance had already gone dark, displaying just the words "No Signal." Later that day, Great American and its partners announced that Steve & Barry's was closing down.
BLUE CHRISTMAS
Carpenter says it doesn't take long for new liquidators to figure out how to run a sale under such constrained, often fraught circumstances. The employees might be disenchanted, angry, at a loss, but as far as the selling goes, "it's the same concepts, just a little different mindset," he says. "What appeals to people in our business is that there is a beginning and end. You hit your sales that week, and [the next] week, and in eight weeks, it's over."
Yet in an economy as precarious as this, sales can be elusive. Carpenter and his partners had already taken into account the new frugality among consumers and lowered their expectations a bit. "If I thought a Steve & Barry's would normally bring 50 cents on the dollar, I might estimate 46 cents on the dollar in this environment," he says. While the Thanksgiving holiday didn't go quite as well as Carpenter had figured, he thought they would make up for it over Christmas. Liquidators, though, are naturally limited in how they can respond. Theirs are bare-bones operations to begin with, and lowering prices more quickly is something they contemplate only under pressure. "There is no real way for us to compensate for slow sales," says Carpenter. "Our life span is limited. And I have the merchandise I was given."
Part of the problem with Steve & Barry's was that some stores, including the one in Menlo Park, were overwhelmed by the arrival of an enormous amount of similar merchandise. Late in December, Store 160 was receiving 400 boxes, each holding 24 items, every day at 7 a.m. Before, it got two deliveries a week. The company had tried to sell all these clothes directly from the warehouse in Columbus, Ohio, to off-price retailers. "There was just too much of the same," says Carpenter.
Sales over the Christmas holiday were somewhat disappointing. "It's a reflection of the economy and the product they had," says Carpenter. "You can only sell so many T-shirts." The liquidators ended up discounting deeper and earlier than they expected. In January, as the eight-week deadline approached, shoppers at Steve & Barry's could buy five items for $5. They were lined up around the store to pay. "It was chaos," says Vicky Jackson, the store director, who, with Mulligan, supervised 35 part-time employees. "There were piles of clothes everywhere, people rooting through everything. We couldn't keep up."
Local wholesalers regularly dropped in to the store, buying merchandise by the box straight from the back room. No one is sure exactly who they were, but it seems likely the clothes will end up at bazaars in South Asia and Africa. "Basically we sell to anybody with cash," says Carpenter.
A few bikinis and miniskirts were all that was left by Sunday, Jan. 11, the last day of business for Store 160. Even the signs had come down. The managers brought in pizza and a cake. They had just found out no one would be receiving any severance or vacation pay. "We stayed for our own pride, not for the company," says Mulligan. She's given up on retail for now. Jackson hasn't, but says there's not much out there.
Smith moved on to another liquidation—Circuit City, with $1.8 billion in inventory at its 527 stores. As that sale nears its end, Carpenter says he's received 15 or so résumés from the chain's soon-to-be-unemployed managers.
These days, Great American is becoming more selective about which bankrupt companies it takes on. "When the business is so fast and furious, we have to decide where to put our resources. We will devote our time to the larger projects and pass on the smaller ones," says Carpenter. "Before we would go after every deal there was. No profit was too small."
Before it's here, it's on the Bloomberg Terminal.
LEARN MORE