European Carmakers Are Pulling for Opel
Jack Ewing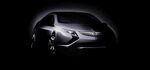 Viewed from a cold-blooded economic standpoint, the demise of General Motors' (GM) struggling Opel unit would be a good thing for competing automakers. One less major European manufacturer would help to relieve a surplus of production capacity that some auto execs estimate at 20%.
But surprisingly, there seems to be no schadenfreude among Opel rivals. Rather, they say they would mourn the loss of a venerable brand and respected competitor.
Daimler (DAI) Chief Executive Dieter Zetsche, for example, sounded as though he meant it when he answered, "I hope so," to a reporter's question about whether Opel can survive. Zetsche even expressed tentative support for a state-sponsored rescue of Opel. "It's not the role of government to define the future structure of the industry," Zetsche told a small group of reporters at the Geneva auto show on Mar. 3. But he added that he is not opposed to short-term aid to help a company get through a rough patch.
Others in the auto industry also expressed regret at Opel's problems, even as they noted how difficult it would be for the company to make it as a standalone manufacturer. Opel, which has its operational base in Rüsselsheim, Germany, about 20 miles west of Frankfurt, probably needs to cut ties with GM to assure European authorities that no government aid will flow to Detroit. "It won't be easy" for Opel to make it alone, said Klaus Berning, a member of the management board of automaker Porsche (PSHG_p.DE). "But it's not impossible. I'm keeping my fingers crossed."
Introducing the Ampera
Despite the crisis at Opel, GM Europe CEO Carl-Peter Forster maintained a brave face in Geneva. As if to underline his belief in Opel's future, he unveiled the company's electric Ampera on Mar. 3, demonstrating how a cable that plugs into the side of the car will connect to a standard electrical outlet. Opel plans to begin selling the Ampera, a European version of the Chevy Volt, in 2012. (For images of the Ampera and other cars shown in Geneva, see our slide show.)
After the presentation in Geneva, though, Forster was quickly surrounded by reporters barraging him with questions about Opel's woes. "We believe we have a good future," he said, noting that an independent Opel would continue to cooperate closely with GM. Forster also underscored the urgency of state aid for the company. "Anyone who knows anything about economics knows how important the auto industry is," he said. (German Chancellor Angela Merkel doesn't entirely share that view, though: In comments on Mar. 3, she said Opel isn't a "system-critical" company of the same economic importance as major financial institutions.)
In fact, Opel will probably get several billion dollars in aid from the German government, if only to avoid massive layoffs in an election year. Opel employs more than 50,000 people in Europe, about half at four factories in Germany and the rest at other European locations, including in Spain, Belgium, and Poland, which may also contribute to a bailout. Governments will be less willing to prop up the company once the economy improves, however. And even with aid, Opel may well have to close several factories and lay off thousands of people to cut costs.
Keep Competition Fair
For now, rivals are restrained in their criticism of an Opel bailout. John Fleming, CEO of Ford of Europe, a unit of Ford Motor (F), said he's opposed to measures that may distort competition. "All I would ask is that if anything is done for anybody, it should be a level playing field," Fleming told a small group of reporters in Geneva.
Fleming declined to comment on Opel directly. But his comments raised questions about the wisdom of spinning off the unit from GM. A comparable move wouldn't make sense for Ford of Europe, Fleming said in response to reporters' questions. "The Ford business relies on scale," Fleming said. Separation from the parent company "wouldn't have any advantages for us."
Rivals could become more openly critical of government support for Opel, though, if their own situations worsen. So far, Volkswagen (VOWG.DE), BMW (BMWG.DE), Daimler, and others have been able to avoid massive layoffs of permanent staff by shortening working hours and dismissing temporary workers. They remain optimistic they can continue to avoid big job cuts. "We can manage the crisis with the instruments we have," Rupert Stadler, CEO of Volkswagen's Audi (NSUG.F) unit, told BusinessWeek.
But if sales continue to deteriorate, companies may need to consider more drastic measures. Says Ford's Fleming: "There's still some elasticity left in the system—but not much."
See a slide show of cars on display at the 2009 Geneva Auto Show.
Before it's here, it's on the Bloomberg Terminal.
LEARN MORE