A Backlash Against Obama's Budget
Businesses from startups to global giants to drugmakers and farmers are gearing up to fight the President's spending plan with ad campaigns and public protests
Jane Sasseen and Keith Epstein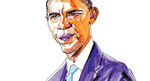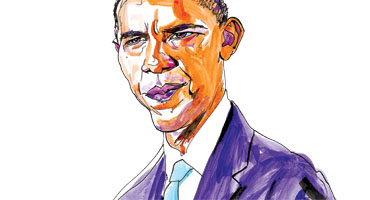 Business is marshaling its forces. The target is the aggressive domestic agenda laid out in President Barack Obama's first budget.
Private health insurers are mobilizing to fend off Obama's plans to cut the fees they receive from Uncle Sam and create a government-subsidized rival that, they fear, would undercut them with lower-cost care for the uninsured. Multinationals are up in arms about the prospect of paying higher taxes on foreign earnings. Real estate agents want to quash efforts to lower the mortgage interest deductions for families earning more than $250,000. Small business owners—many of whom pay personal income tax rates on their companies' profits—fear his plans to raise income, capital-gains, and dividend taxes on those same high-end earners. Many industries accept the idea of paying a price for carbon emissions—but not as quickly as Obama envisions. Private equity players and venture capitalists claim that the higher taxes Obama wants them to cough up will drain away innovation and investment. "There's a lot of activity as people gird their loins for these battles," says longtime Washington lobbyist Patrick E. O'Donnell, who represents defense contractors, potential bank bailout recipients, and insurance companies. Like many others on K Street, his firm, Squire, Sanders & Dempsey, is staffing up.
What's stirring up industry is not only the breadth of Obama's agenda but the strength of his position because of Democratic dominance in Congress. As Peter Orszag, Obama's budget director, puts it: "The President has the bully pulpit, he has strong public support, and these are all things he campaigned on." If Obama faces a tough fight getting his entire budget passed, business faces one, too, warns Stan Collender, a partner of Qorvis Communications, a Washington firm that represents banks, drugmakers, and defense contractors. "A lot of things that could be harmful to industries now have a better shot at being enacted," he says.
LOBBYISTS PLAN PROTESTS
So business is hitting hard on the theme that the budget will squeeze vitality out of the economy. Says Jay Timmons, head of government affairs at the National Association of Manufacturers: "They're taking a tremendous amount of money out of the private sector, which will hamper the ability of business to create and retain jobs."
Lobbyists are already planning public protests, ad campaigns, and more targeted appeals to key members of Congress. On Mar. 3 former Columbia/Hospital Corporation of America CEO Richard L. Scott, contributing $5 million from his own pocket, launched a $20 million advertising and public-relations effort emphasizing free-market alternatives to Obama's health-care plans. Scott plans three weeks of ads on CNN (TWX) and NBC (GE), then video documentaries hosted by former CNN anchor Gene Randall in which doctors and patients in Britain and Canada bemoan their health systems.
Agribusiness interests, startled by Obama's planned subsidy purge—the President voted for the farm bill last year—are already mobilizing for a march on Washington. Lobbyists for the American Farm Bureau Federation are targeting freshman Democrats who make up some 30% of the House Agriculture Committee. Many come from rural areas and depend on support from farmers. Key among the freshmen to persuade: Travis Childers of Mississippi, Bobby Bright of Alabama, and Debbie Halvorson of Illinois.
The American Petroleum Institute plans to battle Obama's proposals to reduce the industry's tax breaks through presentations to newspaper editorial boards and visits to Washington by top oil company executives and employees, plus drop-ins by ordinary shareholders. The messages: Obama will increase U.S. reliance on foreign oil by eliminating the deduction for drilling in the U.S. and put at risk up to 6 million jobs directly and indirectly reliant on the industry. "They are going to push more of the investment offshore," said Mark Kibbe, the institute's chief lobbyist.
Obama and his team will also be hearing from health insurers like UnitedHealth Group (UNH), Humana (HUM), WellPoint (WLP), and Kaiser. They are balking at the plan to cut $176 billion in costs out of Medicare Advantage, which combines private insurance with Medicare coverage. The lobbyists aim to send a message to Max Baucus of Montana, the Democratic chairman of the Senate Finance Committee, and Charles Grassley of Iowa, the committee's top Republican. The plan is to show how much rural areas would suffer under the proposal. "By rural areas, we basically mean Iowa and Montana," says one industry lobbyist. "Baucus and Grassley will understand that."
If there is one issue that unites business—and will be the focus of some of the most intense lobbying—it is opposition to the various taxes Obama has proposed. "This [tax] agenda is bold to the point of being horrifying," says Kenneth J. Kies, ex-chief of staff for the Joint Committee on Taxation and managing director of the lobbying firm Federal Policy Group. It's not just the big companies. "Small business is worried sick," says Patricia Felder, co-owner of Felder's Collision Parts in Baton Rouge, La. "Small businesses bear the brunt of the tax structure."
Already, utilities and manufacturers are scrambling to minimize the costs they'll have to bear if Obama creates an extensive program to limit carbon emissions. They argue that tradable permits to emit carbon represent an indirect tax hike, which would force them to raise customers' rates.
Multinationals are homing in on Obama's plans to limit their ability to defer U.S. taxes on income earned abroad. Today, American companies with operations abroad can defer paying the U.S. corporate tax rate of 35% until they bring their profits home; instead, they pay the local tax rate, which is generally lower. But Obama's team argues that such laws encourage U.S. companies to move jobs overseas.
That position has left business apoplectic. Multinationals claim that forcing them to pay the higher U.S. tax rates on earnings from abroad would raise their costs over rivals and leave them vulnerable to foreign takeovers. "Our concern is we don't do anything to harm our competitiveness overseas," says John Castellani, president of the Business Roundtable.
A BLIZZARD OF STUDIES
For much of the past year, the Roundtable has been alerting congressional staffers to the problems they believe eliminating tax deferral would cause. Now, along with the Chamber of Commerce, the National Foreign Trade Council, and NAM, they are going into overdrive. The strategy: Make the case with studies showing how competitiveness would be damaged, then bring in CEOs to drive the point home to their congressional representatives.
Already, lobbyists are talking up a paper arguing that U.S. shipping companies such as American President Lines were acquired by overseas buyers when they lost the right to defer taxes on foreign profits in 1986, a trend that only reversed when the deferral was restored in 2004. In mid-March, the Business Roundtable will release a study claiming that many jobs are gained in the U.S. because of foreign operations. Both will be liberally distributed to Congress and Administration staff. Key targets: conservative Blue Dog Democrats such as John Tanner (D-Tenn.) and Earl Pomeroy (D-N.D.) in the House. In the Senate, Baucus will be targeted. Nor have multinationals given up on the White House: Kies says some believe National Economic Council President Lawrence H. Summers and Orszag "may be possible to persuade." And if a broader campaign is needed, he adds, "the ads have already been written."
Partners in private equity, hedge funds, and venture capital firms are gearing up for what promises to be another explosive tax fight: Obama's pledge to change the rate they pay on the percentage of investment profits they earn on their portfolios, known as carried interest, to the regular income tax rate, rather than the lower capital-gains rate they pay now.
The industry killed a similar proposal in 2007, but this time lobbyists are getting ready for a longer, harder fight. The VCs already have their defensive playbook: Distinguish their breed, which invests in badly needed innovation, from the real estate interests, private equity partners, and hedge funds Obama is targeting. At the same time, they'll underscore the importance of venture capital to the President's quest for technologies to boost lower-cost health care and cleaner energy. "This is just the first pitch in a very long, extra-inning baseball game," says Mark Heesen, president of the National Venture Capital Assn.
PRIVATE EQUITY GEARS UP
Private equity players are practicing their pitch as well. Lobbyists will tell tales of the struggling retirees who depend on private equity's plump returns to pad their public pension funds. "The question is who invests in private equity. It's CalPERS or the pension funds of firefighters," says Moses C. Mercado, managing director of Ogilvy Government Relations, which represents Blackstone (BX) and Carlyle Group. Change those returns, he adds, "and you're changing Grandma's pension from her years as a schoolteacher."
With so much opposition building, is the President's support among business weakening? Obama does win high marks among some executives for decisive leadership, particularly in pushing through the stimulus package and grappling with the economy's problems. "We're very pleased to see the kind of vigor and discipline that's being brought to bear," says Brad Smith, a senior vice-president at Microsoft. (MSFT) Like many executives, he's happy Obama has pledged to make the research and development tax credit permanent and to pour funds into education. There are clearly areas of common ground. But in health care, energy, manufacturing, and other industries, the battle is already joined.
with Steve LeVine in Washington, Matthew Boyle in New York, Joseph Weber and Robert Berner in Chicago, Amy Barrett in Philadelphia, and bureau reports
Before it's here, it's on the Bloomberg Terminal.
LEARN MORE