Where Bewkes Is Taking Time Warner
The media giant's CEO talks about the changes now taking placeand a few on the horizon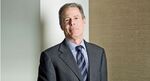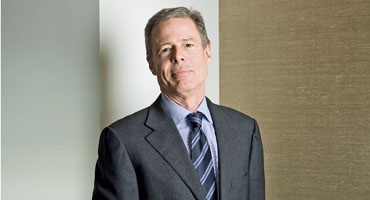 In several weeks, a leaner Time Warner (TWX) will emerge. The spin-off of its cable operations in late March will focus the media giant more on TV, movies, and journalism. CEO Jeffrey L. Bewkes sees the change as an opportunity to redefine Time Warner for a new, albeit challenging, era. The 56-year-old Bewkes sat down with BusinessWeek Senior Editor Robin Ajello and Senior Writer Tom Lowry to talk about his plans, including a determination to resolve the fate of AOL as a Time Warner business sooner rather than later. Bewkes outlined a new model for viewing TV shows online, talked about the hardest decisions he has had to make, and discussed what he thinks will get the stock price moving upward. Here are edited excerpts:
What are your plans for AOL, ­arguably your biggest problem?We are continuing to explore multiple options, including combining AOL with other businesses—or even a spin-off of all or some of its parts [which include an ad-supported portal, the dial-up subscription business, and a third-party, Web ad-selling service]. It remains a top priority.
Media companies like yours are putting more and more TV shows and movies online. How do you do that without alienating the cable, phone, and satellite companies that pay Time Warner a lot of money to run your programming?We believe in TV everywhere, that consumers should have access on broadband to the same channels they see on television. But the online model has to support, not undermine, the distribution fee and advertising arrangements between programmers and distributors. Those with a subscription to a video service would also get access to shows online. Cable, phone, or satellite subscribers would go to any Web site where the networks put their shows, sign in, and be able to view the programs on their laptops or mobile phones. [Time Warner's] HBO has been our acid test. We've begun offering shows and movies online in Wisconsin to anybody with an HBO subscription. To have this thing up and running already proves how simple it can be. And by putting more shows on the Web, programmers will have more clout to increase the number of ads that run with them. Right now there are substantially fewer ads running with shows online than there are running with the TV versions.
Spinning off cable to focus on content seems a repudiation of the media conglomerate model.Well, if you define the media conglomerate as having diverse, unrelated businesses, the fact is that structure doesn't help you in running networks, a studio, or a publishing company. A pure content company gives you operating advantages, and that comes from your ability to spread costs over like activities.
How do you manage a more content-focused company?We've already started to manage differently. We're tighter on costs. We're more coordinated. We're more flexible because we're more focused on creating content, and that is what we know how to do best.
How deeply do you get involved in the creative process?We talk about programming strategy. My job certainly has a creative aspect to it because there are questions like, "If you do that project, will the brand still be clear and definable, and do you have enough money to fund it?"
Why did you divide Time Inc., your magazine unit, into news, entertainment, and service/lifestyle divisions? Does doing so make it easier to sell them?It gives the company more focus and groups readers and advertisers of like content. And it gives us the option of combining some of those titles with similar businesses, if we so choose.
Time Warner's stock price is down by 50% since you became CEO. What will you do to get it back up?Our stock has held up better than most others in our industry. Right now the market is saying our earnings prospects are better than all other media companies. Simply put, you have to perform consistently over time and prove that you have a business position that can grow. We do, and we will.
Not easy in these hard times. Where do you see the economy going?We don't see a turnaround in sight. And no one knows when we will see it, so I think you have to plan for uncertainty. It appears it is going to be a longer rather than a shorter contraction.
Why haven't you hired a president and chief operating officer?We're changing rapidly, and I don't see the need for that position. But it should always be an open question.
What are the hardest decisions you've made recently?Taking AOL and turning it from subscription to free was a huge decision. AOL, which at one point was the largest online company measured in revenues and audience, was built on charging for the connection. Another tough decision was to fold the New Line movie studio into Warner Bros. It resulted in most of the people at New Line losing their jobs. You don't do something like that lightly. But we had to do it, and it's right for what New Line can become going forward.
Before it's here, it's on the Bloomberg Terminal.
LEARN MORE