Why BetaWave Has Madison Avenue's Attention
The network of kids' sites charges advertisers based on viewer "attentiveness," not mouse clicks
Burt Helm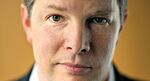 After a decade of experimentation, companies have yet to find a reliable way to burnish their brands online. Research shows barely more than 1 in 1,000 people click on banner ads. What's more, they rarely hang around long enough to absorb a brand message.
Former Madison Avenue hotshot Matt Freeman aims to change all that. Freeman's company, Betawave, is developing ways to boost visitor "engagement" and plans to charge advertisers not just by each click or view but also by people's attentiveness. The concept is untested, but it has generated excitement. Several venture capital shops in December put $22.5 million into Betawave (GOFH). "Matt's ahead of the curve," says Sean Finnegan, chief digital officer at Starcom MediaVest, which buys ads for Coca-Cola (KO), Procter & Gamble (PG), Nintendo, and others.
Mad Ave was shocked when Freeman quit as Tribal DDB Worldwide's boss in June to run a small company called GoFish. Tribal is widely considered to be one of the most successful creators of online ads anywhere. GoFish, on the other hand, sold ads on a handful of lesser kids' sites, such as Miniclip, which hosts online video games, and Cartoon Doll Emporium, where kids play dress-up with avatars. Yes, GoFish, known in the industry as an ad network, had a good reputation among advertisers looking for a cheaper alternative to sites run by Disney (DIS) and Nickelodeon. But it was in debt, its stock traded over the counter, and it was losing millions a year.
Freeman, who has since renamed the company Betawave, says he took the job because he saw unrealized potential. "[GoFish] was a tiara in the toilet," he says, noting that the sites Betawave represents share a valuable audience: kids aged 6 to 17 and their moms. The 25 million people who stop by Betawave sites each month spend an average of 15 minutes per visit vs. nine at Facebook, according to industry tracker Comscore. That "stickiness" has prompted Kellogg (K), Hasbro (HAS), Nintendo, and others to buy ads.
PAYING FOR ATTENTION
Still, Freeman knows companies want more evidence their ads are working. "Advertisers always say, 'Why am I paying for reach when what I want is people's attention?'" That's why he aims to charge not only for clicks on ads but also for how long people spend on a page and for how much they interact with the brand on a deeper level.
To make that happen Freeman is borrowing from television, which has been shoring up its prospects with "brand integrations"—advertisers can weave their products and messages into the shows themselves. In mid-February, Freeman launched something called Betawave TV. Essentially an online video player, the likes of which can be found on many sites, it provides a distribution platform through which clients can integrate their messages into original shows.
For the first such experiment, Freeman has enlisted Raven Symoné. The Disney tween star will appear in a video and provide style tips that likely will include nods to certain products. Viewers will be directed to WeeWorld, where they will be able to conduct a makeover on a Symoné avatar. Freeman plans to charge sponsors a production fee to set up sites like the Symoné makeover game. Advertisers also would pay based on the number of people who log in, the number of games played, or a combination of the two.
Betawave's success depends on whether visitors are drawn into the branded games and other content or simply watch what they want and move on. But for now, at least, Freeman has the advertising world's attention.
Before it's here, it's on the Bloomberg Terminal.
LEARN MORE