Late-Paying Corporate Deadbeats Are on the Rise
A surge in delinquences is slamming companies from small law firms to tech giants like Hewlett-Packard
By and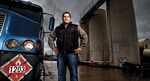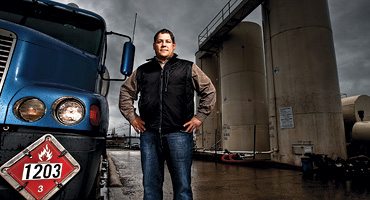 When fires raged through California last summer, Cross Petroleum provided fuel and emergency equipment to the California Forestry & Fire Protection Dept. The bill came to $300,000 last August, but Cross, a family-run outfit in Redding, hasn't seen a dime yet. The state of California has stopped paying many bills because of its fiscal crisis. Businesses also are taking longer to pay Cross' bills. That's squeezing the company hard because it has to pay its petroleum suppliers within 10 days. "If it takes us five more days to collect, it eats right into my bottom line," says Vice-President Jimm Cross.
The issue is by no means limited to the Golden State. A surge in unpaid bills has slammed companies across the nation, from small law firms to big technology suppliers, forcing them to get tough on customers or face their own cash crunch. According to a February survey of more than 1,000 corporate credit managers by the Credit Research Foundation (CRF), 78% have witnessed a slowdown in business-to-business customer payments. Companies that saw an increase in accounts receivable as a percentage of sales last year include blue-chip names such as Nordstrom (JWN), Sara Lee (SLE), and Estée Lauder (EL), according to a review of financial data from Standard & Poor's Compustat (MHP).
Dealing with deadbeats is tricky. Companies need to push enough to get customers to pay up, but not so much that they're driven away. "It requires a mix of persuasion and pressure," says Avi Deitcher, an operations consultant in White Plains, N.Y. One common tactic is demanding cash up front: 84% of credit managers now do so, according to the CRF survey. Estée Lauder, for one, moved a few customers to cash-on-delivery last quarter.
Companies also are turning over delinquent customers to collection agencies. Coface Collections North America in Metairie, La., saw a 24% rise in collection requests in 2008. Sherry Boyer, who owns a dog-training business in Gilroy, Calif., sent three accounts to collection recently. "We tried being nice for months," she says.
As a last resort, companies are bartering to settle debts. The California spa company SpaScapes took payment from one customer in the form of several hundred granola bars. Denise Full, owner of Custom Fit Accounting & Tax in Nashville, says a veterinarian owed her a sizable sum for bookkeeping services. She agreed to knock down the bill after the vet performed emergency surgery on her cat.
Analysts say the delinquency problem probably will get worse before it gets better. Analyst Trip Chowdhry at Global Equities Research surveyed sources at more than two dozen tech companies, including Cisco Systems (CSCO) and Microsoft (MSFT), and found payments coming in 15 to 60 days later than last year. Chowdhry says that many customers have slowed their payments in the past few weeks, and the impact won't fully show up in financial results until later this year. "It's a major issue," he says.
Jimm Cross didn't think the state of California would be a problem customer. He has reached out to local legislators to get the bill paid, so far in vain. California State Controller John Chiang says most businesses are still working with the state despite not getting paid. "Having some state business is better than having no activity at all," says Chiang.
Before it's here, it's on the Bloomberg Terminal.
LEARN MORE