Carl Icahn's Dealmaking Heats Up
Icahn's strategy is to secure board seats, then pressure management from inside for cost cuts, asset sales, or even outright mergers
By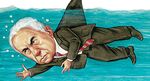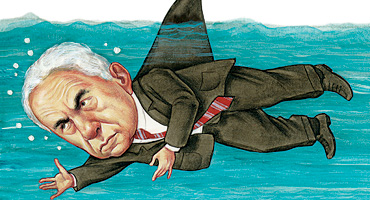 The wealth destruction on Wall Street has taken stock prices to decade-plus lows. But that's an opportunity for Carl Icahn, the billionaire financier and former corporate raider who considers himself a shareholder activist these days. With markets reeling in recent weeks, Icahn has pounced. He spent $17 million to buy enough shares of biotech company Amylin Pharmaceuticals (AMLN) to hike his stake in the company from 7% to 9%. Icahn then faxed a letter to the San Diego drug company, threatening a proxy battle to elect five of his allies to its 12-member board.
In recent years, Icahn, 73, has made runs at Motorola (MOT) and Yahoo! (YHOO), seeking board seats and asset sales with mixed success. Now, with so many companies coping with shattered share prices and busted business models, Icahn's dealmaking activity is intensifying. "When the market is down, it's even more important to cut costs to make companies more efficient," says Icahn.
Besides Amylin, Icahn has informed drug company Biogen Idec (BIIB) that he intends to nominate four members to its board. He also recently amassed a 14% stake in Hollywood studio Lions Gate Entertainment (LGF), and may call a special shareholder meeting to elect board members. (Icahn's son, Brett, who works with his father on media deals, may end up with a seat.) "He's like a shark. If he stops swimming, he dies," says New York investment banker and Lions Gate investor Richard A. Dorfman of Richard Alan Inc.
Icahn won't discuss the companies he has targeted—and Amylin, Biogen, and Lions Gate also declined to comment. Yet there's little mystery about Icahn's strategy. Secure board seats, then pressure management from inside for cost cuts, asset sales, or even outright sales. The goal, he argues, is to benefit all shareholders. Last year he engineered a $6.5 billion acquisition of drugmaker ImClone Systems (IMCL) by Eli Lilly (LLY) after waging a proxy battle that overhauled the board and installed him as chairman. Icahn's take for his 13.4% share: $427 million.
The market meltdown may help Icahn because it makes shareholders in his targeted companies more open to dramatic change. "If your stock has collapsed and he can prove management shares the blame, he may get a lot of traction in a fight," says Charles M. Elson, a corporate governance professor at the University of Delaware. One of Icahn's key aims, he says, is to force companies to legally move their headquarters from Delaware to North Dakota, which two years back passed a law that makes it easier to launch proxy battles. Icahn was among those who helped hire a lobbyist to push the bill.
Beleaguered board members can't ignore Icahn these days. If he gets on the board at Lions Gate, which lost money last quarter, he will force the company to slash spending. Costs have ballooned as the company released bombs like The Spirit. Until the stock market misery lifts, expect Icahn to circle plenty more companies.
Before it's here, it's on the Bloomberg Terminal.
LEARN MORE