How Amazon Aims to Keep You Clicking
Maintaining good customer "experience" is key, even when it's an outside merchant making the sale
Heather Green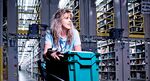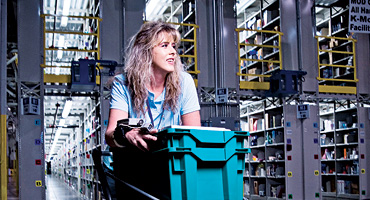 This year's list of customer service champs.
Last summer, Lisa Dias was poking around the Amazon.com (AMZN) Web site for books that could help her start a home business. The 45-year-old found a used workbook for would-be entrepreneurs that sounded promising and was described as "like new." The seller wasn't Amazon itself, but one of the merchants that market through its Web site. Still, Dias went ahead and dished out $24.95 for the paperback.
When the book arrived at her New Jersey home, though, it wasn't anywhere close to new. The worksheets were already filled in with someone else's scrawlings. She felt burned but didn't do anything about it until November. She first tried the merchant and didn't get any response. Then Dias called Amazon. The company immediately gave her a refund, without her having to return the book. She's still a bit baffled that Amazon paid her money the company never received in the first place. "I felt like they stood up for me," says Dias.
For the most part, Amazon has earned a reputation for strong service by letting customers get what they want without ever talking to an employee. Sales clerks are nonexistent. Orders ship with a few mouse clicks. Packages arrive on doorsteps quickly. It all happens with monotonous regularity even as the number of customers has doubled in the past five years to 88 million. But when things go wrong at Amazon—and they occasionally do—the company's employees get involved. That may be where Amazon stands out most markedly from other companies, and helps explain how the company earned the No. 1 spot on BusinessWeek's customer service ranking this year.
One recent February day in Manhattan, Jeff Bezos, Amazon's excitable 45-year-old founder and chief executive, sat still long enough to explain the ideas behind his company's approach. He talked about the distinctions Amazon makes between customer experience and customer service. The latter is only when customers deal with Amazon employees—and Bezos wants that to be the exception rather than the rule. "Internally, customer service is a component of customer experience," he says. "Customer experience includes having the lowest price, having the fastest delivery, having it reliable enough so that you don't need to contact [anyone]. Then you save customer service for those truly unusual situations. You know, I got my book and it's missing pages 47 through 58," he says, breaking into a booming laugh.
Fixing customers' problems builds loyalty with people like Dias, says Bezos. But it's also a good way to spot recurring issues that need to be addressed more systematically. Outside merchants, like the one Dias dealt with, are a prime example. For years, Amazon has allowed other retailers to sell through its Web site to broaden the selection of products it offers. But these companies can be an Achilles' heel. At eBay (EBAY), which also lets merchants sell through its site, there have been complaints about poor service and fraud.
QUALITY CONTROLS
So Bezos is trying something that no other retailer has been able to pull off: He wants to bring the quality of service from Amazon's outside merchants up to the same level as its own. The company has long let customers rate their experience with merchants, as they can on eBay. But Amazon also has instituted many internal safeguards to track the behavior of merchants. For instance, retailers have to use an e-mail service on the Amazon site to communicate with customers so Amazon can monitor conversations.
The company also uses metrics such as how frequently customers complain about a merchant and how often a merchant cancels an order because the product isn't in stock. Partners who have problems with more than 1% of their orders can get booted off the site.
To refine the experience with outside merchants, Amazon in 2006 launched an initiative called Fulfillment by Amazon. Merchants simply send boxes of their products to Amazon's warehouses, and Amazon does the rest. It takes the orders online, packs the box, answers questions, and processes returns. Last quarter, Amazon shipped 3 million units for Fulfillment by Amazon partners, up from 500,000 a year earlier.
Though Amazon charges the merchants, Bezos says that's not why it launched the service. "It's important because it improves the consumer experience so much," he says. "It doesn't make us more money; it's heavy lifting. If you think long-term, I think it's very important for us." It might seem counterintuitive to help small merchants, including ones that undercut you, be more competitive. But for Amazon, the ultimate goal is to gain more control over the shopping experience, making it more consistent and reliable. The idea is that more people will use the online retailer and spend more.
Michael DuGally runs NorAm International Partners, a used book, DVD, and video game reseller in Hudson, Mass. He signed up for the program a few months ago. "I can't deliver the kind of customer experience that Amazon can," says DuGally. For instance, Amazon's customer service people are trained to provide consistent answers, while NorAm's four service employees often provide different responses, DuGally says. Amazon's people are drilled in what steps to follow when they get everyday questions, like "Where's my package?" as well as fielding more unusual requests. Amazon's people tend to be more prepared than most, because they try to answer customer questions through e-mail or a service where customers enter their phone numbers and wait for a call back after Amazon's reps have gathered data on them. (There is an 800 number to call Amazon, but it's not easy to find on the Web site.) To make sure that everyone at Amazon understands how customer service works, each employee, even Bezos, spends two days on the service desk every two years. "It's both fun and useful," says Bezos. "One call I took many years ago was from a customer who had bought 11 things from 11 sellers—and typed in the wrong shipping address."
DuGally says that Fulfillment by Amazon produces results. He says that sales are up 40% on the items he sells through the program, and return rates are down 70%. He also expects to save between $550,000 and $700,000 this year, primarily because Amazon can negotiate lower shipping rates.
TAKING THE WHEEL
Amazon has gotten many ideas from trying to address customer complaints. One gripe from years past was that popular items—think Tickle Me Elmo or Crocs (CROX) Mammoth clog shoes—were at times out of stock. The last thing Amazon wants is for a frustrated shopper to then head to another site or the mall.
During the past two years, Amazon developed new programs to keep hot items in stock and ready for quick delivery. One initiative is something Amazon calls the Milk Run. Instead of waiting for suppliers to deliver to Amazon's warehouses, Amazon sends its own trucks out to pick up top-selling goods. That reduces the number of late or incomplete orders the company receives. The program is "very forward-thinking," says Simon Fleming-Wood, vice-president for marketing at Pure Digital Technologies, whose Flip camcorder has been included in weekly Milk Runs.
One of the drawbacks to shopping online, of course, is that people don't feel the instant gratification of getting their purchases right when they buy them. Albert Ko, an online marketer in Irvine, Calif., always wants his packages as fast as possible. "I'm always pushing them," he says. That's one reason Bezos is expanding Amazon Prime, the program for which customers pay $79 a year to get free two-day shipping on many in-stock products. During the past two years, Bezos has taken it international and increased the number of products that qualify for Prime. "Our vision is to have every item made anywhere in the world in stock and available for free two-day delivery," he says.
Still, as carefully as Amazon plots and plans, sometimes things go wrong. Last November, 23-year-old Lindsey Smolan splurged on an iPod and a pink case from Amazon. The iPod arrived, but the case didn't. Two weeks later, Smolan e-mailed Amazon and asked for a refund. After a little thought, she e-mailed again, asking for a free cover. "I didn't use my iPod because I was waiting for my case, and I'm a valuable customer," she says. Amazon agreed. She got the iPod case gratis.
Return to the Extreme Customer Service Table of Contents
Before it's here, it's on the Bloomberg Terminal.
LEARN MORE