GM's Dicey Recovery Plan
Its best projectiona return to profitability by 2011hinges on a massive, unlikely sales rebound
David Welch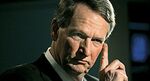 When President Barack Obama's task force sits down to peruse General Motors' (GM) recovery plan, they'll need to scrutinize its underlying assumptions. Yes, a chastened GM has gotten religion. But Detroit has long ginned up rosy projections only to miss them by a mile.
Under GM's best-case scenario, the company will be back in the black in two years and will have paid back taxpayers by 2014. A lot of things will have to go right for that to happen. If not, GM will have to dig even deeper and ask the government for yet more money.
GM is basing its speedy payback plan on the assumption that Americans will ramp up their car-buying rate to 18.3 million annually by 2014. That's 500,000 more than they bought in 2000 when sales hit an all-time high. Back then, the economy was strong and automakers handed out cheap loans to just about anyone with a driver's license. Such conditions are unlikely to arise again soon. This year automakers will be lucky to sell 11 million vehicles in the U.S., and Chrysler, in its own plan, figures overall sales will not exceed 13 million in 2014. If that's the case, according to GM's own calculations, it won't have paid off taxpayers in five years. Rather, it will have to borrow more and owe taxpayers $30 billion.
To GM's credit, it acknowledges in the plan that it will lose ground to rivals over the next five years—something the carmaker has been loath to admit until now. GM says its North American share will drop from 21.1% to 19.1% by 2014. But the company will have to fight to prevent its share from falling below 19.1%. Everyone agrees GM should sell or shutter Saab, Saturn, and Hummer while shrinking Pontiac to a couple of niche sports cars. But those four brands account for 3.8% of the market now. So GM would have to get about half of those buyers into its remaining makes.
The company has plans to make that happen. In one case, GM will essentially replace Pontiac's big seller, the midsize G6, with a Buick and sell it in the same Pontiac-Buick-GMC showrooms. But keeping those buyers once their brand has disappeared won't be easy.
VEXING PENSION QUESTION
One thing GM can't really calculate is its future pension obligations. In the strategy it submitted to the government, the carmaker estimated its U.S. pension plans are underfunded by $12.7 billion. And if the stock market doesn't recover, GM acknowledges, it may have to pump $12 billion into its pension fund by the end of 2014. Doing so could force the company to borrow more money as well as slash budgets for new models, product development, and marketing plans—all essential if GM is to make a comeback.
GM's plan states that if sales rebound to more than 14 million a year in two years, it will earn an operating profit of $5.1 billion in 2011. And in the worst case? "There would be a significant debt balance," GM Chief Financial Officer Ray G. Young conceded to analysts in a conference call. "It's frankly not sustainable. We would take some pretty draconian measures." And the Administration would have to decide whether to give GM even more money or force it into bankruptcy.
Before it's here, it's on the Bloomberg Terminal.
LEARN MORE