Facebook's Fine-Print Fiasco
By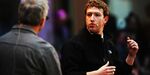 It's always a good idea to pay attention to the service terms on social media sites. The importance of reading the fine print became especially clear over the President's Day weekend during a recent brouhaha over social network Facebook and recent changes to the terms of service users must sign digitally before joining.
Initially, users paid little heed to a move by Facebook in early February to update its terms of service, announced with a brief note on the company blog by legal representative Suzie White, who said Facebook "simplified and clarified a lot of information that applies to you." At issue is the clause that says users, by signing on, give Facebook "an irrevocable, perpetual, non-exclusive, transferable, fully paid, worldwide license" to use, retain, and display content posted to the site. Facebook removed language saying that the license expires when a user leaves the site.
Defending the Policy
On Feb. 15, The Consumerist, a consumer blog, called attention to the changes, saying, "Now, anything you upload to Facebook can be used by Facebook in any way they deem fit, forever, no matter what you do later."
After witnessing an uproar in the blogosphere and on Facebook's own profile pages, on Feb. 18 the company retracted the changes and announced it would revert to its old terms of service. Chief Executive Officer Mark Zuckerberg explained in a blog entry that the company had "received a lot of questions and comments about the changes and what they mean for people and their information." The company is inviting users to contribute to a new version of its terms, in a group on the site called Facebook Bill of Rights and Responsibilities, which will be formed over "the next few weeks," according to Zuckerberg.
Yet initially, Facebook executives had taken pains to clarify the changes. A spokesman pointed out in an e-mail that the company wouldn't use information in a way that goes against the privacy settings outlined by users. For instance, it wouldn't publicly show a photo that a user wished to be shared only with friends. "Any limitations that a user puts on display of the relevant content are respected by Facebook," a company representative pointed out in an e-mail.
Zuckerberg said in a blog entry that his company's policies are comparable to those of e-mail service providers. "When a person shares something like a message with a friend, two copies of that information are created—one in the person's sent messages box and the other in their friend's inbox," Zuckerberg wrote. "Even if the person deactivates their account, their friend still has a copy of that message. We think this is the right way for Facebook to work, and it is consistent with how other services like e-mail work."
How Facebook Stacks Up Against Others
But how comparable were Facebook's revised service terms to those of other social media sites? Legal and privacy experts say Facebook was giving itself wider latitude in how it can use content than several other companies that rely on user-generated content. Retaining rights to content after the user has left is unprecedented for a social media site, says David Ardia, director of the Citizen Media Law Project at Harvard's Berkman Center for Internet & Society. Licenses granted to News Corp.'s (NWS) social network MySpace, Google's (GOOG) video-sharing site YouTube, Yahoo's (YHOO) photo-sharing site Flickr, and the microblogging site Twitter "end at the time a user terminates his or her account—or within a reasonable time after termination," Ardia says. "In this regard, Facebook's new terms of use are a significant departure."
MySpace removes from its site all content associated with any user who leaves. "Once you terminate, they say their license terminates," says Howard Susser, partner of the intellectual property group in the Boston-based law firm Burns & Levinson. YouTube's terms of service states that the license terminates after a "commercially reasonable time." Blogger Amanda French did a side-by-side comparison of several sites' terms of service and came to the conclusion that Facebook users had cause to be aggravated. "Facebook's claims to your content are extraordinarily grabby and arrogant," she writes.
So what would Facebook want with records of 25 Random Things About you or photos of your family vacation at the lake? It's possible the company didn't even know yet, Ardia says. But the site was adopting a legal tactic that predates even the Internet: "It's normally the best practice for a lawyer to recommend to their clients to take for themselves the broadest possible set of rights," he says.
And at a time when Facebook has yet to determine how to make money from the online activities of its more than 175 million users, it wants to retain access to a trove of data that could be used for marketing and other efforts to turn a profit. "It's not about them owning your content," says Ben Kunz, director of strategic planning for digital media consultancy Mediassociates. "They don't want to own your baby pictures. The most valuable thing they're creating is information about potential customers" that could be sold to marketers, he notes.
Beware the User Backlash
Whatever the purpose for the changes, Facebook didn't do a good enough job communicating the changes to the terms of service, privacy experts say. Rather than asking users to agree to the new terms, or even sending an e-mail alert to all users, the company added this line to its terms: "Your continued use of the Facebook Service after any such changes constitutes your acceptance of the new Terms." "That just isn't a good business practice," says Pam Dixon, executive director of the World Privacy Forum.
While numerous blogs and news outlets have picked up the story, Facebook has seen perhaps the most vocal reaction to its changes on its own site. Users created multiple Facebook groups protesting the changes, including one, "People Against the new Terms of Service (TOS)," that had more than 38,000 members at the time of this story's publication.
In November 2007, similar user protests caused Facebook to back down after introducing Beacon, a program to share user information with advertisers. "There are some nonlegal limitations that Facebook has to deal with," says Harvard's Ardia. "It also faces limitations that come from meeting the needs and expectations of their users."
"The social networking sites are at a real crossroads here: They can either differentiate themselves based on fair treatment of their customers" says privacy expert Dixon. "Or they can swim to the bottom and make a grab for all these rights."
Before it's here, it's on the Bloomberg Terminal.
LEARN MORE