Diary of a New Mutual Fund
It's a wild ride, but rich with opportunity, in the first months of this fund from emerging-markets pro Josephine Jiménez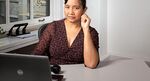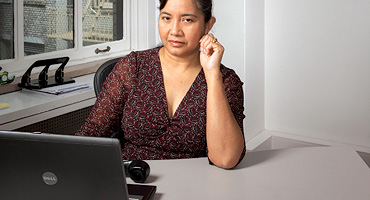 Few people would relish launching a mutual fund during a global economic crisis. But economic upheaval doesn't faze emerging-markets veteran Josephine Jiménez, who rolled out the Victoria 1522 (VMDAX) Fund on Oct. 1.
Jiménez launched the Montgomery Emerging Markets Fund (MFFAX), the first no-load emerging-markets fund, and managed it for 15 years with top results. She is credited with calling the 1994 Mexican peso blowup and 1997 Asian currency crisis. Personal Finance Editor Lauren Young tracked Jiménez's moves in the first five months of her new San Francisco-based venture.
OCT. 1
Jiménez, whose lifelong dream has been to run her own firm, marvels at her timing. "Historically, emerging markets trade at 12 to 15 times trailing earnings," she says. "Now we're at less than 10." She invests some of the $5 million fund's portfolio in fertilizer companies and food manufacturers. She loads up on Zijin Mining, China's largest gold producer.
OCT. 20
As the global economic crisis continues to unfold, Jiménez is focused on the financial sector. "Today the banking system is stronger in the emerging markets than in the developed markets," she says. She's targeted banks with the lowest loan-to-deposit ratios and best capital reserves. China Merchants Bank is one that makes the cut. Its loan-to-deposit ratio is 71%, based on 2008 third-quarter data. She also buys gold miner China Molybdenum, which manufactures a high-strength alloy used in many industrial products. Worldwide demand for molybdenum is growing 3.5% to 4% annually.
NOV. 14
China announces a $586 billion economic stimulus plan, and Jiménez figures the steel industry will benefit from the focus on infrastructure projects. So she's playing a China building boom via Brazilian mining giant Vale. Its many base-metal operations include nickel, an alloy used in steel production.
DEC. 3
As holiday sales slump, Jiménez bargain shops in the tech sector. She zeros in on Taiwanese chipmakers as well as companies that make specialty components such as cell-phone camera lenses. She's also bullish on defense technology. One Israeli defense company she owns has order backlogs of more than two years.
DEC. 17
With the U.S. economic stimulus plan dominating headlines, Jiménez sees more demand for nickel, zinc, and copper as new coins are minted. She asks her seven-person team to research paper producers in Brazil and Chile as the monetary supply increases globally.
JAN. 13
Gold prices soar to $822 per ounce from $682, so Jiménez trims the fund's stake in gold miners to take some profits.
FEB. 12
The fund is up 2% since its launch and tops the emerging-markets group tracked by Morningstar (MORN). (The average emerging-markets fund is down 31% for the same period.) The past five months have been "heaven for those who thrive on stock picking," Jiménez says. Even so, just a handful of retail investors have trickled in. Her biggest wish? That more people had money to invest during this downturn. "We can only grow from here," she says.
For a slide show on the launch of the Victoria 1522 Fund, go to businessweek.com/go/09/newfund
Before it's here, it's on the Bloomberg Terminal.
LEARN MORE