India: Not Just for Back-Office Work
India tackles complex tasks, including those in the medical and legal fields
Amy S. Choi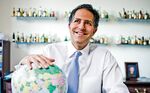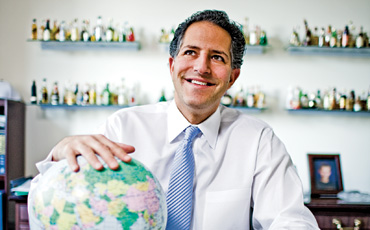 Last year, Eric Weitz was turning business away. His Philadelphia law firm, Weitz Garfinkle Datz, regularly found itself pitted in court against large corporate law firms with "unlimited, incredible resources," he says. The four attorneys in his 10-person, $1 million company simply couldn't take on all the complex insurance and medical cases brought to them. Weitz's solution: outsource some of the firm's medical consulting and document management work to a company in India. "I used to have to cobble together assistance from a number of different local vendors," says Weitz. "But when you're a small firm you tend to go to the back of the list."
India is well known for its ability to handle business process outsourcing, such as call center and back-office work. But it's increasingly a venue for design and consulting jobs as well, says Anil Gupta, a professor of strategy at the University of Maryland's Smith Business School. Although the large Indian outsourcing firms cater mostly to major international firms, small U.S. companies can find partners that specialize in small to midsize businesses. Labor costs typically run a quarter of what they would in the U.S.
Weitz developed a preliminary list of potential partners by scouring legal trade journals and the Internet. Most contenders were slow to respond to his inquiries, but one, Tasks Everyday, replied immediately. The Mumbai company offered to do a test run for free, so Weitz asked it to review a stack of medical records and create a chronology of events. That worked out well, and in July Weitz started outsourcing regularly to them. Now he relies on his offshore team to do everything from researching reference materials to medical consulting. The Indian firm even hired American-trained doctors to review medical files, research, and studies for Weitz, a service it hadn't provided clients before. The two parties negotiate a fixed fee for a preset number of hours. Weitz pays up front for each contract.
If you have a complex, long-term project, Gupta recommends that you travel to India to start developing a relationship. This can be prohibitively expensive, so find out if your outsourcer will come to you. In addition to working U.S. business hours and offering local contact numbers for their clients, most reputable Indian operations have offices and account executives in the U.S.
There can be hiccups, of course. The variety of regional accents in India can create language barriers, even when all parties are speaking English. Weitz, who receives daily e-mails and weekly progress reports from his Indian team, has also found that extremely detailed instructions are necessary. "I have to be very concrete in terms of the scope of the project before even placing the call to give instructions," he says. When work does need to be corrected, says Weitz, Tasks Everyday has done so immediately, without charging extra. "If you don't set standards, you can't expect always to get a firm's best work," says Gupta. "Vendors tend to rise to the occasion."
Weitz says he'll increase his revenue about 20% because he's outsourcing to India and can now take on more cases. "My cost structure is significantly lower, so my risk tolerance is higher," Weitz says. "There's my competitive advantage"—even if it happens to be located nearly 8,000 miles away.
Before it's here, it's on the Bloomberg Terminal.
LEARN MORE