First Global Xpress Delivers Packages Faster and Cheaper
Amy S. Choi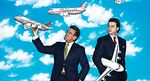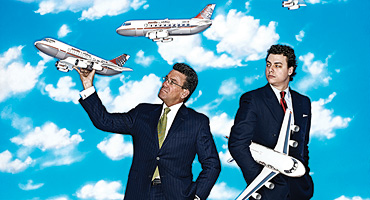 Flying commercial may be a nightmare for most, but First Global Xpress loves it. Its baggage, of course, rarely gets lost.
The $10 million international air shipping company cultivates relationships with 115 commercial airlines, eliminating the need to keep its own fleet of planes. "If I want that cargo space on the Continental flight, or on the British Airways flight, I can bump all of the luggage," jokes Justin Brown, chief executive officer of the New York-based company.
By using the airlines' infrastructure to ship packages, the 25-employee FGX is unencumbered by the so-called hub-and-spoke system of traditional carriers, in which parcels must travel through a hub before being shipped to their final destinations. The result? "Faster service for less money," says Mark Taylor, a shipping industry consultant.
FGX guarantees that it can ship international packages 24 hours faster than its rivals. Because it sends packages directly, it claims a mere 1% chance of losing one. The big shippers, says Brown, have a loss ratio of up to 9%. FGX, which has grown 30% annually since its founding in 2001, hopes to grow 50% this year, hitting $15 million in sales.
FGX caters to corporate clients, earning admirers such as HBO, CondÉ Nast, and law firm Fried Frank. Fragrance company Coty says it saves 30% using FGX for deliveries of its highly flammable perfumes. "If we needed a hazardous product in Japan today, they could get it there quicker than a traditional provider and handle all of the regulatory paper requirements," says Jim Shiah, Coty's senior vice-president of finance. "It relieves us of that labor burden entirely."
EXPAND FROM NEW YORK
The company was born in 2001 when founder and Chief Operating Officer James Dowd, previously in sales at DHL, started FGX with an angel investor. One of the company's early partnerships was with NY Minute Messenger & Trucking, where Brown was then in sales. By 2004, Brown and Dowd had bought FGX from its investors and taken over as co-directors.
Building the network wasn't easy: Dowd literally showed up at the cargo facilities at New York's John F. Kennedy International Airport to get their first meeting. "Reluctant is an understatement," says Brown of the airlines' willingness to work with them. "We had to put up $5,000 to $10,000 on account with each of them" to get started. By 2010, FGX hopes to be making international shipments from a dozen of the largest cities on the East Coast.
Meanwhile, the recession has created perfect growth conditions. "Large companies that maybe weren't as eager to speak with us in the past are now more open," says Brown. The shipping industry's downturn has made a lot of talent available. And with passenger travel down and corporate business more valuable, some airlines now allow FGX's drivers to drop off packages at convenient sites in New York rather than at the airport. The airlines may even reduce rates, cutting prices for FGX's nearly 400 clients. "It's a great opportunity for FGX," says Taylor. "Will FGX be FedEx someday? I don't know." Then again, why would it want to be?
Return to the BW SmallBiz Feb/March 2009 Table of Contents
Before it's here, it's on the Bloomberg Terminal.
LEARN MORE