Costa Rica: Cultural Similarities Make It An Outsourcing Favorite
Just a few time zones away, managing an outsourcer in Costa Rica can be relatively easy
Amy Barrett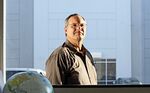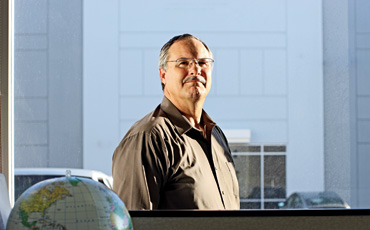 Brian Stafford wanted to tap global talent but wasn't sure how. Stafford, president and chief executive of ChemSW, a Fairfield (Calif.) software developer, liked the idea of using offshore programmers in part because his work needs ebbed and flowed, making it difficult to hire staff. He talked to outsourcing firms in India and Ukraine, but, worried about the time differences and sometimes hard-to-understand accents, never signed a deal. In summer 2008, however, Stafford found a great outsourcing partner for his 22-person, $4 million company. "Costa Rica wasn't even on our radar," says Stafford. "But they've been very easy to work with, and this allows us to get products to market much quicker."
Stafford is hardly alone in embracing Latin America as a service outsourcing hub. According to Stamford (Conn.) technology research firm Gartner, 6 of the top 30 countries for services outsourcing are located there, including Costa Rica, Argentina, and Brazil. Much of the appeal, says Frances Karamouzis, a research vice-president at Gartner, is "a high comfort level [there] with Western business practices."
Stafford discovered Costa Rica with help from Steve Mezak, a consultant with Redwood City (Calif.)-based Accelerance, after hearing him speak at a conference. At Mezak's request, Stafford detailed his top priorites for an outsourcer: highly skilled workers, a location not more than two hours' time difference from his in-house developers in Ithaca, N.Y., and a safe and pleasant locale. For a $15,000 fee, Mezak matched those criteria against prescreened vendors and recommended Isthmus, a 150-person company in Costa Rica that works exclusively with small and midsize companies. While India would have been cheaper—Mezak says software development in India costs about $25 an hour per person, vs. $35 to $40 per hour in Costa Rica—Isthmus' price still beats the U.S., where an outside programmer would run at least $60 an hour.
Having successfully completed a pilot project, Stafford has kept his five-person team at Isthmus almost continuously busy. He doesn't want to stop and restart work, because Isthmus might have to assign a new team that would need to get up to speed. Stafford is careful to give Isthmus discrete projects rather than responsibility for the core code at the heart of his company. And he makes sure his staff knows exactly how the Isthmus team writes code, so that if the relationship ends he can still manage those projects.
Stafford says David Hessler, his software chief—and the one who has to visit any software partners—appreciates Costa Rica's climate and beaches. "We don't go on fancy retreats or trips," says Stafford. "So in a way, this is a perk. And that doesn't hurt."
Before it's here, it's on the Bloomberg Terminal.
LEARN MORE