Rhode Island's Small-Biz Rescue Plan
The Ocean State has a stimulus package of its own
Jeremy Quittner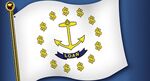 The state of Rhode Island isn't waiting on the folks in Washington to help get its small business economy moving. In December it took matters into its own hands with a $200 million stimulus package.
Given that small companies employ 85% of the state's workers, it's perhaps not surprising that Little Rhody has been proactive. Recent job reports show it has also been among the states hardest hit by the recession, with unemployment soaring to 10% in December, up from 5.2% a year earlier. "We have a crisis right now from the economy and in our banking system," says Governor Donald Carcieri, a Republican. "We needed to move and put some pieces in place to help small businesses."
The package contains six key provisions, chief of which is a pledge from eight of the state's top banks to make $165 million in loans available to small businesses over the next two years. The package also seeks $25 million in state money, which has yet to be approved by state legislators, to increase to 90% guarantees on Small Business Administration-backed loans to small businesses. That money would also be used to provide a 90% guarantee on other loans to small businesses.
Additional provisions for small businesses in the package include: a $7 million recapitalization of the state Small Business Loan Fund, of which 10% will go to expand the state's microloan program; tax credits for fees paid by entrepreneurs on SBA loans; and a $5 million commitment from the Business Development Company of Rhode Island, a nonbank lender to make SBA and other loans to small businesses.
The hope is that the package will provide a range of financing options for entrepreneurs. "In larger markets you have a more robust capital continuum, and there are alternatives," says J. Michael Saul, interim executive director of the Rhode Island Economic Development Corp., which also runs the state's Small Business Loan Fund. "In a small market like Rhode Island, this is not the case." In other words, it's up to the government.
Return to the BW SmallBiz Feb/March 2009 Table of Contents
Before it's here, it's on the Bloomberg Terminal.
LEARN MORE