Ironmind Captains of Crush: A Lesson In Clever Marketing
By selling a "Captains of Crush" hand gripper that barely anyone can use, IronMind wins a fan base
Louise Lee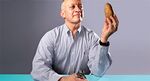 If you think you can crush a raw potato with your bare hands, then Randall Strossen, president of exercise-gear maker IronMind Enterprises, has just the thing for you. It's called, quite simply, the No. 4, the toughest in his company's "Captains of Crush" line of hand grippers. It takes 365 pounds of pressure—about as much as it takes to smush a spud—to squeeze the V-shaped steel and aluminum device shut. To date, IronMind recognizes only five Herculean individuals as having successfully managed the feat.
Few companies succeed by selling a product that pretty much no one can use. Yet Strossen has grown his Nevada City (Calif.) company to $3 million in sales by doing just that. Of course, IronMind also sells easier-to-close grippers—such as the No. 1, No. 2, and No. 3—and a line of gear for the less buff. But it's that pursuit of potato-crushing strength that's given IronMind marketing muscle and won devotees. Hulking men post videos on YouTube of their workouts with the grippers, usually accompanied by much grunting. Bodybuilders brag on Web sites and Wikipedia about closing the $20 product shut. Professional coaches swear by the grippers. "Everyone who's into hard-core strength training is familiar with Captains of Crush," says Las Vegas trainer Mark Philippi, who can "almost" close the No. 3.
Strossen, a former market researcher with a PhD in psychology from Stanford University, decided to play on athletes' competitiveness when he launched IronMind in 1988. "Some sneer at grippers," says Strossen, who lifted weights as a grad student. "We wanted to treat our grippers very seriously and make a true legitimate strength tool." So IronMind's No. 1 gripper requires 140 pounds of force to close. The company plays up the level of difficulty on its Web site, saying: "Most people who lift weights can't close this gripper." With the No. 3.5, it says: "Warning: The No. 4 is in sight." IronMind calls its toughest gripper, introduced in 2004, the Summit. IronMind will even list a customer as a "certified grip master" on its Web site if he or she (although no woman has yet done this) closes a No. 3 or No. 4 gripper under the eye of a witness hired by the company.
GOING FOR THE SPUD
In 2006, IronMind faced the classic dilemma with line extensions: how to introduce new items that don't overlap existing ones. Because moving to the next gripper takes a big jump in strength, IronMind launched "bridge grippers," sold as the No. 1.5, No. 2.5, and No. 3.5.
Strossen saw another market in nonathletes who merely wanted to maintain hand strength. Regular folks, he figured, could get their arms around a gripper, since "it's approachable and accessible, not like a hundred-pound barbell." IronMind introduced the Guide (rated at 60 pounds) and the Sport (80) in 2004.
IronMind has stepped up traditional marketing efforts recently, advertising in sports magazines and sponsoring strength contests. IronMind also sells a $4 luggage tag to identify the bearer as "a special grip guy." To get fired up for the next workout, there's also an $8.95 CD of a song composed by a customer. In 2008, IronMind introduced the $37 Shield of Arms rack to display the grippers and a $12 Hand Gripper Helper to keep grippers from going flying mid-close.
Still, hard-core customers like Denver weight lifter Brian Shaw have just one goal: the spud destroyer. "I have not closed a No. 4, but I'm close," he says.
Return to the BW SmallBiz Feb/March 2009 Table of Contents
Before it's here, it's on the Bloomberg Terminal.
LEARN MORE