How Obama's SBA Chief May Change the Agency
As the President's pick to head the Small Business Administration, Karen Mills could transform the agency's approach to funding
Jeremy Quittner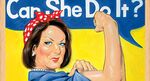 Karen Gordon Mills, President Barack Obama's pick to head up the Small Business Administration, will, if confirmed, arrive in Washington with a financier's background and extensive hands-on experience as a small business advocate. She'll need to make full use of both if she's to meet the challenge of broadening the agency's sphere of influence.
Mills, 55, brings impressive credentials to the task. A Harvard University graduate two times over, with an AB in economics and an MBA, Mills currently serves as president and founder of private equity firm MMP Group in Brunswick, Me. Her notable accomplishments include successfully lobbying that state's legislators to pass a $50 million research and development bond to spur small business innovation. "I have watched her operate in farms and factories and sawmills, with boat builders, and everywhere else with comfort and ease," says Maine Governor John Baldacci.
GOING GLOBAL
Those who know her expect Mills to navigate Washington ably and in nonpartisan fashion, and to boost the SBA 's role as a supporter of visionary businesses. She'll likely be interested in fostering a more global role for American entrepreneurs and bring renewed attention to the needs of women-owned businesses. "I have worked with Karen over the years and she is an exceptionally capable individual who always has the interests of our nation's small businesses in mind," says Senator Olympia Snowe (R-Me.), ranking member of the Senate Committee on Small Business & Entrepreneurship, who recommended Mills for the post. Snowe says she hopes President Obama will make Mills' job a Cabinet-level position.
Mills, who has not yet been confirmed, declined to comment when reached by telephone. But in an October 2008 interview with BusinessWeek SmallBiz, she discussed the need to coordinate economic development between the federal government and the states, and for the SBA to develop an approach to funding that recognizes the financial needs of different types of small businesses. Mills says the SBA is currently missing "a strategy that puts small business at the center, that differentiates between the high-impact, high-growth small businesses who have needs for long-term equity capital vs. the Main Street businesses which today need reinstatement of their short-term credit."
Mills' résumé includes other stints at entrepreneurship: In 1999, she co-founded New York private equity firm Solera Capital, which raised $250 million. Solera has invested in women-backed ventures such as Latina Media Ventures and natural food producer Annie's. "She will be a strong advocate for women entrepreneurs," says Governor Baldacci. Mills was also chief operating officer of leveraged buyout firm E.S. Jacobs & Co., where she worked from 1983 to 1993, and a consultant in Europe and the U.S. with McKinsey & Co. Earlier in her career, she was a product manager for General Foods. She now serves as a director of numerous companies, including Arrow Electronics and Scotts Miracle-Gro.
The new SBA nominee also shares a hometown connection with the new President. Her parents, Melvin J. and Ellen R. Gordon, are majority owners of Chicago candymaker Tootsie Roll Industries. Mills' circle of former classmates from her business school days include Orit Gadiesh, chairman of Bain & Co., and Ann Fudge, former chairman and CEO of Young & Rubicam brands. Mills' husband, Barry Mills, is president of Bowdoin College.
Mills has also conducted research for the Brookings Institution on business clusters in Maine, sparking interest beyond the state. Her paper outlines the importance of public-private partnerships and their role in spurring economic development. It also highlights the impact that innovative firms—in this particular case, Maine's boat builders—can have on a given region. "Her ideas about clusters are interesting and look at different ways to finance [small] businesses," says Susan Eckerly, vice-president for federal public policy at the National Federation of Independent Business in Washington. Mills has argued that entrepreneurs doing business outside their home locale can wield greater influence than other enterprises because they can bring in more money and attract other businesses. This in turn may make such companies more competitive globally.
LOOKING FORWARD
One of Mills' collaborators has been Michael E. Porter, the Bishop William Lawrence University Professor at Harvard Business School. He expects Mills' wider work on economic development to affect her tenure at the SBA. "Karen will be thinking of how to make the SBA more effective by enhancing its programs and connecting them better with the needs of regional economies," says Porter, who adds: "Very rarely have we had someone with this breadth and level of ability" as administrator.
But the SBA is not really an economic development agency. "The SBA is set up to assist firms," says Andrew Reamer, a Brookings fellow and Mills' co-author there. "It has not been considered a central agency in national economic policy." Mills' challenge will be to transform the SBA into a force that can move beyond assisting a relatively modest number of entrepreneurs to advocating for small businesses in the larger economic debate.
For a related audio interview, go to businessweek.com/go/sb/karenmills
Return to the BW SmallBiz Feb/March 2009 Table of Contents
Before it's here, it's on the Bloomberg Terminal.
LEARN MORE