Do We Really Need This New Technology?
Your staff might clamor for the latest gadgets, but make sure to weigh the costs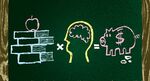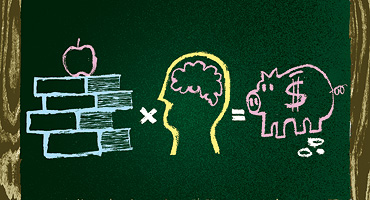 Christmas is long over, but your employees' appetite for spiffy digital goodies—especially if they can be purchased on someone else's tab—is likely as voracious as ever.
Maybe they'd like a BlackBerry—a useful tool, but one that has also become a fashion accessory. Or perhaps they'll ask for an expensive new accounting program. They'll say your business needs it, and maybe it does, but some advanced software requires training that costs many times more than the purchase price.
New hardware and software are often great additions to the small business arsenal. But with a recession in full swing, it's more important than ever to increase the return on your company's technology investments—and to say no to purchases that don't. It's simpler than you might think. In fact, my advice can be summed up in three words: analyze, communicate, train.
Start by asking yourself: Why do I need to buy anything? "Companies run out and buy [technology] when they hear about a great deal without thinking about the products' strategic fit in the business," says Robert Kish, vice-president of Vitale Caturano, a technology consultancy in Boston.
Some devices create substantial costs that could outweigh their usefulness, and that includes the BlackBerry. To use the smartphone's shared calendar and address book features, your company must maintain its own BlackBerry server, which could be a real burden for a small company, says Kish.
The opposite side of the "please buy it for me" problem is the reluctance of employees to embrace something new. So instead of suddenly announcing that the company is switching from PCs to Macs, for example, bring staffers into the loop early on. Acknowledge that they might have the best ideas on how to get work done. Your employees may have noticed something a competitor is doing better, like using tablet computers to collect data in the field, or heard about a better customer relationship management package.
But remember, you're paying the bills. So if employees want, say, Microsoft Office, but only a few use word processors or spreadsheets, consider cheaper albeit less powerful software such as Google Apps or OpenOffice.
Once you've figured out what you need, and your employees are on board, the next step is training. The most common (and cheapest) option is one I call "Hey Harry." Harry (or Harriet) is the tech-savvy guy or gal in the office that everyone goes to when having a hardware or software problem. Harry can be a great resource if the new technology is relatively simple. But Harry may worry that he's neglecting some of his own work to help others, so make informal tech support part of the job description.
Software tools can make it easier for your in-house experts to pass on hard-won knowledge. Adobe's Captivate 3 ($699) and TechSmith's Camtasia Studio ($300) capture keystrokes to create simulations for trainees. Training CDs and online teaching programs can also be helpful, but only if they're tailored to your needs. Training by an outside professional can cost hundreds of dollars per person but is often a good option when staffers need to learn complex software.
Spending on technology during a downturn can feel risky, but if you strategize well, those purchases can still add to the bottom line.
Return to the BW SmallBiz Feb/March 2009 Table of Contents
Before it's here, it's on the Bloomberg Terminal.
LEARN MORE