Picks from Top Financial Advisers
Paladin Registry's best-ranked financial advisers tell us where they're investing
Lauren Young and Karyn Mccormack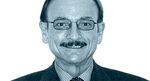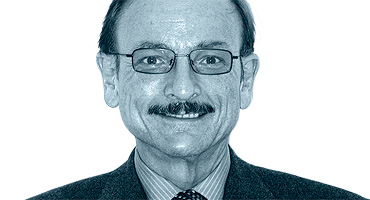 When it comes to selecting a financial adviser, academic degrees, posh offices, and a big client roster may be impressive, but knowledge and skill gained by investing through market cycles count for far more. To find some of the most seasoned pros--and get their timeliest investing ideas--BusinessWeek asked Jack Waymire, founder of the Paladin Registry, a service that ranks advisers for individual investors, to comb his database of more than 1,000 advisers. To be in the registry, advisers must be independent, have clean compliance records, and be mainly compensated by client fees, not commissions on products.
Louis Stanasolovich CEO, Legend Financial Advisors, PittsburghStanasolovich, who has 28 years in the business, likes managed futures funds. These funds use computer models to find trends in currencies, stocks, bonds, and other markets. Once the managers spot a trend, they try to capitalize on it by buying and selling futures contracts and other derivatives. Stanasolovich uses private managed futures funds (you need to be an accredited investor with $250,000 in income or $1 million net worth to get into these) as well as retail funds such as Rydex Managed Futures (RYMTX), which is based on an index called the Standard & Poor's Diversified Trends Indicator. That fund was up 9% in 2008. Stanasolovich calls managed futures "a great diversifier," since they don't track the movements of stocks and bonds. He recommends that his clients put 5% to 10% of their portfolios in the funds.
Marty Kurtz Founder, The Planning Center, Moline, Ill.Despite the recent rally in the fixed-income market, Kurtz would invest at least 40% of a new client's portfolio in bonds. He likes the Vanguard Short-Term Bond Index (VBISX) or the Dimensional Fund Advisors One- or Two-Year Fixed-Income funds. "I know bond [prices] are high, but what we want is stability," says Kurtz, who has been in the financial advisory business for 25 years. "The shorter-term, higher-quality we get, the less volatility we have."
Charles Auerbach Co-founder, Wealth Strategies Group, Cordova, Tenn.Auerbach, who has managed money for 20 years, says investors need to gird themselves for a bear market that could last 10 years. For high-net-worth investors, he uses an actively managed portfolio of put options on the Standard & Poor's 500-stock index--bets that the stock market will fall. (An outside money manager handles the portfolio.) This strategy won't do well when the market rises but will make money when it drops. Last year, Auerbach says, he lost half as much as the broad market.
Les Merrithew Co-founder, Merrithew & Thorsten, San DiegoMerrithew believes in diversifying by taking stakes in alternative asset classes such as commodities--he likes the Pimco Commodity Real Return Fund (PCRDX). When the stock market rebounds, Merrithew and his partner, Brandon Thorsten, who have a combined 36 years of experience, expect large companies to lead the way. Funds that stand to gain from a large-cap rally, he says, include Mairs & Power Growth Fund (MPGFX), Tweedy Browne Value Fund (TWEBX), Thornburg Value (TVAFX), and Oakmark Select (OAKLX).
For a list of top advisers, and more information and resources, go to businessweek.com/go/09/financialadvisers
Before it's here, it's on the Bloomberg Terminal.
LEARN MORE