Debt Is Hobbling Europe Inc.
A slew of loans are coming due this year, and banks aren't lending. The world may soon feel the effects
By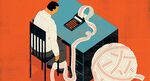 Paris - Another wave of toxic debt could soon come crashing through the global financial system. The surprising source: Europe Inc. Old World companies, from cement makers to chemical producers, went on a borrowing spree over the past decade that left them deep in the red. Corporate debt in the euro zone stands at more than $11 trillion, equaling some 95% of the region's annual output. U.S. corporate debt, by contrast, is about 50% of the economy.
Just as with subprime mortgages in the U.S., risky corporate loans were repackaged and sold to investors. Now hundreds of billions of dollars in payments are coming due as sales slump in the global economic crisis. In better times companies might have gone to their bankers to refinance. No more. Bank lending to euro zone companies plunged 40% last fall as credit tightened.
That helps explain why Europeans in January issued $159 billion in bonds, a two-year high. But the price is steep. Average yields on European corporate debt have almost tripled over the past year, even for relatively healthy businesses. Some companies, such as Anglo-Swiss mining group Xstrata, have issued new shares to pay down debt but have had to offer big discounts to attract investors (EONGY). The higher cost "will entail a restriction in hiring, wage growth, and investment," says Gilles Moëc, a London economist with Bank of America (BAC). "The amount of debt to roll over is huge."
Many businesses are already struggling. Ratings agency Moody's (MCO) downgraded 249 Western European companies last year, the most since 1990. Thomson (TMS), a $7.2 billion-a-year French provider of video equipment and services, in January breached agreements with lenders on some of its $2.7 billion in debt. Thomson is scrambling to raise cash by selling off businesses such as Grass Valley, a California maker of video-production gear it bought to supply Hollywood. Though painful, "we had to tell the truth to our company, our investors, our employees," says CEO Frédéric Rose.
How did Europe get into this mess? Conservative bank regulations barred most risky mortgage lending, so banks had plenty of money to offer businesses. Private equity funds, smelling opportunity in undervalued Old World enterprises, poured in hundreds of billions more. With interest rates low and the euro strengthening, companies were eager to borrow to finance acquisitions.
Take Paris-based Lafarge, the world's largest cement maker. It shelled out $11 billion last year for the cement business of Egypt's Orascom Construction Industries. Lafarge today has $22 billion in debt, with more than $3.4 billion due in 2009. Now lenders have agreed to let Lafarge delay all but about $500 million until 2010. But that may only postpone the day of reckoning, as Lafarge sales are forecast to drop 2.7% this year.
MORE RIPPLES
The outlook is even scarier for companies owned by private equity funds. Last June, Standard & Poor's (MHP) estimated that 58% of European companies acquired via leveraged buyouts had higher debt than originally projected, and 56% were running behind forecasts on operating earnings.
Since then, the situation has worsened. On Jan. 28, London private equity group 3i reported a $942 million, or 21%, decline in the value of its biggest holdings. And Edscha, a $1.4 billion German auto-parts maker acquired by U.S. private equity outfit Carlyle Group in 2003, declared bankruptcy on Feb. 2.
The shock waves could ripple through global markets. S&P estimates that over the next two years, 150 European companies could default on a total of $65 billion in loans. In recent years, "there was a flood of cheap debt, lower and lower terms," says Jon Moulton, head of London private equity group Alchemy Partners, "and with less and less due diligence."
With Andrea Zammert in Frankfurt
Before it's here, it's on the Bloomberg Terminal.
LEARN MORE