CVS's Bold Bet on Health-Care Reform
The CEO of CVS/Caremark says getting patients to stick to their drug regimens would save billions in medical care. Health-care reformers are listening
By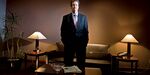 During his 15 years as CEO of CVS (CVS), Tom Ryan transformed the company from a New England drugstore chain into a national health-care colossus with $76.3 billion in annual sales. He did that through a string of major acquisitions, paying $27 billion for drug middleman Caremark in 2007 and $2.9 billion for West Coast regional chain Longs Drug Stores (LDG) last October.
CVS/Caremark is now one of the 20 biggest companies in America, surpassing Boeing (BA), Target (TGT), and Johnson & Johnson (JNJ). The Woonsocket (R.I.) outfit is the largest single buyer and dispenser of prescription drugs in the nation. The Longs deal extends the chain's retail presence from Maine to Hawaii, with nearly 7,000 stores and more than 50 million users of its CVS loyalty card in the U.S.
What does Ryan intend to do with his drugstore empire? His goal, he says, is to help transform America's expensive and often ineffective health-care system. Seeking to take advantage of President Barack Obama's commitment to health-care reform, Ryan wants to use CVS's vast prescription database and burgeoning network of in-store clinics to treat patients with chronic diseases and help keep them out of the hospital, where most medical costs are incurred. "I don't think our health-care system is broken," Ryan says. "We are just spending too much, and it's unproductive."
Few industry experts would argue. Hospital visits prompted by chronic illnesses such as diabetes, heart disease, and arthritis impose an immense burden on health resources in the U.S. The total annual bill for diabetes alone is upwards of $170 billion, according to the American Diabetes Assn. Many of these costs would evaporate if patients simply complied with their doctors' orders and took their medications. In fact, about one-third of all patients who begin a drug regimen never refill the prescription, either because they don't feel sick, they forget, or they don't want to spend the money.
Ryan believes CVS could help solve this problem and, in the process, boost its own bottom line. As a pharmacy benefit management company, the Caremark unit handles drug coverage for large employers and health plans, negotiating discounts with drugmakers. It owns a treasure trove of prescription drug data, as does CVS. The merged company is thus an info tech Goliath, filling or managing more than a billion prescriptions a year. It can use that information to figure out which customers require a gentle reminder to come in for a refill. As a result, customers would buy more drugs, make ancillary purchases in the store, and maybe even visit the clinic. Ryan's challenge is convincing CVS customers that such refill reminders aren't just marketing tactics. He is encouraged that the Obama Administration recognizes the importance of drug compliance and will support private sector initiatives. As debates over health-care reform heat up this spring, Ryan will argue that his aggressive strategies also make good medical and economic sense.
RECESSION EFFECT
The recession is likely to test Ryan's resolve. Drugstores usually are more immune to slowdowns than other retailers, but not today. Consumer spending dropped 3.5% in the fourth quarter of 2008. The slumping U.S. economy will cause pharmacy sales to grow only 1% or so in 2009, the slowest clip in years, according to data tracker IMS Health (RX). On Jan. 9, CVS forecast a smaller 2009 profit than previously expected because of lackluster performance at Caremark. CVS's stock declined 27% last year and is flat so far in 2009.
Steering a company through tough economic times while trying to reinvent health care is a lot to handle. Is Ryan up to it? Derek Leckow, an analyst at Barrington Research in Chicago who has watched CVS's rapid evolution, has reservations. After all, Ryan doesn't have a typical CEO résumé. He nearly dropped out of pharmacy school after struggling with organic chemistry. Even Ryan notes that he got his first job at CVS not through a display of talent but because he was the only applicant to show up wearing a tie. Tall and affable, the wisecracking Ryan, 56, sometimes seems more like a friendly neighborhood pharmacist than a hard-charging, visionary leader. "Tom is very smart, but he doesn't want you to think that," says David B. Rickard, CVS's chief financial officer. "He'd rather have you think he's a nice guy than a smart guy."
The son of a newspaper plant worker, Ryan was a standout student and athlete at River Dell High School in Oradell, N.J. "He was a big man on campus," says Ronald Jordan, interim dean of the pharmacy school at the University of Rhode Island, who attended high school and college with Ryan. At URI, Ryan "was a good student, but not sensational," says Norman Campbell, a professor emeritus at the school. It was Campbell who encouraged Ryan to apply for an internship at CVS. "I didn't know what the hell [it] was," Ryan recalls.
Working behind the pharmacy counter, Ryan made lots of friends in Woonsocket, a downtrodden former mill town just south of the Massachusetts border. His lucky break came at age 29, when CVS co-founder Stan Goldstein named him head of pharmacy operations after the company's intended hire backed out. "What the hell—he'll make some mistakes, but he'll do fine," Goldstein recalls thinking.
Ryan didn't feel ready for the role, and he did make mistakes. Among other things, he opposed drive-through pharmacies, thinking they would reduce sales of candy and cosmetics. (They didn't.) Yet he also displayed solid business instincts. "He has a razor-sharp focus on what's important," says A.G. Lafley, CEO of Procter & Gamble (PG), a CVS vendor. "He cuts through complexity to get to the point."
M&A GAFFES
That skill, plus Ryan's outgoing personality, prepared him for handling the tricky integration of the various drugstore chains CVS gobbled up starting in the late 1980s. CVS is known as a well-oiled acquisition machine, but it was not always so. "The first few [deals] were not so wonderful," Goldstein recalls. There were early fumbles in attempts to mesh disparate computer systems and cultures. And sometimes the process simply dragged on too long. "We've gotten better with each acquisition—we've gotten faster," Ryan says. "What makes [CVS] successful is there's no screwing around," says Neil Stern of retail consultancy McMillan Doolittle. Ryan's no-nonsense approach to the acquisition of Peoples Drug in 1990 persuaded Harvey Rosenthal, the company's president at the time, to pick Ryan as his successor.
In his stores, Ryan is obsessed with service. He has been known to cold-call CVS pharmacies just to see how long it takes for someone to pick up the phone. His interest is not academic: A fifth of his annual bonus is based on how his stores do on a customer service survey. "I can walk into any store and tell you what the last five customers said about it," he boasts. Good things, apparently. Ryan took home a $5 million cash bonus in 2007, part of a $26 million pay package.
The customer base has expanded of late. The Caremark deal thrust CVS deep into the world of pharmacy benefit management (PBM) companies, which all major chains have set up in the past decade. But just three—Medco (MHS), Caremark, and Express Scripts (ESRX)—dominate, running automated mail-order facilities that fill prescriptions faster than drugstores can.
PBMs have encouraged their corporate clients to save money by filling recurring prescriptions in 90-day quantities through the mail at a reduced per-pill cost. One in four employer-sponsored prescription plans has such a "mandatory mail" program, says benefits consultancy Hewitt. This eats into a drugstore's bread-and-butter prescription revenue and also affects higher-margin "front-end" sales, since people who receive drugs by mail have little reason to swing by CVS for other products. Before the merger, "the mail guys were taking business from us," says Ryan. "We were fourth in a three-man race."
The idea to combine a national drug chain with a PBM—essentially, a merger of adversaries—was novel, and some still question it. "I'm not willing to say it was a great move at this point," says Morningstar (MORN) analyst Mitchell Corwin. The proof may well depend on how broadly Obama and his team promote the cost benefits of managing chronic diseases. Certainly, they're on the same page as Ryan about the role medical records and databases could play. This is a hot topic for Harvard professor David Cutler, one of Obama's top health-care advisers: "Greater use of information technology is one key to a more efficient health-care system," he says.
Ryan contends a combined CVS/Caremark is uniquely positioned to speed the evolution of America's health-care IT. His databases already show which patients are taking their pills. And CVS is investing millions to upgrade the systems, ultimately providing pharmacists with a patient's complete drug history, so they'll know whether a customer has stopped taking a medication entirely or is just buying it at a different chain.
Armed with that knowledge, CVS has begun an experiment. If a PBM patient has stopped taking his drugs, a CVS pharmacist may phone and remind him to order refills. This sounds intrusive. But as the public learns more about the medical and economic importance of compliance, sensitivities toward such tactics could change. "We have to find a way to help people think about this," says Ryan.
MONEY-LOSERS
In-store medical care will also help Ryan's cause. CVS has more than 500 "MinuteClinics" at its outlets staffed by nurse practitioners who both collect patients' information and motivate them to comply with treatment. There's a huge opportunity here: In 2005 there were nearly 99 million physician office visits for conditions considered to be "low-acuity," such as sore throats. Some CVS clinics are even on the campuses of Caremark's corporate clients, such as AT&T (T). That should help reduce absenteeism and lower overall health-care costs.
Trouble is, the clinics are money-losers for the first few years. They don't generate enough business to cover their fixed costs, according to the Deloitte Center for Health Solutions. Worse, the American Medical Assn. is hostile to in-store clinics, arguing that they provide subpar service. For those reasons, CVS slowed the rollout of clinics last year, though Ryan says he is still committed to the program.
Ryan is also gambling on a new project, Maintenance Choice, that offers the savings of mail-order prescriptions but lets patients pick up pills at CVS. Horizon Blue Cross Blue Shield of New Jersey is rolling out the program to its 3.6 million members. But David Snow, CEO of rival Medco Health Solutions, says CVS may lose the ability to garner mail-based discounts from drugmakers if it funnels customers through its retail stores. Ryan concedes there are concerns about Maintenance Choice and about Caremark's performance, which has trailed its peers since the merger.
Nevertheless, Ryan says the merger is central to his push into prescription compliance and clinics, which has expanded CVS's influence in the $3 trillion health-care arena. "The discussions we are having with General Electric (GE) and AT&T are ones we have never had before," he says. "Before, they looked at CVS as just another dispensing hub. Now, CVS is a partner in lowering health-care costs." When Obama calls for a roundtable on health-care reform, he predicts, "we'll be called."
Before it's here, it's on the Bloomberg Terminal.
LEARN MORE