This Time, Old Hands Are Keeping Their Jobs
Major U.S. companies are retaining workers over 55 even as younger workers get the ax
Joseph Weber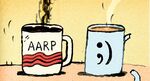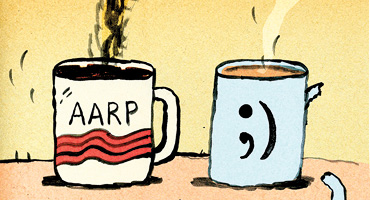 On Jan. 28, Boeing (BA) boosted to 10,000 the number of jobs it plans to cut this year. But it's likely to spare many older workers. The company recalls the late 1990s, when voluntary buyouts left it short of experienced hands. "We don't want to get ourselves into that kind of situation again," says Richard Hartnett, director of global staffing. This time the cuts will be involuntary, and Boeing will pick and choose.
Surprisingly, it turns out, many companies are keeping older staffers, at least for now, even if they earn more and incur higher medical costs. "Seniority matters," says Marcie Pitt-Catsouphes, who runs Boston College's Sloan Center on Aging & Work.
Figures from the Bureau of Labor Statistics tell the tale: The number of people aged 55 and up with jobs actually rose nearly 900,000 from the start of the recession, in December 2007, through last year. By comparison, people aged 25 to 54 lost nearly 2.9 million jobs. The share of older Americans who have jobs has risen during the recession, while the share of younger Americans with jobs has plunged.
That's a big change from the last serious recession, in 1990-91, when older workers, especially in manufacturing, were hard-hit. Today's pattern is closer to that of the mild 2001 recession, when older workers did reasonably well.
To be sure, older workers' strong job numbers aren't purely a sign that employers like them. Companies know they must tread lightly in laying off older workers to avoid age discrimination suits. Seniority rules force some businesses, especially union shops, to let younger workers go first. And many older workers may be going back to work or clinging to their jobs because their retirement savings have been wiped out.
Still, it's clear that some employers really do see value in their veterans. Boeing's buyouts in the 1990s encouraged workers near retirement to jump ship. "We've learned from that," says Hartnett. While Boeing says it doesn't look at age in making cuts, it and others want to save the most productive workers—often employees whom companies have invested in most and who have "demonstrated track records," says Chicago lawyer Gerald L. Maatman Jr., who recently advised 10 companies on downsizing. Such workers "tend to be more experienced and are often older."
Deere's (DE) Dubuque (Iowa) plant is one of those union shops where layoffs are by seniority. But Deere says it prizes older employees in any case. "The more mature a worker is and the longer they've spent at Deere, their knowledge goes up exponentially," says human resource executive Laurie Simpson.
In the teeth of the recession, some bosses are even seeking out over-55 workers. CVS Caremark (CVS) is cutting some 800 administrative jobs after it bought a rival drugstore chain last fall. Yet it is scouring the country to hire staffers for its stores.CVS's recruitment target: baby boomers and other older workers. "We need their expertise," says Stephen M. Wing, director of workforce initiatives. "When you're in your 50s and 60s, you're in your prime."
Some companies believe older workers are potent role models. Baystate Health, a 10,000-employee health-care system in western Massachusetts, relies on older nurses to mentor recruits in the operating room. Says Jean Jackson, vice-president for workforce planning: "Our ability to keep seasoned employees for longer periods will be critical for us."
The reprieve for older employees might be temporary. But at least for now, employers are placing their bets on experience.
Before it's here, it's on the Bloomberg Terminal.
LEARN MORE