SemGroup: An Ugly Battle Over a Bankrupt Company
The fight over the remains of the oil-and-gas outfit evinces what can happen when financial wizardry goes very, very bad
Peter Carbonara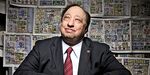 Bankruptcies are never pleasant, but when financial engineers blow up otherwise profitable companies, the aftermath can be especially ugly. Consider the travails of SemGroup, an Oklahoma oil-and-gas service outfit that abruptly went bust last summer. With oil nearing $147 a barrel, SemGroup's trading unit made an enormous bet that prices would fall. It was the right call—but a few weeks early. Unable to cover $2.4 billion in trading losses, SemGroup filed for Chapter 11 protection on July 22, the second-biggest bankruptcy of a nonfinancial company in 2008.
Now SemGroup finds itself in a battle over its remaining businesses, many of which are still profitable. On one side is SemGroup's management, which needs to pay off creditors but is struggling to sell assets during the worst recession in decades. On the other side is New York supermarket magnate John A. Catsimatidis, who is using tough tactics to buy those SemGroup assets on the cheap.
SemGroup's experience mirrors that of a growing number of companies done in by reckless financial maneuvering in the past year, from American International Group to Lehman Brothers. Such situations pose big challenges for managers: Creditors are lining up to get paid, but companies can't easily raise funds by selling assets—even profitable ones—in this climate. That attracts bottom-fishing investors, potentially lowering asset values further and making managers' jobs all the more difficult.
Founded in 2000 by veteran oil executive Thomas L. Kivisto, privately held SemGroup generated revenues of more than $12 billion in 2007 mostly by storing and transporting oil and natural gas. When the company failed last summer, Kivisto was replaced as chief executive officer by Senior Vice-President Terry Ronan, a onetime managing director at Merrill Lynch. (Kivisto remained on the company's nine-member management committee, which is akin to a public company's board of directors.)
With management in upheaval, Catsimatidis saw his opportunity. He dusted off an old strategy he had used to buy Pennsylvania's United Refining out of bankruptcy in 1986. Back then the billionaire acquired a controlling stake of the gasoline distributor's equity; he then negotiated a deal with creditors to pay them back out of the future revenues of a reorganized company.
Catsimatidis has had less luck selling his plan to SemGroup's owners: hedge fund Ritchie Capital Management, which controls 25.2%; private equity firms Carlyle Group and Riverstone Holdings, which together hold 29.3%; and a group led by Kivisto that owns most of the rest. Thus far Catsimatidis has persuaded Kivisto and Ritchie to give up five of their six seats on the management committee. But he hasn't persuaded the private equity firms to surrender their seats—and until he does, SemGroup says, he won't control the company. "All parties involved are working toward a common goal of maximizing value," said Ritchie Capital in a statement. Carlyle and Riverstone declined to comment. Kivisto declined to comment through his attorney.
WOOING TULSA
Meanwhile, Catsimatidis is trying to drum up support from outside the management ranks. In a high-profile trip to Tulsa in December, he courted SemGroup employees and the local press. He offered few specifics but promised he soon would unveil a reorganization plan that would keep the company together, avoid job losses, and make creditors whole. Catsimatidis also pledged to restore the company's role as a big donor to local charities, arts, and sports. All of that played well in Tulsa, where SemGroup is among the largest employers and philanthropists. "Some people have sex appeal," says Catsimatidis. "I have checks appeal."
SemGroup's management, which said it was blindsided by Catsimatidis' move to seize control of the committee, fired back after the New Year. CEO Ronan held his own meetings with employees and reporters. He said anyone was welcome to submit a reorganization plan and cast doubts on Catsimatidis' ability to get financing. He also offered no predictions about whether the company would survive intact or be sold off in pieces, saying he's exploring all options. "I cannot make promises about the company's future," says Ronan. "To do so would only raise false hopes."
What's more, Ronan says, Catsimatidis' grandstanding is scaring off bidders for its pipelines, storage tanks, asphalt-mixing operations, and other businesses, potentially lowering their values. According to Ronan, during the holidays one bidder almost backed out of a deal to buy a SemGroup property over worries about the increasingly public fight between Catsimatidis and management. "Fortunately, we were able to convince them that they should continue," says Ronan. "But [the fight] certainly has delayed things."
That may be working to Catsimatidis' advantage. While management faces down increasingly anxious creditors looking to get paid, plunging energy prices are eroding the value of SemGroup's assets. "It's a challenging environment," Ronan says.
Even if Catsimatidis pulls off his restructuring plan, he will need to mend SemGroup's reputation in the oil patch. The company's creditors include producers that supply oil and natural gas to SemGroup. The longer it takes for SemGroup to pay them, the more likely they will take their business elsewhere. "They're into me for $260,000," says Stan Earnhardt, president of Bristow (Okla.)-based William R. Earnhardt Co., one of many small independent oil producers who sold to SemGroup.
As the clock ticks for both sides, the gamesmanship continues. In late January, Catsimatidis took a day trip to the Delaware bankruptcy court where SemGroup's proceedings are taking place. He says he was responding to a request by the judge for a status report. But he didn't tell any of the lawyers (besides his own) that he'd be dropping by. Catsimatidis wanted to make a splash—and thinks he succeeded. "When they saw me," he says, "I thought they were going to have a coronary."
Before it's here, it's on the Bloomberg Terminal.
LEARN MORE