The Federal Bailout Hasn't Fixed Bank of America
Bank of America's hasty Merrill takeover has put its futureand the federal bailout programin question
By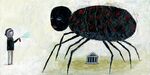 Bank of America's (BAC) spectacular fall from grace has driven home two key points. First, even lenders that seem relatively safe from the credit storm can find ways to steer right into it, resulting in multibillion-dollar losses and brutal share sell-offs. Second, Washington's $138 billion rescue package of the Charlotte lender, cobbled together on the fly, is failing.
As the Obama Administration moves to change strategy to stabilize the banks, it will have to think bigger. The bailout, as it's currently structured, has amounted to little more than a temporary tonic to help BofA digest its controversial acquisition of brokerage giant Merrill Lynch. "It's a Band-Aid," Leslie Rahl, president of consulting firm Capital Market Risk Advisors, says of the government's remedy for ailing banks. "It's a camouflage, as opposed to a real solution."
For all the weekend meetings on Capitol Hill to craft the rescue packages, Washington still hasn't addressed the underlying problem: Billions of dollars of toxic securities and loans languish on banks' balance sheets. "It's like a cancer that you have to cut out," says Frank Partnoy, a law professor at the University of San Diego. The surgery won't be cheap. BofA will need another $80 billion to withstand coming losses and build up a healthy amount of capital, estimates Paul J. Miller Jr., an analyst at research firm FBR Capital Markets (FBCM).
To be sure, no bailout could possibly solve all of the banks' problems, many of them self-inflicted. CEO Kenneth D. Lewis, under fire from angry shareholders, probably wouldn't be in this mess if he hadn't agreed to buy Merrill just after BofA's $4.2 billion purchase of mortgage lender Countrywide Financial and its $21 billion acquisition of banking chain LaSalle Bank. From the outset there was trepidation among BofA's rank and file about the Merrill purchase, particularly since the deal was forged during the same mid-September weekend that Lehman Brothers was filing for bankruptcy. One BofA derivatives expert, fresh off a 14-hour day, was summoned to a law office at 2 a.m. to inspect Merrill's numbers. In all, BofA had just 24 hours to check the books and make a decision. "It would take much more time than we were given to value [Merrill's illiquid] assets," says a senior BofA employee who works closely with management.
History shows that BofA's diligence was less than what was due. Lewis' advisers inside and outside the company expressed doubts about the Merrill deal, then valued at $50 billion—far more than its $27 billion market value at the time. But Lewis was ultimately swayed by his director of corporate planning and strategy, Gregory L. Curl, the architect of previous transactions. By the time the deal closed, Merrill's market price was less than $20 billion. A BofA spokesman says the due diligence on the Merrill transaction was adequate, noting that losses grew dramatically in December because of "market phenomena."
Now the hastily arranged deal is laying bare a host of problems. Investors are growing impatient: Since October, shares of BofA have fallen by around 70%. And some insiders are losing faith in Lewis and his senior management team. Employees on the trading floor are riffing on Lewis' dictatorial style, referring to the CEO as Kim Jong Il, the North Korean leader. On Jan. 28, BofA's directors issued a statement backing Lewis.
So far, the government's solution to the problems at BofA and Merrill has been to throw money at them. The U.S. promised the two banks $25 billion back in October. BofA also raised $10 billion from private investors. In November the Federal Reserve quietly bought about $3.3 billion of collateralized debt obligations from Merrill through an entity called Maiden Lane III.
But BofA and Merrill have been burning through the fresh capital. Despite a combined $18 billion loss in the fourth quarter, they paid out $2 billion in dividends to shareholders. Merrill doled out a reported $4 billion in employee bonuses. And BofA upped its stake in China Construction Bank by $7 billion, to $19 billion, in November—only to cut it two months later, by $2.5 billion. With the banks' capital cushion wearing thin, Lewis turned for more money to the government, which complied in January, giving the bank $20 billion and providing guarantees on $118 billion in assets.
The terms of that deal only exacerbate BofA's woes. Most of the government's cash came in exchange for preferred stock, a special type of equity that requires the bank to pay a hefty dividend to the owners. The Treasury did so to protect taxpayers, figuring the government would get at least some return on their money. The downside is that BofA will have to pay out $5 billion a year to the government, which owns $49 billion worth of the bank's preferred equity. That's cash the bank needs to rebuild its capital base, a critical step before it can even think about boosting its lending. The stopgaps prolong the healing process for BofA and the broader economy.
Not Quite Solvent?
Likewise, the loan guarantees may forestall the purging of bad assets and further delay a recovery. The government has forced BofA to cover the first $10 billion in losses on its $118 billion loan guarantee of the toxic assets—largely securities backed by corporate loans and commercial mortgages. The hefty deductible discourages the bank from cleansing its portfolio, which would mean taking more writedowns and raising more capital. Why so? It's not unlike an auto insurance policy that has a $1,000 deductible. If there's a car accident and the repair costs total $3,000, the owner must pay the first $1,000. An individual who lacks the money is likely to continue driving the clunker as long as possible.
More important, the guarantees don't cover some $500 billion of problem assets, according to analyst Richard Ramsden of Goldman Sachs (GS). It excludes $92 billion of loans made by Countrywide, one of the largest suppliers of subprime mortgages to borrowers with poor credit. As the recession grinds on, analysts also expect more credit-card debt and business loans, particularly those to retailers, to rot at BofA.
With so many dubious assets on the bank's balance sheet, there are growing concerns about whether it is effectively, if not technically, insolvent. At last count, Bank of America's assets exceeded its liabilities by about $210 billion, or roughly 10%. A financial institution is considered insolvent when its assets don't cover its liabilities—and a regulator can take over a bank even before that happens. "We are a very liquid bank," says BofA spokesman Robert Stickler.
But there are questions on both sides of the ledger. A small decline in the price of the company's assets could bust the bank. The liabilities may also be understated: The tally doesn't include BofA's obligations to preferred shareholders, an increasingly large group. Already, Wall Street is questioning whether BofA is actually worth the $210 billion on its books. The stock recently traded at 7.35, which puts the company's value at roughly $47 billion.
Time is running out for BofA. Top talent is fleeing, not only legacy bankers from the commercial bank but also top Merrill brokers. Some employees are even volunteering for layoffs, so skeptical are they of the bank's future. Now, critics inside and outside the company wonder if Lewis' days are numbered. Says FBR's Paul Miller: "If there are any other big surprises—another big loss—I think the wall of protection will crumble around Lewis."
Regardless of Lewis' future, one thing is certain: The government can no longer afford to take half-measures or move slowly to prop up BofA and other banks. The economic recovery is hanging in the balance.
Before it's here, it's on the Bloomberg Terminal.
LEARN MORE