The Difficulties Bartz Faces at Yahoo
Robert D. Hof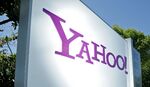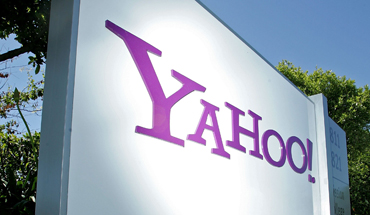 Better-than-expected fourth-quarter earnings and more plain talk from the new chief executive gave Yahoo (YHOO) investors something to cheer about on Jan. 27. But with a downbeat forecast for coming months, Carol Bartz's honeymoon likely won't last for long.
In her first public comments since officially succeeding co-founder and CEO Jerry Yang just eight days ago, Bartz told analysts on a conference call that Yahoo is not for sale. She made it clear that while she doesn't rule out selling off some operations, such as all or part of its search advertising business, she expects to chart a firmly independent course for the company. "Everything's on the table," she said. "But…this is not a company that needs to be pulled apart and left for the chickens."
After the results were released, investors lifted Yahoo's stock price about 5% in extended trading. Yahoo suffered a net loss of $303 million because of the costs of layoffs and office closings in December and a noncash drop in the valuation of its overseas properties. But the company topped operating profit expectations. Before certain items, such as the costs of employee stock options, Yahoo's per-share profit was 17¢, up from 13¢ a share a year earlier—and considerably higher than the 12¢ Wall Street had forecast.
Decline in Online Ads
Sales fared worse, a sign Yahoo is suffering from a pullback in online advertising by recession-ravaged companies. Net revenue before the costs of acquiring traffic from other Web sites slipped 2%, to $1.38 billion, but matched analysts' expectations. Gross revenue fell about 1%, to $1.8 billion. Yahoo's shares, which rose less than 2%, to 11.34 a share, in regular trading on Jan. 27, still stand about 10% lower than a quarter ago. And they remain far below Microsoft's last offer to buy the company for $33 a share last year.
Despite the positive reaction, analysts don't see much upside this year. That's not least because Yahoo issued a grim outlook for the first quarter. It said sales likely will fall to $1.53 billion to $1.73 billion, from $1.82 billion a year earlier, a decline of 5% to 16%. Yahoo also forecast earnings before interest, taxes, and depreciation of $365 million to $415 million—far below the $475 million analysts had forecast. The company refused to offer its customary full-year forecast.
In the face of more declines, the company's executives made repeated references to plans for further cost-cutting, though not as much as the 10% layoffs announced on Dec. 10. "We see no growth path forward," says Jeffrey Lindsay, an analyst at Sanford C. Bernstein. "The only thing that's going to excite investors is a transformational move, and that could take months or quarters."
Charm Instead of Specifics
Indeed, Bartz, the former CEO and executive chairman of software firm Autodesk (ADSK), provided few specifics on her plans, making it clear that she has much to learn about Yahoo and about the Internet at large. Striking a folksy, sometimes joking tone with analysts, Bartz said she needs time to talk to more people inside Yahoo, indicating that could take weeks at the least.
Bartz is taking the helm of a company facing considerable challenges. For one, the poor economy has taken a toll on the growth of online advertising, especially the pictorial display ads that are Yahoo's mainstay. "Clearly, the bad economy and Yahoo's own problems are taking a toll," says Sandeep Aggarwal, an analyst with financial-services firm Collins Stewart (CLST).
According to researcher eMarketer, display ads will grow only 7% this year, to $4.9 billion, less than half the growth of search ads—and other analysts already think that's too optimistic. The price per thousand viewings of display ads sold by Web sites is down 20% or more, according to several analysts. And prices for less valuable inventory sold by ad networks, which place ads across a variety of Web sites, are down as much as 54%, according to a recent study by the online ad services firm PubMatic.
Tinkering With Display Ads
Yahoo may fare better than smaller Web sites thanks to its large audience and breadth and depth of sports, finance, and other sites. But Yahoo Chief Financial Officer Blake Jorgensen told analysts that the branded display ads—say, an ad touting Porsche's engine performance—that are Yahoo's main source of revenue are under particular pressure from advertisers. Increasingly, they prefer more direct-response-oriented display ads that make a pitch for an immediate sale.
So far, Yahoo's efforts to recharge display ads haven't produced noticeable results. Last fall, the company introduced a new, more automated system for online publishers to sell ad space, but only with some newspapers around the country. And the system, called APT, still makes it too hard to target likely customers, some observers say. "They really need to take their different philosophy in display ads and make it work," says Kevin Lee, CEO of online ad marketing services firm Didit.com.
Yahoo also continues to lose market share to Google (GOOG) in search, which accounts for the fastest-growing part of the online ad business. Google's search advertisements appeared to hold up better than expected. However, while Yahoo saw an 18% jump in U.S. search ad revenue, international search revenues fell slightly.
The One in Charge
Even sooner, Bartz also must seize control of a company organization that critics—and Bartz herself—say had too little accountability and took too long to make decisions on new services. Bartz has shown some signs, such as imposing a salary freeze last week, that she will be more decisive than her predecessor. "You need someone in there who can take a fresh look," says Scott Kessler, an analyst at Standard & Poor's, which, like BusinessWeek, is a unit of The McGraw-Hill Cos. (MHP).
Since Yang has returned to his longtime strategy role of chief Yahoo, some observers worry that his continuing presence could remain an obstacle to change. "If he physically hangs around a lot, that makes it a very difficult situation," says Peter Cappelli, professor of management at the Wharton School. That wasn't apparent on the analyst call, however, when Yang spoke not a word despite being introduced to answer questions. Whatever her plans turn out to be, Bartz clearly is in charge.
Before it's here, it's on the Bloomberg Terminal.
LEARN MORE