Weak Currency Eases Pain for Korean Exporters
Moon Ihlwan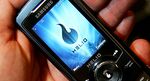 Could the shock wave roaring through the global auto and electronics industries play out to the advantage of South Korean blue chips? The question may sound off the mark while Samsung Electronics, Korea's largest company and the world's biggest maker of memory chips, liquid-crystal display panels, and TVs, posts its first quarterly loss this decade on Jan. 23. Hyundai Motor, the country's largest automaker, on Jan. 22 posted a sharp fall in its net profit for the three months to December.
Yet it becomes a real issue if you listen to what Korean executives have to say about the future. Despite all the challenges brought by the worst recession since the Great Depression, "our strategy is to expand our global market share continuously," says Samsung Senior Vice-President Chi Young Cho. Announcing Samsung's $16 million net loss for the three months to December, other execs also spoke of "widening our gap with competitors" and "fortifying our leadership."
The reason: Rivals are much worse off. While Samsung is posting its first loss since the company began releasing its quarterly results in 2000, all other memory chipmakers, for instance, were in the red in previous quarters. Earlier this month, rival Nanya Technology, Taiwan's No. 2 manufacturer of chips used for computer memory and data storage for mobile gizmos, reported its seventh consecutive quarterly loss. "If Samsung isn't making profits, red ink will be up to their neck for others," says electronics analyst Lee Hak Moo at brokerage Mirae Asset Securities.
Price Advantages
A big cushion for Samsung and other Korean companies is the country's weak currency. The telecom unit was the only business Samsung managed to keep in the black in the fourth quarter, and that's mainly because the Korean won lost 19% against the dollar and almost 26% against the euro on an annual average basis in 2008. Helped by price advantages gained from the weaker won, Samsung managed to sell some 200 million handsets last year, increasing its global market share by two percentage points, to 16%.
Despite the loss in the December quarter, Samsung has ample cash enabling it to steer through the wrenching downturn. For all of 2008 it posted a net income of $4 billion, on sales of $52.5 billion. The company also had a cash balance of some $5 billion at the end of last year. "The company isn't likely to let up its aggressive marketing campaign for its consumer products," figures Michael Min, tech specialist at fund manager Tempis Capital Management. "I won't be surprised if Samsung's handset market share tops 20% in a couple of years."
Samsung's market share gain is across the board. In spite of the slump in the memory chip industry, where prices plunged more than 30% in the fourth quarter alone, Samsung's global share for DRAM chips (used largely for computers) rose to about 30% in 2008, from 28% in the previous year, and Senior Vice-President Hong Wan Hoon at the chip unit expects that share to rise to between 33% and 35% this year. The company says it now controls some 26% of the global LCD TV market, up from 16% a year earlier.
Hyundai's Leg Up
Perhaps the biggest beneficiary from the weak won is Hyundai Motor. While the carmaker's pretax profits fell 38% year-on-year, to $227 million in the fourth quarter, its operating margin stayed a respectable 6.6%, down from 7.3% a year earlier. The company's $1.3 billion pretax profit for all of 2008, on sales of $23.2 billion, is among the best in the auto industry, which took a devastating blow from the credit crunch and wrenching recession. "The won's drop was the blessing for Hyundai," says Choi Dae Sik, auto analyst at HI Investment & Securities. "Had it not been for the currency factor, Hyundai [would] be struggling to stay above water.""
Of course, Hyundai faces a tough year ahead. While its reliance for profits on North America and other developed countries is smaller than Japanese carmakers Toyota (TM) and Honda (HMC), the industry downturn spread to emerging markets toward the end of last year. Ratings firm Fitch on Jan. 14, citing the industry's unprecedented challenges, downgraded Hyundai from BBB- to non-investment grade BB-, largely because of its weaker subsidiary Kia Motors with a debt load of more than $4 billion.
Even Fitch, however, acknowledges Korean companies are faring better than most competitors. Kia, underscoring benefits it is reaping from a softer won, reported on Jan. 22 its fourth-quarter net income doubled to $54 million from a year earlier. "Hyundai and Kia are relatively better-positioned" to weather the storm, says Fitch credit analyst Pak Jeong Min, citing the weaker won, their product mix focusing more on smaller vehicles, and a diversified geographical portfolio.
The currency bonanza isn't likely to go away soon. After ending 2008 at 1,259.5 won to the dollar, the Korean currency was hovering at 1,390 to the dollar on Jan. 23, representing a 9.4% fall so far this month. "The Korean won is likely to stabilize later this year but there's no way it is going back to the pre-2008 level in the foreseeable future," reckons Kang Shin Woo, chief investment officer at Korea Investment Trust Management.
Before it's here, it's on the Bloomberg Terminal.
LEARN MORE