Craig Barrett's Mixed Record at Intel
by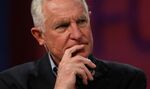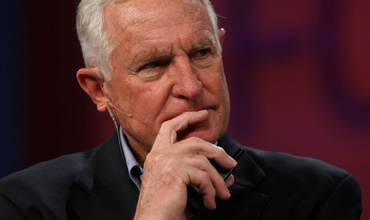 Craig Barrett, the technology wunderkind whose manufacturing genius helped build chipmaker Intel (INTC) into one of the world's most powerful companies, will retire in May, the company said on Jan. 23. For the first time, Intel will replace its nonexecutive chairman of the board with an Intel outsider, independent director Jane Shaw.
The surprise retirement and succession plan is a departure for the chipmaker, which typically promotes from within its executive ranks. The company's chief executive officer often takes the title of chairman upon retirement of a predecessor. But CEO Paul Otellini has yet to formally appoint a second-in-command to take one of his current titles, president. Spokesman Tom Beermann noted that venture capitalist Arthur Rock, who helped fund Intel's founding, served as its first chairman but never worked at the company.
Otellini was not available for comment. He said in a statement that Barrett will be missed. "His legacy spans the creation of the best semiconductor manufacturing machine in the world, leading Intel for seven years as we emerged into a global powerhouse and most recently as our industry's senior statesman and ambassador who has advocated the benefits of education and technology as forces for positive change," Otellini said.
"Copy Exactly" Chipmaking
Barrett is stepping down after 35 years at Intel. He leaves behind a company that is the undisputed leader of the semiconductor industry. But it's an Intel that once again is at a crossroads, faced with an urgent need to diversify away from a core PC business that looks headed for its sharpest downturn ever. Analysts say Intel may be on track to report its first quarterly loss in 22 years.
Still, Barrett told BusinessWeek in an interview that Intel is poised to weather the downturn relatively unscathed. "If I set our macroeconomic issues aside and look at our internal competitiveness… I don't know if we've ever been stronger," he said. "The company from a competitiveness standpoint is in great shape, and I have all the confidence in the world in our current management team."
Nevertheless, he leaves the company he first joined in 1974 with a mixed record. Sometime prickly, always direct, the 69-year-old engineer helped save Intel from an onslaught of Japanese memory chipmakers in the 1980s with a manufacturing strategy dubbed "copy exactly." As the company's chief operating officer, he ordered the chipmaker's engineers to perfect their manufacturing processes at a single fabrication plant, and then used the same method at others to avoid costly flaws in the production process. But he has been criticized for spending billions during the height of the dot-com craze on failed initiatives. At one point, the chipmaker stamped its name on digital cameras and other PC peripherals, and got into the business of hosting e-commerce Web sites for other businesses.
Seeking New Revenue Streams
The Intel Barrett leaves behind in May will be dogged by many of the same concerns he faced as CEO. The company still gets the vast majority of its revenues and profits from PCs and servers, despite years of trying to diversify into new businesses. Otellini has vowed to find new billion-dollar revenue opportunities beyond the relatively mature PC industry. The company has been pushing into digital health care and consumer electronics—two businesses that require long incubation periods to build relationships with people in those industries.
Meantime, profits in the core PC business have fallen off a cliff. Analysts expect Intel's profit margin in the first quarter to tumble from 53% to the mid-40=percentage range. Part of the problem is being blamed on the chipmaker's foray into stripped-down laptops called netbooks, which has had disastrous consequences for the industry.
The low-cost notebooks bring in razor-thin profits, but PC makers had originally warmed to the idea of them as a way to lure more buyers in developing countries and expand the overall market. Instead, shoppers in the U.S. and other developed countries have been snapping them up, to the detriment of more fully configured notebooks that deliver higher profits.
Intel announced on Jan. 21 that it planned to shutter two manufacturing plants in the U.S. and two packaging and testing facilities in Asia because of weak demand and the economic downturn. About 5,000 of the company's 84,000 workers were expected to lose their jobs.
The Creosote Bush Comment
Barrett has had little day-to-day contact with Intel executives recently. But much of Barrett's tenure has been dogged by another of his famous dictums. In an interview with BusinessWeek in 1997, he noted that Intel's core microprocessor business had begun to resemble a creosote bush, the desert plant that poisons the ground around it to prevent other plants from growing.
Legendary former CEO Andrew Grove served as Barrett's personal creosote bush. Much of Barrett's tenure was marked by comparisons to the tech visionary. And Barrett was criticized for spending billions trying to reinvent Intel, only to exit many of its new business pursuits after a few years. Besides digital cameras and Web site hosting, Intel offered a line of Web-surfing appliances that were akin to stripped-down PCs.
To be sure, many of the initiatives Barrett undertook in the late 1990s later grew into massive businesses for other companies. "Clearly, we were part of the dot-com bubble by buying high and selling low," Barrett says. He noted that some of those failed initiatives brought in key personnel who helped Intel perfect its hit Centrino wireless laptop platform and the fledgling WiMAX broadband service now rolling out around the world.
As chairman, Barrett has been a tireless advocate for improving science and math curricula around the world, and in the U.S. in particular. "The education debate is so crucial to the future of the United States," he says.
Before it's here, it's on the Bloomberg Terminal.
LEARN MORE