What Tech Can Expect from a Tech-Savvy President
For starters, tax credits and a host of other initiatives that could benefit the likes of Google, Cisco, Intel, and others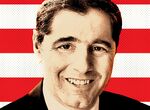 THE INSIDE PLAYERS
Technology helped catapult President-elect Barack Obama into the White House. Now many well-funded companies that could benefit from the President's digital agenda are vying for a say in what gets done first. Obama is poised to launch a host of tech-friendly initiatives, from extending speedy Internet access to computerizing prescriptions and medical records.
The team advising Obama on tech policy offers a hint about what may be in store. Obama's nominee for chairman of the Federal Communications Commission, which regulates everything from telecom policy to television content, is Julius Genachowski. He's an advocate of upgrading broadband access and "Net neutrality," or barring network operators from discriminating against traffic based on its source or content. An old Harvard Law School chum and fund-raiser for Obama, Genachowski is a former venture capitalist and was FCC chief counsel under former Chairman Reed Hundt, another Obama adviser who remains influential on Net competition issues.
Obama advisers also include Blair Levin, who served in the FCC under Hundt, too. Levin razzed the Bush FCC for raising the cap on ownership of TV stations to 39% of the national audience—just high enough to accommodate News Corp. (NWS)
In the Senate, Commerce Committee Chairman John "Jay" Rockefeller (D-W. Va.) has already fired warning shots at the telecom companies, saying he will press for tougher regulation. Pivotal players in the House include Appropriations Committee Chairman Dave Obey (D-Wis.), who is pushing for massive investments in broadband infrastructure to stimulate jobs. Representative Rick Boucher (D-Va.) is the new chairman of the subcommittee on communications, technology, and the Internet, which oversees broadcast and telecom industry rules.
THE OUTSIDE PLAYERS
Silicon Valley companies expect to have far more sway in the new White House and Congress. Google (GOOG) CEO Eric Schmidt was a member of Obama's economic policy council, and global public policy chief Andrew McLaughlin also has advised Obama's team. In the 1990s, McLaughlin was a counsel to Representative Henry A. Waxman (D-Calif.), now chair of the powerful House Energy & Commerce Committee. Among other things, Google wants expansion of broadband service and net neutrality rules.
With a reputation for bridging party lines, Ralph Hellman, a senior vice-president of the Information Technology Industry Council, will likely play a big role in tech and infrastructure as he pushes for tax credits to expand broadband and incentives for health-care providers to buy IT systems. Washington lobbyists such as Verizon Communications' (VZ) Thomas J. Tauke, a former U.S. representative from Iowa, will fight to protect the interests of telecom companies as Washington considers competition policies and expanding the reach of high-speed Internet.
Return to the Obama Inauguration Table of Contents
Before it's here, it's on the Bloomberg Terminal.
LEARN MORE