Obama's Economic Team: Heavy Hitters, Strong Opinions
A bipartisan coterie of wonks, power players, and government veterans could clash over how aggressively to move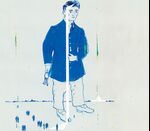 THE INSIDE PLAYERS
A new Administration always spawns new power networks—clusters of players whose relationships with each other can determine the outcome of public policy and the success or failure of a Presidency. This year these networks are especially important, given that they revolve around a young, untested President who must quell a once-in-a-lifetime economic crisis if he is to have any chance of overhauling health care, reviving regulation, and reining in pollution.
President-elect Barack Obama has already shown that he's not afraid to surround himself with brainy, aggressive veterans of the Washington-New York power nexus. Start with Lawrence H. Summers, the erudite former Treasury Secretary who will head Obama's National Economic Council. The person in that position usually plays a low-key second fiddle to the Treasury Secretary. But Summers, known for his domineering nature and lack of diplomacy, will probably not kowtow to Timothy F. Geithner, the likely incoming head of Treasury. "Larry tends to think he's the most important man in the room, even when the President is in it," says one admirer. (Geithner's confirmation became more complicated when it emerged that he failed to pay his taxes properly.)
Many will be watching closely to see if differences emerge once Obama starts to make a clear break from the policies of George W. Bush. Geithner, as head of the Federal Reserve in New York, orchestrated the $29 billion loan that coaxed JPMorgan Chase (JPM) into buying Bear Stearns, and was at the table when the government extended lifelines to American International Group (AIG) and Citigroup (C)—but not Lehman Brothers.
Geithner and Summers share a bond: Summers was Bill Clinton's third Treasury Secretary and Geithner his deputy. Those who've worked with them say Geithner is never shy about disagreeing with his ex-boss—something Summers, for all his reputed arrogance, is said to enjoy. The pair helped shape policy through the Asian crisis and the collapse of Long Term Capital Management. Those experiences taught the duo how to stem a crisis—skills that will stand them in good stead.
Jason Furman, Obama's top economic adviser during the campaign and another Clinton White House veteran, works with Summers on the stimulus. All three can be expected to seek out Clinton's second Treasury Secretary Robert Rubin—who just resigned under a cloud as vice-chairman of Citigroup—as a kitchen Cabinet adviser on handling the crisis.
Federal Deposit Insurance Corp. head Sheila C. Bair, a Republican appointee who clashed with Treasury Secretary Henry Paulson over strategies to stem the foreclosure crisis, will stay on. Her proposal to force banks to renegotiate troubled mortgages more energetically has been praised by Obama and Representative Barney Frank (D-Mass.), head of the House Financial Services Committee.
Other Obama choices show his interest in mixing ideologies. Cass R. Sunstein, a colleague of Obama's from the University of Chicago Law School and an informal campaign adviser, has just been named chief of the Office of Information & Regulatory Affairs. He favors systems that encourage people to make better decisions, such as one that would automatically enroll workers in 401(k) plans, while letting them opt out if they prefer. But progressives in the party worry his cost-benefit analyses could tilt too heavily toward business interests.
Democrats on Capitol Hill are also itching to put their stamp on stimulus, tax, and other key economic policies. In the House, long a patchwork of committee fiefdoms and powerful chairs, Speaker Nancy Pelosi (D-Calif.) has consolidated considerable power, and she will not blindly follow the White House. Pelosi has been pushing for a quick repeal of Bush's tax breaks for the wealthy, risking confrontation with Obama's team, which wants to wait until recovery kicks in before trying such tactics.
Not to be outdone, Majority Leader Harry Reid (D-Nev.) recently announced: "I don't work for Obama." With a majority shy of the 60 votes needed to avoid a filibuster, he faces a tougher challenge than Pelosi in holding on to the support of conservative Democrats or wooing the few GOP moderates needed to pass bills. Reid wants to keep his liberal colleagues from the disastrous overreach that plagued them when the Democrats last controlled both ends of Pennsylvania Avenue.
Frank's Financial Services Committee will see much of the action. Frank, widely considered among the sharpest on the Hill, will oversee much of the mortgage relief legislation. He'll work closely with Senator Chris Dodd (D-Conn.), the Banking Committee head. Dodd is a gregarious pol, while the mercurial Frank expects visitors to know their stuff and get to the point. Adds one Senate aide: "Don't get into a debate with Barney Frank unless you've done your homework."
Return to the Obama Inauguration Table of Contents
Before it's here, it's on the Bloomberg Terminal.
LEARN MORE