Immigration Reform: Doing What Works
Comprehensive immigration reform is likely to take a backseat to a patchwork of small fixes
Moira Herbst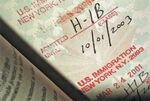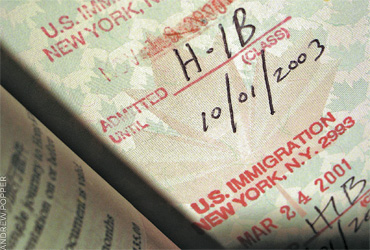 When he was on the campaign trail, Barack Obama promised to address broad immigration reform during his first year in office. That's an effort business leaders certainly would support: They want to resolve the legal limbo of low-skill, undocumented workers in the U.S. and allow more skilled workers into the country. But given Obama's other urgent priorities, hardly anyone expects him to take on comprehensive immigration reform anytime soon.
Instead, many businesses, worker groups, and politicians are aiming for piecemeal reforms. One fight will be over whether to issue more green cards for tech workers, another over special visas for farm workers, yet another over whether the U.S. needs more nurses from abroad. "Smaller pieces may in fact be more palatable [than comprehensive reform]," says Bill Kamela, director of policy counsel for Microsoft (MSFT), a longtime advocate for more skilled immigration.
THE NEXT SERGEY BRIN?
These debates will center on whether the U.S. should bring in workers from overseas when U.S. unemployment is rising. Employers in industries like tech and health care make the case that allowing in certain skilled immigrants is essential to rebuilding the economy. For example, technology companies say the government should grant green cards to students from abroad who get advanced degrees at U.S. universities—especially in science, math, and engineering—because they're potential job creators. Such recipients could include the next Sergey Brin, the Russian-born co-founder of Google (GOOG). Or they could build new businesses in green energy, says Robert Hoffman, a vice-president at Oracle (ORCL) and chair of Compete America, a lobbying group that represents tech companies such as Intel (INTC), Google, and Microsoft.
Worker groups are skeptical. "It makes no sense to be spending $700 billion to create jobs while at the same time flooding in foreign workers," says Kim Berry, president of the Programmers Guild, an advocacy group for U.S. tech workers. As layoffs mount across the country, elected officials say they will pay close attention to such concerns. "There's no way we're going to do something that will injure the economic interest of Americans," says Zoe Lofgren (D-Calif.), chair of the House subcommittee on immigration.
Agricultural employers argue foreign-born workers are still needed to pick crops and milk cows. They're gearing up to lobby for a guest worker program under which people from abroad can come to the U.S. for a limited time, such as harvesting season. "We know despite massive attempts to attract domestic workers to these industries, Americans are not flocking in," says Craig J. Regelbrugge, spokesman for the Essential Worker Immigration Coalition, a lobbying group that supports low-skilled immigration.
Hospitals see a severe shortage of nurses in the U.S., despite the general unemployment rate. Experts estimate there are 125,000 unfilled positions for registered nurses. The American Hospital Assn. is pushing legislation that would let employers bring in an extra 20,000 nurses per year for three years. "The important distinction about nurses vs. workers as a whole is that nurses aren't being laid off," says Bruce A. Morrison, a lobbyist for health-care organizations.
But hospitals and the AHA face opposition from nurses' groups. They argue the shortage should be met with higher pay and better working conditions, not immigration. They point out that there are 500,000 registered nurses today who don't work in health care, at least in part because employers don't pay enough. "Expanding the green card program isn't a good solution unless [working] conditions are improved," says Michael Leighty, director of public policy for the California Nurses Assn., a labor union.
Some advocates continue to hope for comprehensive immigration reform. But they will likely have to settle for smaller steps in the near term. "I have always been for comprehensive reform," says Lofgren. "But I am also flexible when it comes to strategy."
Return to the Obama Inauguration Table of Contents
Before it's here, it's on the Bloomberg Terminal.
LEARN MORE