Corporate Taxes: The Coming Battle over Loopholes
Business fears the Obama Administration will try to reduce soaring deficits by taxing overseas profits and cut other tax breaks
Jane Sasseen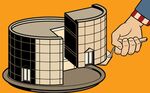 For months, business executives have watched anxiously as President-elect Barack Obama and the Democrats sent out contradictory signals over their plans for corporate taxes. In the mad rush to pull together a stimulus package this January, for example, Obama has offered up an expansive program of tax credits for investment and job creation. Yet the plans are already running into Democratic opposition and will likely get watered down.
Business has plenty to worry about in the future, too. Once the immediate need for stimulus passes, skyrocketing deficits will deepen the need for new tax revenues. Both Congress and Obama's economic advisers have identified a host of business tax breaks that could be eliminated to boost Uncle Sam's take. "Everyone is worried about where all the funding will come from," says Ed McClellan, a former Senate Finance Committee staffer now at PricewaterhouseCoopers. "For business, the top concern is that it's going to be us."
For now, the tax fight is centered around trying to keep—and if possible, expand—the business tax relief Obama has proposed in his stimulus package. Obama has already dropped a proposal to give a $3,000 tax credit to any employer who created a job.
Such groups as the Business Roundtable are throwing their muscle into the battle to let money-losing companies write off current losses against profits going back five years, instead of the two years now allowed. While Obama's backing of the proposal surprised the business community, a backlash is building among Democrats who see it as a giveaway to banks and homebuilders that got the economy in trouble in the first place. One idea gaining traction: If the measure passes, any bank receiving money from the Treasury rescue program will be barred from benefiting. As Congress and the Administration get down to hard wrangling over the stimulus package, warns Tom Gallagher, head of policy research at stock broker ISI Group, the amount of funds flowing to business from tax credits will be heading down.
The Roundtable and other business lobbyists are still pushing hard for a temporary tax holiday on foreign earnings, which would allow companies to bring profits earned abroad back to the U.S. without paying the 35% rate that normally applies. Another idea would let companies borrow against those foreign earnings without having to cough up the tax. "A lot of our companies are strapped for cash" but can't bring foreign funds home because of the prohibitive tax costs, says Dorothy B. Coleman, head of tax policy at the National Association of Manufacturers. The last time such a holiday was tried in 2002, she says, $350 billion came back to the U.S. Even if they can't get a holiday included in the stimulus, lobbyists will keep pressing their case.
THE RANGEL WRANGLE
Obama has signaled he may back proposals by Representative Charles B. Rangel (D-N.Y.), the powerful chairman of the House Ways & Means Committee, to lower the overall corporate rate from 35% to less than 30% in exchange for a reduction in other breaks. The big question is where the tradeoffs will lie. In the campaign, Obama made clear he wants to go after areas of the tax code that may encourage companies to relocate overseas. His plans, executives complain, would raise taxes and make it much more difficult for U.S. multinationals to compete abroad.
Rangel is now rewriting his proposal, and in the wake of the Democratic victory, anything that smacks of a foreign tax dodge is likely to come under ever more scrutiny, warns Anne N. Mathias, who heads policy research at Stanford Group, an institutional brokerage. "The risk is growing that multinationals may lose the ability to defer taxes on foreign income, face stepped-up IRS enforcement, or see more limits placed on transfer pricing or royalty payments," she says. Such anxieties will keep the lobbyists busy for years.
Return to the Obama Inauguration Table of Contents
Before it's here, it's on the Bloomberg Terminal.
LEARN MORE