Wall Street: The Bright Side of a Bad 2008
The year's financial disasters clearly separated the truly wise managers from the many high-paid fools riding a bull-market mirage
By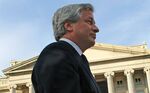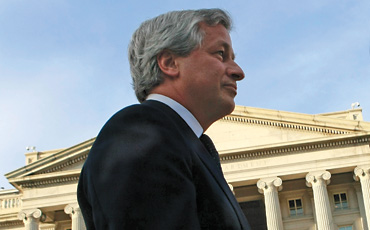 Last year was that rare wrinkle in history when everything that could go wrong did go wrong. Stocks and real estate imploded. Bank failures abounded. Fannie Mae, Freddie Mac, and AIG became wards of the state, while the Federal Reserve had to double its balance sheet in the course of a few weeks.
Oh, and Wall Street as we knew it pretty much died.
But the crash was good in one small (O.K., minuscule) sense: It separated the truly wise managers in finance from the highly paid pseudo-geniuses whose years of success turned out to be a bull market mirage. The few bankers and hedge fund pros who stuck to the basics of lending and investing during the mortgage boom are now inheriting the earth. Most of the rest are exploring other career options. With any luck, some of the physicists and engineers who flocked to trading floors in recent years will flock back to science labs to create things.
ASLEEP AT THE WHEEL
Where was the foresight? Almost all of the managers who were supposed to see the wreck coming did not. Most glaring were Bear Stearns' James E. Cayne and Lehman Brothers' Richard S. Fuld Jr., who morphed from bond gurus to credit casualties practically overnight. Much of the blame for the meltdown also lies with the phalanx of highly compensated executives just below the C-suite—the risk managers and trading chiefs who failed to avoid the carnage.
Two managers who did sidestep the crash are in position to help shape the future of banking. JPMorgan Chase (JPM) CEO Jamie Dimon got federal help to acquire Bear Stearns and Washington Mutual and now sits at the helm of a dominant global firm. Bank of America's (BAC) Kenneth D. Lewis snatched Merrill Lynch (MER) from the jaws of bankruptcy, a move that could vault BofA near to the top of investment banking.
And what of the supposed sophisticates managing the world's biggest hedge funds? Most of them blew it, too. Now some are closing up shop—and throwing hundreds of onetime masters of the universe out of work. Chicago's Hedge Fund Research says hedge funds lost an average of 19.4% through November as billions of investor dollars fled. SAC Capital Advisors saw its Multi-Strategy Fund lose 13% through November, even though the fund is supposed to make money in any environment. The two main funds of Kenneth C. Griffin's Citadel Investment Group were hit with $1.2 billion in withdrawal requests.
Most hedge funds charge clients 50% of their profits and 2% of assets under management. None has agreed to refund to clients half their losses, but Renaissance Technologies' James Simons has waived the management fee for his year-old futures fund, which lost 12% in 2008. Perhaps he has started a trend.
The small winner's circle included longtime subprime skeptic John Paulson, whose largest fund returned 38% through Dec. 19. But the biggest hedge fund victor may be James Chanos, whose Kynikos Associates (Greek for cynic) shorted its way to a 50%-plus gain through November. That, of course, is cold comfort for the millions of ordinary investors who had their money in stocks.
Return to the Best Managers Table of Contents
Before it's here, it's on the Bloomberg Terminal.
LEARN MORE