How Our Best Managers Have Fared Over the Years
We're proud we lauded Jamie Dimon back in 2003. Others, such as Dennis Kozlowski, we'd rather forget
Peter Carbonara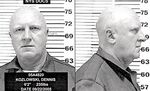 Flipping through BusinessWeek's past surveys of the best managers is a lot like taking a peek at your high school yearbook. It evokes nostalgia, pride, and—on occasion—embarrassment.
Sure, we lauded Jamie Dimon back in 2003, predicting the Bank One CEO "may deal his way into greatness." Six years, two big acquisitions, and one financial crisis later, Dimon runs the largest bank in the U.S. by market value, JPMorgan Chase (JPM). He's also one of the few big bankers whose reputation remains intact.
We were also right to criticize Gerald Levin, the chief architect of the megamerger between Time Warner (TWX) and America Online (TWX), back in 2002. The conglomerate is still struggling to prove the online service provider makes sense as part of a media company. Levin now runs a holistic mental health center in Santa Monica, Calif., which the company's Web site describes as a place to "revel in the wonder of you."
There are, however, lots of choices we'd rather forget. In 2002 we singled out Dennis Kozlowski, then head of Tyco International (TYC), as one of the best managers for his "relentless dealmaking and lean operating style." Unfortunately the "lean" style also included his $30 million New York condo and its now-infamous $6,000 shower curtain. Kozlowski is currently serving an 8- to 25-year sentence for fleecing his former company.
We highlighted Lehman Brothers (LEH) CEO Dick Fuld as a best manager in 2002 for consistently "proving naysayers wrong." He wasn't a bad call at the time. After all, he fought insolvency rumors triggered by the collapse of hedge fund Long-Term Capital Management in 1998 and silenced skeptics after the September 11 terrorist attacks left Lehman homeless. But years later, Fuld's tough-as-nails attitude seemed more delusional than inspirational in the face of the crisis. He told anyone who would listen that the bank had plenty of capital—right up to the point when Lehman filed for bankruptcy this past September.
ARMs DEALERIn 2004, Ken Thompson, then CEO of Wachovia (WB), got kudos from us after a string of acquisitions. The industry veteran, we noted, "has rewritten the book on bank mergers." That turned out to be true—just not in a good way. Thompson's hurried acquisition in 2006 of Golden West Financial, a big California bank crammed with risky adjustable-rate mortgages, was a fiasco. Thompson was forced out last year, and a wounded Wachovia was swallowed up by Wells Fargo (WFC).
After transforming UnitedHealth Group (UNH) from a regional medical insurer into a diversified health-services giant, William McGuire rocketed to the top of our annual roundup in 2004. Three years later the former pulmonologist paid $468 million to settle allegations by the Securities & Exchange Commission that he received a slew of backdated stock options.
Some of our top picks have more ambiguous legacies. Consider Maurice "Hank" Greenberg. We applauded the autocratic leader of American International Group (AIG) in 2002 for turning the company into a financial giant and championing "innovative products that insure almost any type of risk." Greenberg, however, was forced out in 2005 amid allegations of fraud by the New York state attorney general—charges he contests to this day.
But Greenberg's successors bear the brunt of the blame for AIG's current state. As the housing bubble inflated, AIG pushed aggressively into credit default swaps, insuring some $426 billion worth of debt, including subprime mortgages. After those deals began to sour, the government had to come to its rescue.
Which crusading regulator brought down Greenberg back in 2005? None other than Eliot Spitzer, whose probes into investment banks and mutual fund firms helped change Wall Street's ways. In 2004 we saluted Spitzer for "wielding his staff of 1,800 like a battering ram against the fortress of Wall Street privilege." Spitzer rode the reformer image to the New York governor's mansion two years later, but in 2008 he resigned in disgrace after a dalliance with a high-priced prostitute. We had expected Spitzer to uncover the "next great scandal"—not to become it.
Return to the Best Managers Table of Contents
Before it's here, it's on the Bloomberg Terminal.
LEARN MORE