CEO Pink-Slip Watch
A short survey of the chief executive officers who are most likely to lose their jobs this year
Nanette Byrnes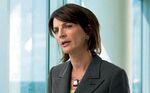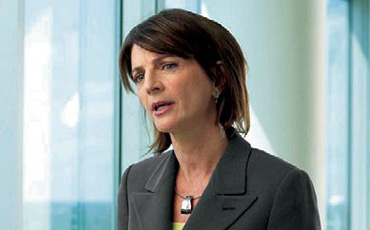 In terms of job security, America's corporate chiefs are coming off a good year. As layoffs among rank-and-file employees surged to multi-decade highs, CEO turnover actually dropped.
That could change in 2009 as boards that were reluctant to fire leaders at the height of the credit crisis face more shareholder pressure. For many CEOs, 2009 could be a make-or-break year. "If you're in a growth cycle and your company is in the bottom half of its industry, that's not so good, but [at least] you're still growing," notes executive coach Marshall Goldsmith. "If your whole industry is tanking and you're in the bottom half, it becomes a lot harder to massage the numbers."
One high-profile laggard is Brenda C. Barnes, who heads Sara Lee (SLE). The food company's share price decline and operating margins were among the worst in the industry in 2008. Barnes recently announced that Sara Lee will cut 700 jobs, but weakness in Europe threatens to derail her efforts to boost profits in 2009. "She has a lot to prove," says Marian L. Kessler, a portfolio manager and analyst with the Becker Value Equity Fund (BVEFX), who praises Barnes' focus on higher-margin businesses but says investors are wary of the company's frequent restructurings. "Brenda has been CEO since 2005 with not a great deal of success," says Kessler. Sara Lee declined to comment.
Chief executives of retailers with high debt levels are especially vulnerable, says retail consultant Howard Davidowitz. He points to Terry J. Lundgren, CEO of Macy's, as someone who needs to make significant progress after poor 2008 results and the ill-timed acquisition of May Co. "It's life or death," says Davidowitz. A spokesman for Macy's disputes the idea that Lundgren is under pressure, saying the company has outperformed competitors by some measures and has strong cash flow. Another CEO who Davidowitz says may feel pressure is Neiman Marcus chief Burton Tansky. The high-end retailer in December posted an 84% quarterly profit plunge. "The question," says Davidowitz, "is whether Tansky is enough of a change agent in a time when luxury is absolutely out of step with the consumer." Neiman declined to comment.
Perhaps the most obvious place to find CEOs on the hot seat is the financial sector. One who could feel pressure in 2009 is Morgan Stanley (MS) chairman and CEO John J. Mack, who returned to lead the firm in 2005 and quickly embraced riskier strategies that came back to bite him in 2008 as the financial crisis worsened. Morgan also lost market share in the mergers-and-acquisitions business. Mack is expected to retire when his contract expires in 2010, but some say poor results this year could prompt calls for an earlier exit. Michael Garland, a director at CtW Investment Group, says the issue of Mack's status will be raised this spring. Morgan Stanley declined to comment.
"DEARTH OF TALENT"
American International Group (AIG) wasn't the only insurer to be battered in 2008. Hartford Financial Services Group chief Ramani Ayer has to answer for more than $2 billion in losses in the firm's portfolio last year, not to mention high executive churn. Given all of the blowups in the finance sector already, it's not easy to see who might step into vacant roles. Says Jeffrey W. Arricale, portfolio manager of the T. Rowe Price Financial Services Fund (PRISX): "There's a dearth of talent." Hartford declined to comment.
Citigroup (C) chief Vikram Pandit, meanwhile, is at what one headhunter calls "the tipping point." He needs to clean up the bank's finances quickly—and show that taxpayer money is being well spent. A Citi spokeswoman says the bank remains focused on Pandit's strategy of dumping bad assets and cutting costs. Pandit took over in 2007, before the full extent of Citi's problems became clear. Even executives who prepare for trouble ahead can be swept up in events beyond their control. Says Arricale: "It's not like [Pandit] planned any of this."
With Aili McConnon
Return to the Best Managers Table of Contents
Before it's here, it's on the Bloomberg Terminal.
LEARN MORE