Samsung: Rethinking the Printer Business
by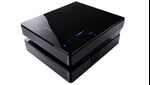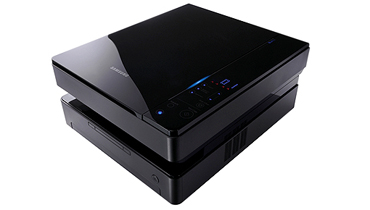 In September 2007, Apple (AAPL) upstaged rival electronics retailers with a new product available only at its 180 stores. Billed as the world's smallest laser printer, the SCX-4500 offered all the must-have features of an Apple blockbuster: sleek good looks, buttonless touch controls, and easy set-up. The logo on the front, though, wasn't Apple's. It belonged to Samsung Electronics—one of the biggest suppliers of flat-panel televisions, cellular phones, and refrigerators in retailing—which created the stunning, piano-black printer. Intent on toppling industry giant Hewlett-Packard (HPQ), the South Korean consumer electronics giant spent three years working on its first designer printer before teaming up with Apple for its introduction.
For years, Henry Ford has had nothing on printer manufacturers. Consumers could have any color they wanted—as long as it was boring beige or gray. But Samsung principal printer designer Bong Uk Lim wanted a new aesthetic. His goal: to create a printer that doesn't look like one. "Most companies ask people to adapt to the product instead of the other way around," Lim says. "As you see with Apple, design is more important than ever before for most products. The same can be made true for printers."
New Model
Pretty printers? It's hardly the razor and blade model that has characterized the printer business, which topped an estimated $130 billion in worldwide sales in 2008. Consumer printers tend to be bulky plastic devices, built to sell at the lowest price possible amid expectations that companies can profit handsomely when customers run out of ink and toner and have to hurry to Best Buy (BBY) or Staples (SPLS) to buy replacement cartridges.
In a well-guarded office tower in downtown Seoul, Lim gave his four-person design team new marching orders to create a product design so eye-catching that consumers might be willing to pay extra to have it. To get design ideas, they pored over unconventional-looking products from Bang & Olufsen, Nokia (NOK), and Nintendo and took apart products such as high-end S.T. DuPont lighters. Moving to address a major complaint that bulky printers take up valuable desk space, they designed several prototypes. One was a space-saving circular printer that rotates an ink cartridge to print on a page instead of moving it back and forth. Another contraption, a dual-hinge flat printer that looks like two square plates, hangs on the wall of one designer's cubicle.
The designers settled on a slimmed-down, black-and-white laser printer that measured just 5 inches high—two-thirds the size of other desktop devices—and has a finish reminiscent of a Steinway grand piano. To offer function with the form, they added foam strips on the bottom to prevent the printer from rattling and installed equipment to make it whisper-quiet. Instead of buttons, they used blue LED lights and sensors that let users print, scan, and make copies.
Paying for Style
In Apple's stores, Samsung positioned the new $299 multifunction printer as a premium product sold at a 25% markup over its nearest competitors, Gartner analyst Don Dixon notes. "Style lets vendors differentiate and create a strong brand image in increasingly commoditized markets, which can translate into higher market share and margins," he says. (A wireless version of the printer, the SCX-4500W, is now available at the Apple Store for $349.95.)
A year after the printer's introduction, the results are encouraging. Already the world's second-biggest printer maker by volume, Samsung's U.S. market share jumped to 3.6% in September from 2.3% a year ago, according to market tracker IDC. Worldwide, the company's market share rose 25%, to 13.4%. J.W. Park, president of Samsung Electronics' digital media group, has told designers to incorporate the sleek finish in some way even into giant office printers as he moves to overtake HP as the world's No.1 printer maker by 2012.
HP and other rivals are stepping up their own design efforts. But David Murphy, head of HP's LaserJet imaging business, says most of the industry's profits come from selling to businesses, which use more ink than the average consumer. "For them, it's about the whole value proposition of having a product that does the tasks you want it to," Murphy says. "Then, form follows function."
Before it's here, it's on the Bloomberg Terminal.
LEARN MORE