Luxury Management Remains in Style
Alison Damast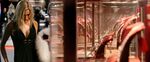 Rupal Patel took a break from her career as a patent lawyer in Chicago to enroll in an MBA program with a luxury specialization this fall, trading in the Windy City for the sparkling shores of the French Riviera. A student at the International University of Monaco's business school in Monte Carlo, she is spending the year taking classes with titles such as "Luxury Consumer Behavior" and "Managing Luxury Brands," and is planning on a career in anti-counterfeiting.
Despite the hit the economy is taking on the luxury industry, Patel is optimistic her degree will give her an edge in the job market when she graduates, she says.
"I think being focused and having a specialization, especially in luxury, makes a person more marketable in this economic climate," Patel says. "The ultra-wealthy will always buy luxury goods, regardless of the fluctuations in the economy, so that kind of gives us some hope."
Patel is one of a growing number of students who, despite the uncertain times, are setting their sights on a career in the luxury sector. In the past decade or so, more and more schools, many based in Europe, have started to offer MBA degrees in luxury-brand management. The programs, which give students the chance to specialize in sectors such as fragrance and cosmetics and wine and spirits, have become increasingly popular as top luxury brands have seen double-digit increases in profits in recent years.
But with sales of big-ticket items such as Champagne, designer handbags, and watches expected to slide this year, the outlook is not quite as rosy. Analysts at Bain & Co. said in a recent report that global luxury sales could slide by as much as 7% in 2009, while analysts at UBS are predicting a 5% revenue decline. Despite these gloomy forecasts, applications to luxury MBA programs are on the upswing, with students betting the luxury industry will bounce back, according to a number of schools that specialize in the area.
"Spending Fatigue"
Indeed, the cyclical nature of the luxury markets makes it an ideal time for students to enroll in a luxury MBA program, says Milton Pedraza, chief executive of New York research firm the Luxury Institute. Luxury-goods companies tend to outperform when the economy is strong, but do significantly worse than mainstream ones when the economy is down and unemployment is high.
"There is a lot of luxury fatigue on the part of consumers at all levels, and I think this spending fatigue will continue through the next few quarters," he says. "But because luxury is cyclical, it's a good time to get into a luxury MBA program. You'll be spending your time learning in what is a severe downturn, and you'll really understand the rough side of the industry.
At Essec Business School in France, which has run an MBA program in International Luxury Brand Management since 1995, applications have doubled, to about 90, since last year, says Simon Nyeck, the program's academic director. The 11-month program, which costs €28,000, currently has about 40 students, representing 15 to 20 nationalities.
"I was a little surprised, to tell you the truth," Nyeck says of the strong application numbers. "I think most applicants are betting on the fact that by the time they graduate, things are going to be O.K."
Rising Enrollment
Applications have also doubled this fall at the International University of Monaco's Monaco Business School, which started a master's in luxury goods and services and an MBA with a specialization in luxury management several years ago. There are 38 students in the master's program and about 12 MBA students concentrating in luxury. Sandrine Ricard, the associate dean, says the school started the programs in part because a growing number of companies were demanding managers with more specialized skills and understanding of the luxury market. In addition, more mainstream brands are starting to develop luxury product lines, further fueling the demand for expertise in the sector, Ricard says.
"You can have the best product ever, with top quality and a very high price, but that still doesn't make it a luxury product. There's something a little magic about a luxury brand," she says. "You have to be initiated and understand how it works. It's a lot more specialized and complex than it seems."
At the Reims Management School, located in the heart of France's Champagne region, professors plan to spend the next few months teaching students how to respond to the economic downturn. The Champagne industry has been hit particularly hard by the global recession. The latest figures from France's Champagne board, the CIVC, show sales fell by 16.5% in October, compared with the same month the year before.
Despite this, the school does not expect to see any decline in enrollment in the school's wine marketing and wine management master programs, says Stephen Charters, who runs Reims' Champagne management. About 80% of the student body comes from France, where interest in wine and Champagne remains high, he says. For example, there were 46 MBA and master's students who signed up for the school's internal program in the wine business that starts this April. Interest was so high that the school expanded the size of the class—which is typically capped at 40—to accommodate the extra students, says Charters.
"What we will do is have students explore how do you respond, what do you do with stock in a downturn, and how do you maintain your image," he says.
Hiring Freezes
Perhaps the largest challenge facing students in luxury programs is how to land a position in a beleaguered industry after they graduate. The job outlook for students with luxury MBAs is still unclear. Recruiters say they still plan to hire students but will be cautious about extending offers in the next few months.
That's not to say all companies are cutting back on MBA hiring. Sarah Hibberson, senior vice president of human resources at cosmetics brand L'Oreal USA, said she plans to hire as many summer interns this year as last. The MBA intern class is the company's main pipeline for full-time hires, Hibbberson said.
The company has scheduled interviews with 37 promising MBA students this weekend in New York at its signature MBA recruiting event, A Taste of L'Oreal NYC. Last year, 34 students attended the event, with 21 students being extended an internship offer. Hibberson said she expects a similar number of offers to be doled out this year.
"We have consciously made an effort to continue and be very consistent with the program, even given that it is a tougher climate this year," she said.
Still, she contends, it is possible that the company may not be able to extend as many full-time offers to students at the end of their internships. With less turnover in general at the company this year, the company may have to be "more conservative" in extending full-time offers at the end of August.
"It may be lower for full-time hires, but we haven't made that call yet," she said.
At Essec, many luxury brand recruiters are telling the school they will likely be in a hiring freeze for the next six months, says Nyeck. Despite that, students are still planning to go ahead with a job trek to two major luxury markets, Hong Kong and Japan, in February, and recruiters are eager to meet with them, even if they are not hiring, he says. By the time they graduate in September, "it could be O.K.," says Nyeck
He's also encouraging them to broaden their searches beyond luxury brands such as Hermes (HESAF) and Chanel and use their skills to land jobs at more mainstream companies with strong brand identities. "You will have more power in a normal brand and maybe these people are willing to pay you a little more," says Nyeck. "There are a million MBAs lining up to work at Vuitton LVMH or Chanel, but if you think about going to the Pumas (PUMG) or Nikes (NKE) of the world, then the sky's the limit," he says.
Before it's here, it's on the Bloomberg Terminal.
LEARN MORE