GMAC Chairman Merkin: On the Way Out
A board shakeup by GMAC's new biggest shareholder, the Treasury Dept., is likely to dislodge Merkin from the top spot, as well as several other board members
David Welch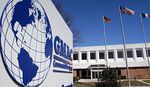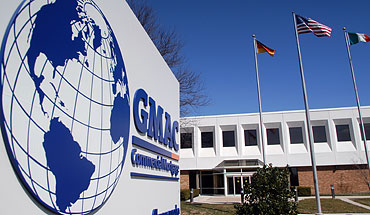 GMAC Financial Services (GKM) Chairman J. Ezra Merkin, whose ties to disgraced financier Bernard Madoff have led to several lawsuits, is expected to leave the finance company in a board shakeup that will nearly cut in half the number of directors.
Now that the federal government has stepped in with a $6 billion bailout package, the Treasury Dept. will become GMAC's biggest shareholder. As a result, the government will have a big hand in restructuring the GMAC board.
A Clean Sweep
That means there will be a clean sweep that will likely push out Merkin, along with most of the executives who were appointed to the board by owners General Motors (GM) and Cerberus Capital Management, say sources involved with the changeover. Day-to-day management, however, may stay in place.
GMAC's 12-member board of directors, of which Merkin is chairman, is expected to be clipped to seven directors. Cerberus has four executives on the current board, but will get only one voting director on the new board, says a source with direct knowledge of the new setup. GM will go from having four voting executives on the board to just one, nonvoting executive. It likely will be GM President and Chief Operating Officer Frederick A. "Fritz" Henderson or GM Treasurer Walter Borst, sources say.
Merkin is unlikely to remain under the new board structure. One source says that even before Merkin's links to Madoff's fraud case became public, he had decided that he was not going to stay after the Treasury Dept. took a bigger hand in GMAC.
NYU Sues Merkin
Earlier this week, Merkin was sued by New York University for feeding funds from the college to Madoff's investment firm, which is accused of defrauding investors. NYU also accused Merkin of concealing Madoff's fraudulent practices from the university. One source close to Yeshiva University's board of trustees says the college could sue Merkin as well. As a university trustee and chairman of its investment committee, Merkin steered funds to Madoff. An attorney for Merkin did not return several calls.
Even if the government didn't order up a new board for GMAC, "Merkin would have left anyway," says Maryann N. Keller, an independent auto industry analyst who sits on the board of Dollar/Thrifty Rental Cars (DTG). "You can t be chairman of a finance company when you have been publicly crucified for not doing due diligence."
GMAC spokesperson Gina Proia says the company has no board changes to announce. But she confirms that the lender will reconstruct the board due to the change in ownership.
Forty Percent Ownership for Treasury
Under the new ownership structure, the Treasury Dept.'s $6 billion investment ($5 billion in preferred stock and a $1 billion loan) will make the government the largest shareholder. Cerberus' economic ownership will drop from 51% to a maximum of 33%. But its voting ownership will be less than 15%. GM's stake will drop from 49% to a maximum of 10%. The Treasury Dept. will hold about 40%.
When the deal is completed, GMAC will have about $25 billion in equity. Its new capital structure helped the lender get approval to become a bank holding company. That gives GMAC access to Federal Reserve funds at more competitive rates so the company can make more loans and help GM sell more cars.
GM will own other shares that would put its stake above 10%. But those shares will be held by a trustee, who will sell them on GM's behalf sometime in the future. GM's trustee will appoint the one board member. The Treasury Dept. will appoint two and Cerberus gets one seat, sources say. Then, those four board members will appoint the remaining three directors.
For GM, Controlling Stake "Is Gone"
When it's all done, GM will have almost no control of its finance company. Right now, the company has a 49% stake and four board members. All of that gets watered down and GM won't have much board influence. "It will be run like a bank," says one GM executive.
GM will still be able to run programs like 0% financing. But the company will have to compensate GMAC for the risk to any nonprime loans and incur all of the costs of any marketing program, Keller says.
There's one other catch for GM. The automaker may never be able to buy back GMAC. Federal regulations prohibit GM from owning a bank. When GM sold 51% of GMAC to Cerberus in 2006, the company hoped to be able to buy its stake back. But now, says Keller, "it's gone."
Before it's here, it's on the Bloomberg Terminal.
LEARN MORE