Bringing Broadband to the Urban Poor
To make good on a pledge to prioritize high-speed Internet access, President-elect Obama must address inner cities, where many go without a connection
By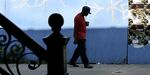 Anthony Celestine was a latecomer to the Internet Age. The 40-year-old Harlem resident has owned a small Jani-King commercial cleaning franchise since 2004, but until recently, the New Yorker hadn't owned a computer or even surfed the Web or had an e-mail address. "I didn't know what none of that stuff was," he says.
Now he uses the Internet all the time to scout out new customers, communicate with Jani-King headquarters in Dallas, and trade e-mails with fellow franchisees on how to do certain kinds of jobs better. "I talk to my franchise brothers about what works and what doesn't," says Celestine, "I'm learning about new procedures faster than before. It's like riding a bike and then switching to a car. It's just a whole better world with the PC."
Celestine entered that world earlier this year when he moved from Brooklyn to an apartment in Harlem and got a PC and a high-speed Web hookup as part of his rental agreement. Celestine's apartment is owned by Harlem Congregations for Community Improvement (HCCI), a 22-year-old, $240 million nonprofit community development organization based in Harlem's Bradhurst neighborhood. HCCI was able to provide the computer and Internet connection thanks to the efforts of other nonprofit groups and an organization that funds affordable housing projects.
The Broadband Have-Nots
Millions of Americans—many of them also residents of the inner city—remain on the other side of the chasm that separates those who have high-speed Internet access from those who don't. President-elect Barack Obama has taken to delivering a weekly address not only over the radio but also through videos on Google's (GOOG) YouTube. Yet almost half of U.S. adults don't have the necessary broadband connections that make it easy to view those messages, according to recent data from the Pew Internet & American Life Project. A survey by the Information Technology & Innovation Foundation ranked the U.S. 15th on household broadband penetration, having slipped from fourth place in 2001, according to the Organization for Economic Cooperation & Development. (Denmark ranked No. 1.)
In a Dec. 6 speech, Obama called the current state of U.S. broadband access "unacceptable" and said plans to "renew our Information Superhighway" would be a priority of his Administration. To deliver, Obama will need to address the wide swaths of the U.S. that remain unconnected. In some places—most of them rural areas with low population density—people who are willing to pay for service can't get it because telecom providers can't justify the necessary investment.
In the case of the urban poor, service may be readily available, but many families can't afford the $30 to $50 it costs each month to get broadband. Many also lack computers at home. Among households with an annual income of $50,000 or less—about half the country—only 35% have broadband service, according to Free Press, a technology advocacy group. Households with annual incomes above $50,000 are more than twice as likely to have broadband service.
A Nonprofit Policy Leader
Telecommunications companies have made some efforts to make broadband affordable. AT&T (T), the largest U.S. phone company, offers DSL access for $10 a month to new customers in 22 states, a condition for government approval of the 2006 merger between SBC and BellSouth that created AT&T. In another concession to Uncle Sam in exchange for merger approval, AT&T agreed to donate 50,000 DSL lines to low-income households. Verizon Communications (VZ) has a subsidiary called Verizon Enhanced Communities that works with developers and apartment building owners to make high-speed connections available in low-income and other housing complexes.
Still, concerted, policy-driven efforts to bridge the divide are largely the domain of nonprofits like OneEconomy, an organization started in 2000 that focuses on making broadband available to low-income families through the same funding mechanisms used to build affordable housing. For instance, OneEconomy set up the funding that paid for Celestine's broadband connection by tapping the National Equity Fund, a $6.4 billion organization that funds affordable housing projects through federal and state tax credits. "If you can change the way that affordable housing is financed, then you can change behavior," says Dave McConnell, OneEconomy's senior vice-president. "When we first started doing this, developers were very skeptical. Now that broadband is being considered a necessary utility like electricity and water, they're coming to us and asking what they need to do."
But just because a connection is available doesn't mean it will be switched on or paid for. "Owning a computer isn't something that's as widely accepted as standard equipment in our community as it is in other communities," says Lucille McEwen, president and CEO of HCCI. "It's not that people don't want high-tech things. Kids start asking for cell phones when they're in third grade." Computers with fast Internet connections are often readily available in schools and libraries, thanks to such programs as E-Rate, a 12-year-old federal program that allocates money to connect schools and public libraries, at a cost of about $2 billion a year.
Sean Bryan says his life was changed by the computer class he took during his senior year in public school. Lanky and athletic, Bryan grew up in a series of foster homes. He thought his future lay in sports, but he also had an interest in art. One project in particular "came out looking professional and the teacher was impressed," recalls Bryan, now 23. "I was impressed, too."
Computer art led to an interest in digital video production and soon he was working for Harlem Live, a video-heavy Web site produced by local teens. That experience set him on track to complete an art and design degree at the Borough of Manhattan Community College. He hopes to attend New York University in the fall. "Some people look at a computer and see a keyboard and a screen and just don't know what it can do for them," Bryan says. "It takes some motivation."
Why Home Access Is Essential
For some people, there's no substitute for having access at home. "It's pathetic trying to research health issues on a computer in a library with no privacy and a 30-minute limit," McConnell says. Having a computer at home made all the difference for 17-year-old Christine Davis, the daughter of Jamaican immigrants and a regular at a computer clubhouse run by HCCI. Her family bought its first PC this year. "Having it [at home] is a big help with homework," says Davis, a resident of Bradhurst. "When I didn't have it, it was so frustrating, and I can work on college applications late at night." Getting to a computer outside the home can be especially difficult in neighborhoods like Davis's where gangs are active.
OneEconomy also tries to ensure that computer users in low-income areas have useful content, wherever they log on. TheBeehive.org contains articles and demonstrations on such practical matters as writing a check and using a debit card. Another site, Public Internet Channel, hosts video programming, including an upcoming 12-part dramatic series called Diary of a Single Mom that chronicles the lives of three women raising children on their own. It begins Jan. 27. The point, says OneEconomy Chief Executive Officer Rey Ramsey, is to encourage adoption of broadband among low-income people. "You have to give them a reason to think this is something that will help their lives in a meaningful way," he says.
Research also points to educational benefits. One study by the University of California at Santa Cruz in 2004 found that nearly half of high school graduates who had computers and Internet access at home went on to college. Among students who didn't have computers and Internet access, the college enrollment rate fell to one in four. "Kids who have access at home can do things like search for scholarships and apply for college and for financial aid more easily than kids who don't," McEwen says. "When kids have access at home it gives them a different outlook on school. It broadens their horizons. They tend to think more about life beyond the neighborhood."
Before it's here, it's on the Bloomberg Terminal.
LEARN MORE