Sovereign Wealth Funds Take a Big Hit
In the aggregate, the massive funds have lost up to 25% of their value and may be forced to sell stocks
Stanley Reed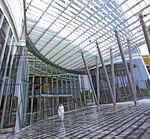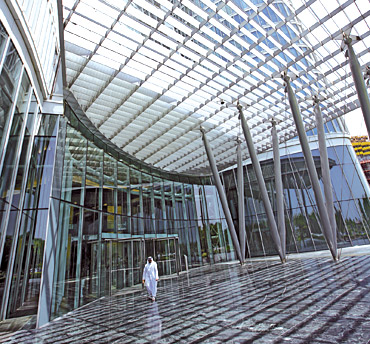 Just a few months ago political leaders worldwide were fretting mightily over the growing power of sovereign wealth funds, those vast pools of government-controlled cash in oil-rich countries and other big exporters. The fear was that they would gobble up trophy assets and start to demand a say in running businesses. But as the past year's market turmoil has hit the funds hard, those worries are fading.
While the funds are cagey about what they own—and what they've lost—it's certain that they have suffered. One that does report numbers, Norway's $300 billion Government Pension Fund-Global, was down 7.7% in the September quarter. It was the worst performance in the 18-year history of the fund, which invests Norway's oil revenues. And that drop doesn't include more recent market woes. All told, the sovereign funds have lost 18% to 25% this year, estimates Stephen Jen, an economist at Morgan Stanley (MS) in London. That means losses of as much as $700 billion, bringing the funds' total value down to some $2.4 trillion. "You don't lose a quarter of your assets without consequences," Jen says.
Those consequences will probably include closer scrutiny by the funds' boards. Coupled with other troubles, such as steep drops in their domestic stock markets and potential bailouts of local companies, at least some of the funds have come under pressure to spend at home rather than abroad. Kuwait's government, for instance, has asked its fund to pump money into the local bourse, which has fallen sharply. With the global credit squeeze, "the average Kuwaiti or Abu Dhabian can't get a mortgage or a car loan," says one Mideast banker. "They wonder why [the funds] are bailing out the Citigroups of this world."
SHOCKS AROUND THE GULF
Losses have been particularly steep in Abu Dhabi. The Abu Dhabi Investment Authority (ADIA) is believed to be the world's largest sovereign fund, valued as high as $900 billion, though no outsiders know for sure. While ADIA won't disclose its holdings, officials at the fund have said they aim to put 55% to 71% of their portfolio in stocks and 12% to 28% in such alternatives as real estate, hedge funds, and private equity. Brad Setser, an economist at the Council on Foreign Relations in New York, suspects the fund has lost a third of its value. The decline, though, may have been cushioned by some $50 billion in new oil revenues last year.
Other Gulf funds have been hit almost as hard. The Kuwait Investment Authority lost roughly 30% of its $250 billion stash, while getting $50 billion in new oil money, Setser reckons. Potential losses at the $60 billion fund controlled by the Qatar Investment Authority (QIA) are harder to figure because it reveals little about its activities. It is probably the most aggressive of the bunch, though, and in recent months it has pumped roughly $5 billion into Britain's Barclays Bank (BCS) even after other funds had taken a beating on investments in the likes of Citigroup (C) and Merrill Lynch (MER). Though the QIA's shares in Barclays have some downside protection, the bank's stock is off 20% since the deal.
The big winners may be the Saudis. They have long been derided for propping up the U.S. budget deficit in exchange for low returns, but now they look smart. Though just $6 billion has been earmarked for a sovereign fund, the central bank holds some $440 billion in reserves. It appears to have largely avoided risky investments for the safety of U.S. Treasury bonds.
Many of the funds sought influence in financial circles by purchasing stakes in stock exchanges. Those have turned out to be bad bets. The QIA owns 15% of the London Stock Exchange, and Dubai's fund has 20%. LSE shares have dropped nearly two-thirds since the funds bought in 15 months ago. At the same time, Dubai paid $3.1 billion for 20% of Nasdaq OMX Group (NDAQ), which has since fallen 35%.
It's too early to say whether the funds will significantly change the way they do business. Some are eyeing distressed assets in the West and elsewhere. And their investment horizon is typically measured in decades, not years, so they have plenty of time to smooth out current losses. Nonetheless, they may need to sell off stock holdings, if only because oil prices and equities tend to follow the same path, rising in good times and tumbling when the world economy shudders. "They need to have [more] assets," Setser says, "that hold value when oil falls."
Before it's here, it's on the Bloomberg Terminal.
LEARN MORE