Tesco: 'Wal-Mart's Worst Nightmare'
As Tesco takes on the U.S. market, American companies like Wal-Mart are taking noticeand adopting some of the British megaretailer's strategies
Kerry Capell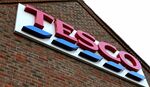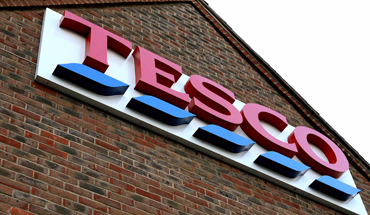 British retailer Tesco entered the U.S. market only last year but already it has managed to put Wal-Mart (WMT), the world's No. 1 retailer, on the defensive. Tesco (TSCO.L) fired the first salvo, in a battle that retailing analysts expect will intensify, by launching Fresh & Easy, a chain of 10,000-square-foot convenience stores, in cities across California, Nevada, and Arizona in November 2007. Eleven months later, Wal-Mart returned fire, taking on Tesco in Arizona with the debut of the similar-size Marketside, its first new store format in a decade.
"It's a direct message from Wal-Mart to Tesco saying, 'Hey, we're watching you,'" says Neil Stern, a senior partner at retail consultants McMillan Doolittle in Chicago. "'And we'll not only copy you; we will do it better.'"
Wal-Mart has good reason to be nervous. Back home in Britain, Tesco has long outpaced the Wal-Mart-owned discount chain Asda. The British giant currently has 34% market share, nearly double that of Asda. In a quarterly trading update on Dec. 2, Tesco reported that despite the economic slowdown, group sales rose 11.7% for the 13 weeks ended Nov. 22, compared to the same period the previous year, due in large part to the strength of Tesco's international operations. While like-for-like sales in Britain rose a paltry 2%, the slowest growth rate in 15 years, Tesco's international operations posted revenue growth of 28%. Analysts at Citigroup (C) expect sales for the full fiscal year ending Feb. 28 to rise 13.6%, to $82 billion.
Data Management Is Key Advantage
Tesco's international momentum is expected to continue. A recent report from the Institute of Grocery Distribution, a British food industry group, forecasts Tesco will continue to grow at an average of 11% annually through 2012, enabling it to overtake France's Carrefour (CARR.PA) to become the world's second-largest retailer by 2012.
Analysts say that Tesco's big advantage over major international rivals, which also include Germany's Aldi and Lidl, is its unrivaled ability to manage vast reams of data and translate that knowledge into sales. While data crunching may sound dull, it has given Tesco two major advantages: an unmatched ability to operate multiple retail formats—ranging in size from convenience stores to hypermarkets—and the market knowledge to offer what many analysts say is the best and broadest range of house brands from any retailer.
Tesco uses information gleaned from Dunnhumby, a British data mining firm of which it has majority control, to manage every aspect of its business, from creating new shop formats to arranging store layouts to developing private-label products and targeted sales promotions. In 2003, U.S. supermarket chain Kroger (KR) copied Tesco's example, setting up a joint venture with Dunnhumby in the U.S. Since then, Dunnhumby also has signed deals with a number of other U.S. retailers including Home Depot (HD), Best Buy (BBY), and Macy's (M).
Varied Store Formats and Private-Label Brands
Access to deep customer insights is key to Tesco's success in managing different store formats, a skill that analysts say no U.S. retailer has equally mastered. Tesco—now the world's No. 3 retailer—operates 3,956 stores across five different formats in 13 countries. The smallest in size, known as "Express," is the model for Fresh & Easy in the U.S. It focuses on Tesco-brand prepared meals and fresh produce. Other formats range from the slightly larger "Metro" to 50,000-square-foot superstores and 60,000-square-foot "Tesco Extra" stores that offer not just food but electrical equipment, clothing, and housewares. The company's latest launch is its Homeplus chain, which is dedicated to everything but food.
In recent years, a number of U.S. retailers have tried to copy Tesco's strategy. For instance, in addition to its traditional grocery stores, Publix Super Markets, based in Clearwater, Fla., now runs organic food stores called Greenwise and a chain aimed at the Hispanic market called Sabor. "While a number of retailers are trying the multiformat approach, Tesco does it the best," says Burt P. Flickinger III, managing director of New York-based retail consultancy Strategic Resource Group.
Tesco's other strength is its private-label goods. While U.S. retailers have struggled to convince shoppers that supermarket brands are as good as big-name counterparts, Tesco's private-label products account for as much as 60% of sales in many countries. According to the company, private-label products also account for more than 70% of Fresh & Easy's sales. "Wal-Mart and France's Carrefour are lucky to get 35% of sales from private label," Flickinger says. The reason, he says, is that Tesco has a range of house brands to cover every price point. In fact, some of its premium-range products, such as Tesco Finest chocolate or yogurt, even sell at up to a 50% premium to established brands such as Cadbury (CBY) and Danone (DANO.PA).
Some Resistance from U.S. Market
Still, cracking the U.S. market is proving tougher than Tesco anticipated, especially in the current economic environment. The company has slowed down the pace of new Fresh & Easy store openings, saying it hopes to have 200 stores by the end of November 2009. That's 50 fewer stores and 10 months later than initially planned.
Tesco has come a long way from its humble beginnings in 1919 at a market stall in London's East End. Today, it runs the world's largest and most successful online grocery operation and is Britain's biggest private-sector employer, with 280,000 staff. Its broad portfolio of businesses in Britain also encompasses telecom services, gas stations, personal finance, an online digital music and film download business, and even a home insulation service.
Tesco reckons there's plenty of potential for some of these businesses, especially personal finance, which it hopes to launch into new markets such as Poland. With such a broad expanse of businesses and markets, "Tesco is Wal-Mart's worst nightmare," Flickinger says.
Before it's here, it's on the Bloomberg Terminal.
LEARN MORE