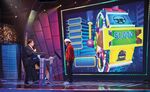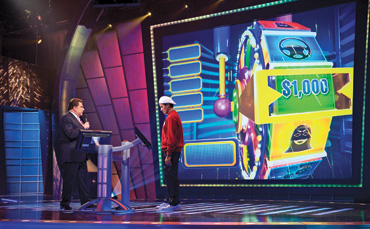 Two years ago, Egyptian-born entrepreneur Haim Saban waltzed off with one of the world's hottest media properties. Along with four private equity shops, Saban paid $13.7 billion for Univision Communications, the New York-based Spanish-language broadcaster. It seemed like a great deal at the time. And despite advertisers' growing reluctance to spend, Univision's stellar ratings and young viewers continue to attract Ford (F), Procter & Gamble (PG), and other companies keen to reach America's 44 million-plus Hispanics.
Now, though, Univision, famed for its campy Mexican telenovelas, is starring in its own soap opera. And the denouement could be anything but romantic. This month a Los Angeles court will begin hearing a lawsuit filed against Univision by Grupo Televisa (TV). The Mexican broadcaster provides many of Univision's most popular shows and alleges that Univision hasn't paid what it owes for them. Univision denies that. But if it loses the case, it would "permanently lose a substantial share of its audience," a top exec said in court papers. That could leave advertisers scrambling to find other ways to reach Hispanics.
The Backstory
There has been bad blood between the companies for years. Televisa helped start Univision in 1986 and later bought a 10.8% stake. But the two sides fell out over how to run the company and succession issues. When Univision went on the block in 2006, a Televisa-led group tried to buy it but lost out to Saban & Co. Televisa later sold its stake.
By then Televisa had filed suit. The Mexican media company contends Univision hasn't paid it the agreed share of ad revenues and wants out of the agreement, which runs until 2017. Besides denying that it has breached the ad pact, Univision says that, under protest, it has paid some of the money it allegedly owes. Televisa has intimated it could take its programming elsewhere. It recently licensed Mexican soccer games to Univision's much smaller U.S. rival, General Electric's (GE) Telemundo network.
Saban is in a real squeeze. He and his partners paid top dollar before the ad market went south. Within 19 months of the deal, Univision wrote off $3.7 billion of the purchase price to reflect the weakening of its TV, radio, and Web businesses. "We paid too much," Saban says. "That was the market, not us. This is still a great company. So in a few years, the market goes up."
Cash Crunch
Still, having saddled the ­company with $10.2 billion in debt, Saban couldn't wait. In February he sold Univision's record company to Universal Music for less than half what Univision paid for it in '03. And as it waits for the growing Hispanic market to deliver big profits again, Univision is buying time. Despite a dearth of acquirers, it has put small assets up for sale, too, including a TV station, radio stations, and other noncore properties. Univision also hopes to raise the fees cable and satellite TV companies pay to carry its shows.
It could use the cash: With ad sales down, the company recorded $213 million in cash flow in its most recent quarter, says Gimme Credit's Shelly Lombard, slightly more than its $197 million interest payment. Standard & Poor's has warned that it could lower Univision's current debt rating of B-.
Televisa, meanwhile, has said it might invest in another U.S. network. If it manages to wriggle free of Univision, Televisa could take a stake in Telemundo and load it up with all the kitschy telenovelas it can carry.
Before it's here, it's on the Bloomberg Terminal.
LEARN MORE