Where Investors Can Find Some Comfort
Top money managers pick stocks that offer refuge in a brutally turbulent market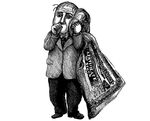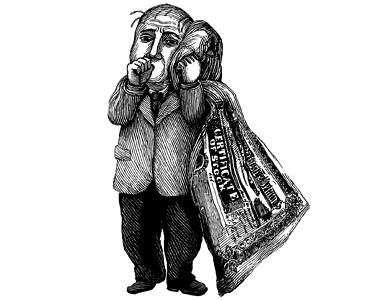 These are days that give investors heartburn: market indexes cut in half; years of stock gains erased in months. Everywhere investors are seeking something safe, something familiar, the financial equivalent of a grilled cheese sandwich and tomato soup. We call them comfort stocks.
To find them, BusinessWeek asked a number of money managers who outperformed the market in the past year to recommend a company with a clean balance sheet, an easy-to-understand business, no hidden financial time bombs, and good growth prospects.
On a whiteboard in Arthur Barry's office is a list of stocks with prices he thought would make them attractive buys. The problem is, they're all below his price floor. In the past the co-manager of the $335 million Loomis Sayles Value fund estimated what a company's profits might be, looked at the stock's lowest multiple of earnings, and considered buying shares when they neared that level. But his approach has become more complicated. "All historical context has been broken," Barry says. "In theory, you should buy everything, because they're all cheap. But you can't buy everything."
Now Barry has to value stocks relative to their peers. He's well aware many big pharmaceutical companies face an "earnings cliff" in 2010, when some lucrative drugs will go off patent and have to compete with generics. Yet he has zeroed in on Schering-Plough (SGP). Barry figures the company will earn at least $1.80 per share in 2010. At 15, it trades for less than eight times those future earnings, below the shares of such rivals as Wyeth (WYE) and Bristol-Myers Squibb (BMY). Barry likes Schering-Plough's lineup of new drugs to reduce side effects of anesthesia and to prevent blood clotting. And he's a fan of Chief Executive Fred Hassan, who had a history of successful dealmaking and cost-cutting at Pharmacia (which he eventually sold to Pfizer (PFE)).
J. Michael Martin, who manages $250 million at Financial Advantage, finds comfort in fat dividends. Martin believes the recession will last longer than many people think and stock gains will be hard to come by. But he figures dividends will hold up for Dow Chemical (DOW), which boasts a strong balance sheet and has been slashing costs aggressively. At a recent price of 18, its dividend is 8.5%.
The market rout has brought many bears out of hibernation. Michael J. Cuggino, who runs the $3.4 billion Permanent Portfolio fund, holds everything from gold bullion to Swiss bonds. Going into the market slide, he had 35% of the fund in Treasuries. He now thinks U.S. stocks are a buy. Among his purchases: Hewlett-Packard (HPQ), which is still racking up strong profit growth. The stock is down because of fears tech spending will be cut, but Cuggino points to HP's good management, cost-cutting initiatives, and pricing power. And, he says, "it's taking market share from Dell (DELL)."
Comfort stocks are not limited to America. Rupal Bhansali, manager of the $1.2 billion MainStay International Equity fund, sleeps easier at night because she avoids big gambles. One of her top holdings is Tesco, a British retail giant that's expanding overseas. Bhansali is most impressed by Tesco's 17% return on capital, double what it costs the company to borrow.
Longtime value investor Donald A. Yacktman, co-manager of the $345 million Yacktman Funds, has always taken a comfort stock approach, holding just 30 or so big brand-name companies. He has purchased more of his No. 1 holding, Coca-Cola (KO). Although the stock has lagged the broader market in recent years, Coke has still increased its earnings and dividends steadily. Yacktman is pleased that 80% of Coke's profits come from outside the U.S., often from countries where soft-drink competition is much less fierce. "If nothing changes and the price drops," he says, "purchase more of it."
Return to the Investment Outlook Table of Contents
Before it's here, it's on the Bloomberg Terminal.
LEARN MORE