Steep Drop, Slow Ascent
The U.S. economy will likely contract sharply in early 2009 before the huge stimulus plans begin to kick in
James Cooper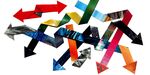 Investing for the long haul is even more important in today's volatile markets, but as John Maynard Keynes once quipped: "In the long run, we're all dead." Right now most people just want to know what's in store for the coming year. To get some ideas, BusinessWeek surveyed 45 economists around the nation about their expectations for everything from growth and profits to inflation and unemployment.
It's not a pretty picture. On average, the forecasters expect the economy to contract 0.2% in 2009, the same as in 2008. The worst of the declines in real gross domestic product will come early, with some stabilization in growth by midyear, followed by a tepid start toward recovery. That scenario will lift the jobless rate to a peak of 8.1% by yearend.
The recession, plus plunging oil prices, will push inflation sharply lower. By yearend these prognosticators believe consumer price inflation will have fallen to 1.2%, having already slid to an expected 2.1% by the end of 2008. Not surprisingly, profits will get hammered. Even before the Federal Reserve's latest radical move, the forecasters looked for the Fed to cut its target federal funds rate to nearly zero and hold it there, perhaps all year. The Fed accommodated that expectation much earlier than expected by slashing its target rate on Dec. 16 to a range of zero to 0.25% and committing to hold it there for as long as it deems necessary.
The tumble in homebuilding is expected to bottom out by midyear, but house prices will fall an additional 9.8% by yearend 2009, the economists project, after a nearly 20% decline in 2008. On balance, they believe that enormous policy efforts by the Fed and Congress will prevent a serious recession from becoming worse. Here's a more detailed view of how they see the coming year:
RECESSION—HOW BAD?
The recession already is a year old. If the forecasters are right, it will easily exceed the severe 1973-75 and 1981-82 downturns in length and about match them in depth. Those two slumps each lasted 16 months, with peak-to-trough declines in real GDP of 3.1% and 2.6%, respectively.
Almost all economists, however, think the risks of an even worse outcome are high. "There are no precedents in modern-day experience for the breakdowns in financial markets dominating this recession," says Robert DiClemente at Citigroup. (C) In the classic pattern of past slumps, the Fed eased, financial conditions improved, and recovery took root. This time, faced with dysfunctional markets, conventional Fed policy is powerless to kick-start growth. "The downturn in the economy and problems in the financial markets are self-reinforcing, and the current dynamic will not self-correct any time soon," says Robert Mellman at JPMorgan Chase (JPM).
Much damage has already been done, and the economy faces a bleak winter. "Consumer spending is the No. 1 factor taking the economy down right now," says Nariman Behravesh at research firm IHS Global Insight. Job losses, tight credit, and crumbling confidence are overwhelming the benefits of lower energy prices, and declines in real estate and stock market wealth are devastating nest eggs. "Individuals will need to begin accumulating wealth the old-fashioned way—by higher savings, which will limit growth in spending," says Michael Moran at Daiwa Securities America.
With demand slumping badly, businesses are throwing in the towel. The Business Roundtable says CEO confidence tumbled at yearend, and sharp cutbacks in hiring and capital spending are sure to follow. "Costs cannot be cut fast enough," says Kevin Logan at the investment bank Dresdner Kleinwort, as businesses scramble to protect their bottom lines. Donald Straszheim, who heads his own consulting firm, thinks earnings estimates are still too optimistic. "Few sell-side stock analysts have any adult memory of past serious business cycles," he says. "They weren't even in the business yet."
For many companies, weak U.S. demand is only part of the story. Businesses export a record share of their production, and until last year, rising profits from overseas operations helped offset some of the drop in domestic earnings. The global recession changes all that. "U.S. exports are on the cusp of being decimated," says Joshua Shapiro of the research firm Maria Fiorini Ramirez, adding that "combined with a stronger dollar, this is bad news for U.S. companies," whose overseas profits are falling fast.
A RECOVERY—BUT WHAT KIND?
Thanks to unprecedented policy stimulus from the Fed, Treasury, and Congress, most economists believe a recovery can begin by the end of 2009, although it won't feel much like one at first. Fiscal policy efforts will only slowly work their way into the economy. Plus, the Fed's innovative policy moves will need time to unclog the financial markets.
Even when the stimulus efforts click, they will meet heavy resistance. "Permanent scars from the credit crisis will make the recovery from this recession different from others in postwar history," say Ethan Harris and Dean Maki at Barclays Capital. Households are unloading debt built up in past years even as they rebuild their savings. The effort to save more amid weak income growth and tight credit will prevent consumers from providing their usual oomph to the recovery. As a result, businesses will not be as quick to expand.
The key to recovery is housing, which is at the epicenter of the shock to the economy triggered by the financial crisis. Falling home prices are the main source of market stress. "The Fed's latest action to make housing purchases more affordable via lower mortgage rates is right on target," says Kurt Karl at Swiss Re. Strong home demand will shore up home prices, which will put a floor under the value of mortgage-backed securities. As the value of bank assets firms up, lending and the economy can begin growing again.
At some point recessions run their course, as policy actions reinforce the economy's natural recuperative powers. What will likely go down as the 2007-09 recession, however, could leave behind a bitter legacy. The future costs of restoring growth could be an explosion in the national debt, higher interest rates, and higher inflation. But that's a story for 2010—and beyond.
Return to the Investment Outlook Table of Contents
Before it's here, it's on the Bloomberg Terminal.
LEARN MORE